Employment Opportunities
About City of Asylum
City of Asylum builds a just community by protecting and celebrating freedom of creative expression. We provide sanctuary to endangered literary writers and artists, so that that they can continue to create and their voices are not silenced. We offer a broad range of free literary, arts, and humanities programs in a community setting to build social equity through cultural exchange. And by transforming blighted properties into homes for our programs, we anchor neighborhood economic development.
We are committed to the value of diversity and the importance of writers and artists in building our organization. Applications and inquiries will be treated confidentially.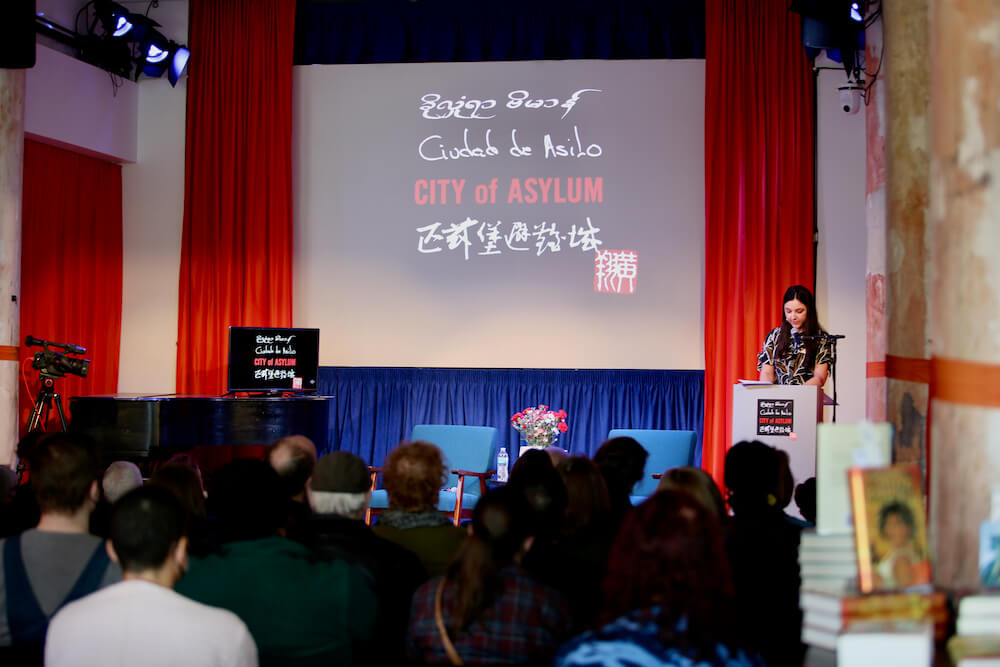 ---
Open Positions
Director of External Relations
Job Description: The Director of External Relations is responsible for conceiving and implementing a comprehensive development strategy to achieve organizational fundraising goals. A significant proportion of the Director of External Relations efforts focus on maintaining and expanding City of Asylum's foundation, corporation, government, and individual donor support. For details on duties, salary range, and how to apply, please see full job description here.
Program Coordinator
Job Description: The Program Coordinator is a key member of the programming team and works to facilitate a diverse portfolio of more than 150 annual public programs, which includes readings, panels, concerts, and film screenings. This role is charged with arranging honoraria and travel for artists, maintaining records of artist information, and acting as the front-of-house manager for roughly half of City of Asylum's programs. The ideal candidate is an excellent communicator, detail-oriented, and a team player. For details on duties, salary range, and how to apply, please see full job description here.