City of Asylum lines up Pittsburgh-area arts innovators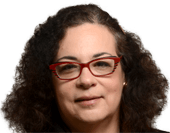 SHARON EBERSONPittsburgh Post-Gazetteseberson@post-gazette.comMAY 26, 2020Some of the most innovative online theatrical art being done by Pittsburghers can be see at the City of Asylum webcast "The Show Must Go(Online)."
Shows stream most weekdays at 7 p.m., and this week's offerings include City Theater's new works Momentum Festival; BOOM Concept's "Menagerie"; snippets of performance art videos created by the Garfield multimedia team; and premieres of two virtual works and an existing piece by the out-there folks at RealTime Interventions, an experimental, interactive arts organization billed as "curators of wonder in the present tense."
After losing a March project due to COVID-19 closure, RealTime co-artistic directors Molly Rice and Rusty Thelin developed works in response to the new normal of "creative limitation."
"Sometimes limitations force you to be more inventive," Rice says. "We decided to set some creative guidelines for ourselves based on social distancing practices and our audience's needs right now. We asked them via surveys what they're craving. They said things like 'nostalgia,' 'comfort,' 'things that make me feel connected,' 'nothing longer than an hour.'
"This year we're going to focus on the simultaneous need to stay safe and the need to stay connected."
"Associate," the first of RealTime Interventions' projects, is coming to "The Show Must Go(Online) at 7 p.m. Tuesday. Episodes 2 and 3 will air June 20 and 28.
Episode 1 features Pittsburgh sculptor James Simon, musician Ben Barson and interdisciplinary artist Christine Bethea. With input from the online audience, they will "use free association to mine their subconscious, creating a rich collection of imagery and ideas." RealTime will interview them on the role of the subconscious in their creative processes, and then a "mystery guest" from the national arts scene will reveal a piece being created in real time, using the collective associations from artists and audience.
Upcoming from RealTime is "Sharon" (site and times TBA), an online episodic toy-theater dramedy about the trials of caring for children. Like RealTime's 2015 project "A Doll House (in a Dollhouse)," it is told through 3-inch fuzzy figures and miniature props and sets while echoing '70s-'80s sitcoms in 3- to 5-minute episodes. "Sharon" follows "a middle-aged worker in a rundown daycare on the edge of town," using commissioned stories and miniature props/set pieces from local unemployed child care workers and crafters.
Also upcoming is "The Birth of Paper," a one-act play by Rice commissioned and produced in 2003 by New York's The Drilling Company and a best-of winner at the 2004 Austin FronteraFest. The solo show is designed to be performed at great distance from the playwright, and hinges on an envelope the writer sends the performer/ audience that is opened in real time.
"It feels particularly relevant at this moment in time, considering the threats to the Postal Service coinciding with the sense of distance from each other many of us feel," says Thelin. "The play creates a sense of community, live, in a way that we think will translate really well to virtual performance."
BOOM Concepts "Menagerie," at 7 p.m. Thursday, offers three "abstract explorations of black excellence, farce, magic, erasure, community development and survival." The works include video collage, skits, ensemble work and found footage created between in 2017-2019. The artists and creators will be live in conversation throughout the program, providing commentary and answering audience questions.
Find more from PIttsburgh arts innovators and register for "The Show Must Go(Online) events at www.alphabetcity.org/show.
Sharon Eberson: seberson@post-gazette.com Twitter: @SEberson_pg. Sign up for the PG performing arts newsletter Behind the Curtain at Newsletter Preferences.
First Published May 25, 2020, 8:00am