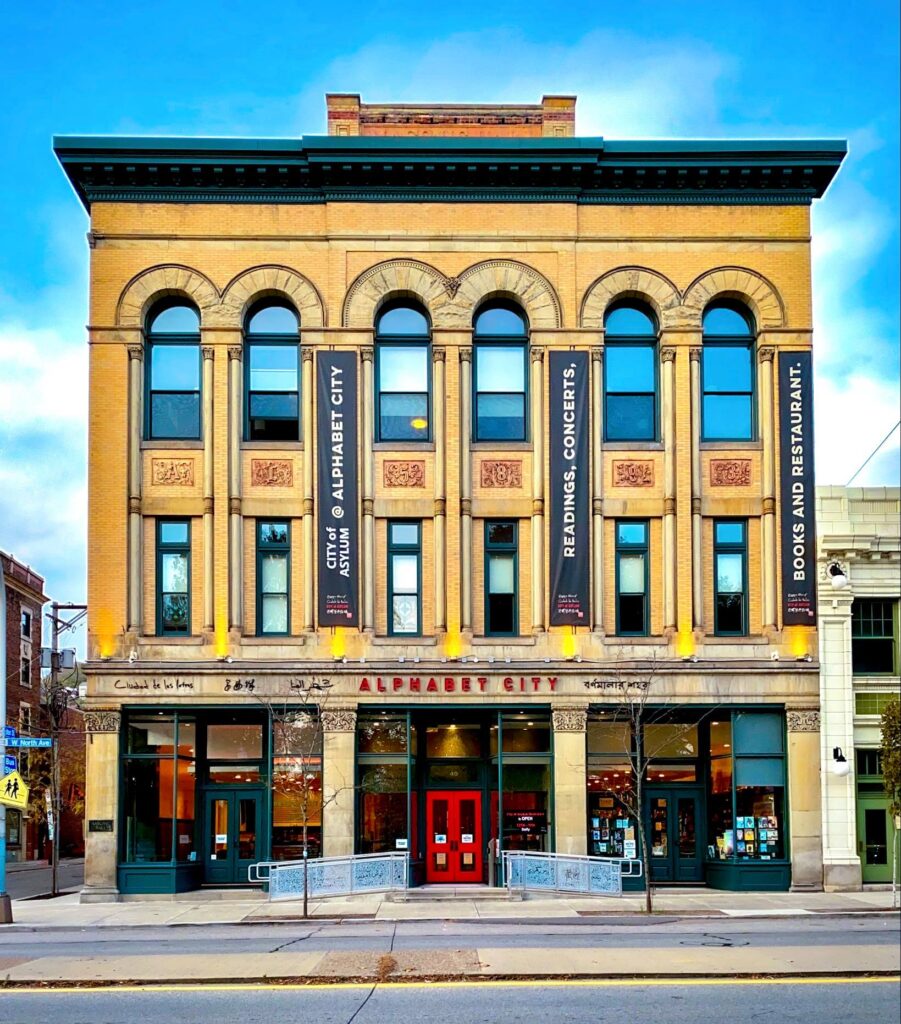 Welcome to City of Asylum @ Alphabet City — a home for writers, readers, and neighbors — that includes spaces for readings and performances, writing workshops and residencies, as well as a restaurant and a bookstore. Alphabet City opened Fall of 2016. The facility and its programs are intended to be a unifying agent in the community, bridging the full array of economic, cultural, and racial diversity.
Alphabet City and City of Asylum's Mission
Watch the videos below to learn more about Alphabet City from City of Asylum co-founders, Diane Samuels and Henry Reese, and Executive Director Andrés Franco:
Programs at Alphabet City
We host 3-4 free readings, concerts, or films most weeks.
City of Asylum Bookstore
From world literature in translation, to bestsellers and children's books, our bookstore has something for everyone. Stop by to visit in-person, or browse our selection online.
40 North Restaurant
Enjoy dinner at our Restaurant partner 40 North. Grab a happy hour drink after work, or a beer to enjoy during a concert.
Directions
Our address is 40 W. North Avenue, Pittsburgh, PA 15212. Click here to get directions to Alphabet City.