Jazz Poetry Month: James Brandon Lewis Trio
May 25 @ 7:00 pm

-

8:30 pm

EDT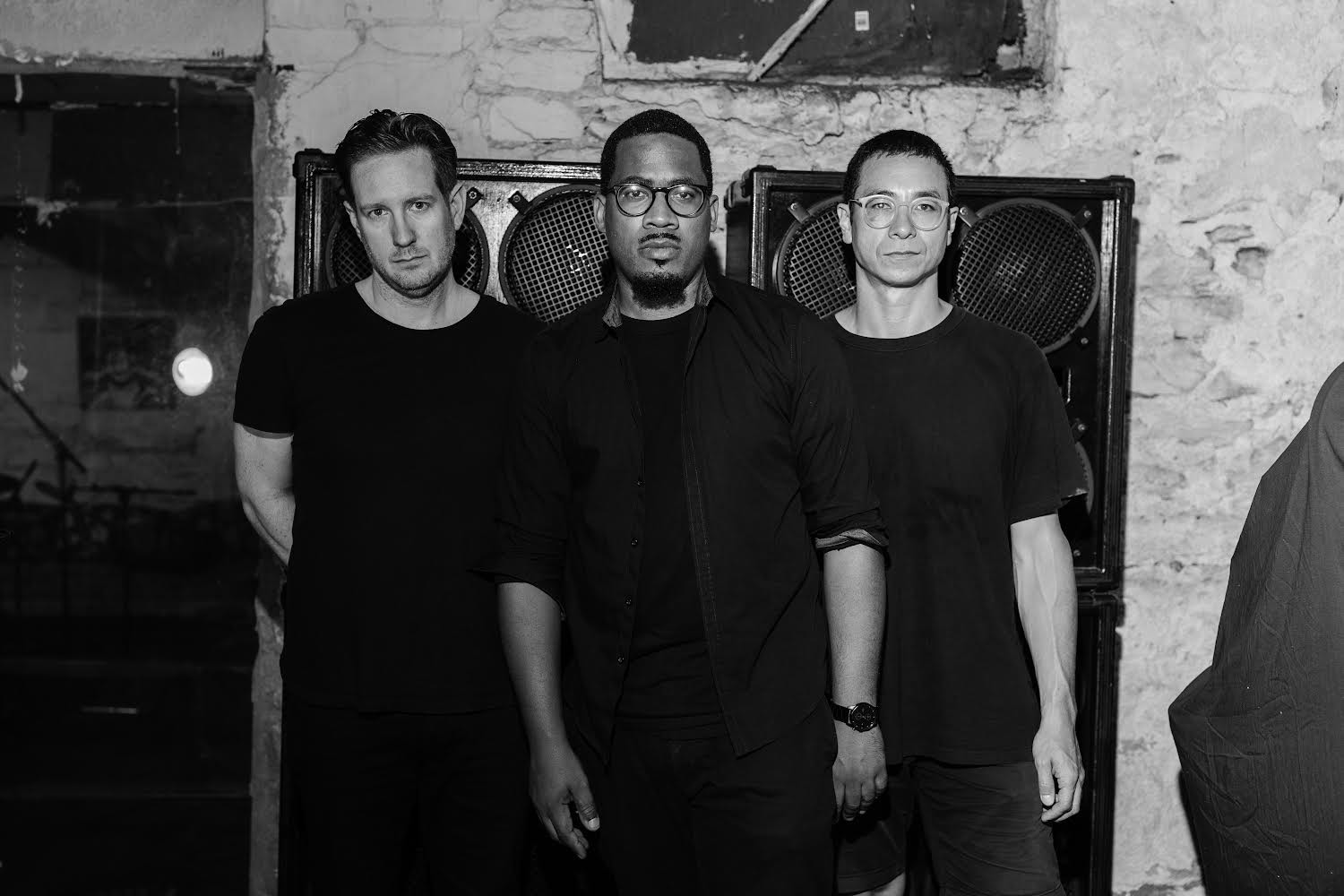 With the health, well-being, and comfort of all as our top priorities, City of Asylum requires that our staff, artists, and all those attending an event be fully vaccinated. Please click here to learn more about our Covid 19 policies. 
James Brandon Lewis returns to City of Asylum following 2-crowd favorite evenings in Jazz Poetry 2021, including the performance of his album Jesop's Wagon, named a NYTimes 2021 Best Album of the Year. 
The James Brandon Lewis trio was established with one goal in mind: to chase energy!  Their music is gritty, funky, and explosive and seeks to combine jazz with other big energy genres, everything from hip-hop to punk rock. 
The trio will also collaborate with poets Tuhin Das (Bangladesh) and Aurielle Marie (US). James, a poet in his own right, is an expert collaborator. It's a joy to watch him working with poets to find the rhythms and the ethos, and build something new and remarkable together.
This celebratory evening is the perfect spirit to close out Jazz Poetry 2022. 
Featured musicians 
James Brandon Lewis: tenor saxophone
Chris Hoffman: cello
Max Jaffe: drums 
James Brandon Lewis is a critically- acclaimed composer, saxophonist, and writer. He has received accolades from NPR, ASCAP Foundation, Macdowell, and The Robert Rauschenberg Foundation. He has been described as " a saxophonist who embodies and transcends tradition" by The New York Times. "The saxophonist has balanced a deep, gospel-informed spirituality with Free-Jazz abandon and hard-hitting funk-meets-hip-hop underpinning," says Rolling Stone Magazine. He has released several critically-acclaimed albums, most recently the highly touted Jesup Wagon, which was voted Record of the Year by Jazz Times magazine. Lewis is a member and co-founder of American Book Award winning ensemble Heroes Are Gang Leaders. James was recently voted Rising Star Tenor Saxophonist by Downbeat magazines 2020's International Critics poll. He attended Howard University and received his M.F.A from California Institute of the Arts. 
Christopher Hoffman is a cellist and composer who has performed in Henry Threadgill's Pulitzer Prize winning ensemble Zooid for over a decade. He also currently performs with the grammy-nominated Anat Cohen Tentet, James Brandon Lewis Trio & Red Lily Quintet, Rudy Royston's Flatbed Buggy, Kenny Warren Trio, Tony Malaby and his own Christopher Hoffman Quartet. He has worked with Martin Scorsese, Yoko Ono, Bleachers, Butch Morris, Marc Ribot, Lee Konitz, Christina Courtin, Spring Awakening, Ryan Scott, Anthony Coleman, FLH, Marianne Faithfull, Ryan Adams, Iron & Wine, Jeremiah Cymerman, Michael Pitt, Pagoda & many others. "Christopher Hoffman hardly needs to prove his bona fides as an agile improviser and ensemble player," says Nate Chinen, "But with Asp Nimbus…Hoffman distinguishes himself further as a bandleader." 
Max Jaffe expands the boundaries of possibility for composition and collaboration through the drum set. His music draws from many different genres and seeks to break down the boundaries between them. He is part of a cutting edge of drummers that have embraced SUNHOUSE and their Sensory Percussion technology that has shifted the paradigm of the instrument. His powerful solo performances exploit the physicality of the drums to create narrative through movement, defying visual expectations and logic for what a "drum solo" can express. As a collaborator, he is a longtime member of experimental rock collective JOBS and Amirtha Kidambi's Elder Ones, and has performed internationally with Chrome Sparks, Peter Evans, Rubblebucket, Cass McCombs, and many others. In 2021 he completed an MFA from California Institute of the Arts in Music Technology and was a Pioneer Works Music Resident.
About your visit: 
Remember you can dine at the in-house restaurant 40 North before, during, or after the show. Please visit Open Table or call 412-435-111 to make a reservation.
Want to follow news about the Exiled Writer and Artist Residency Program at City of Asylum? Sign up for our email list to receive news updates, information about our upcoming programs, and more!