Jazz Poetry Month: Uri Gurvich Quartet "Kinship"
May 8 @ 7:00 pm

-

8:30 pm

EDT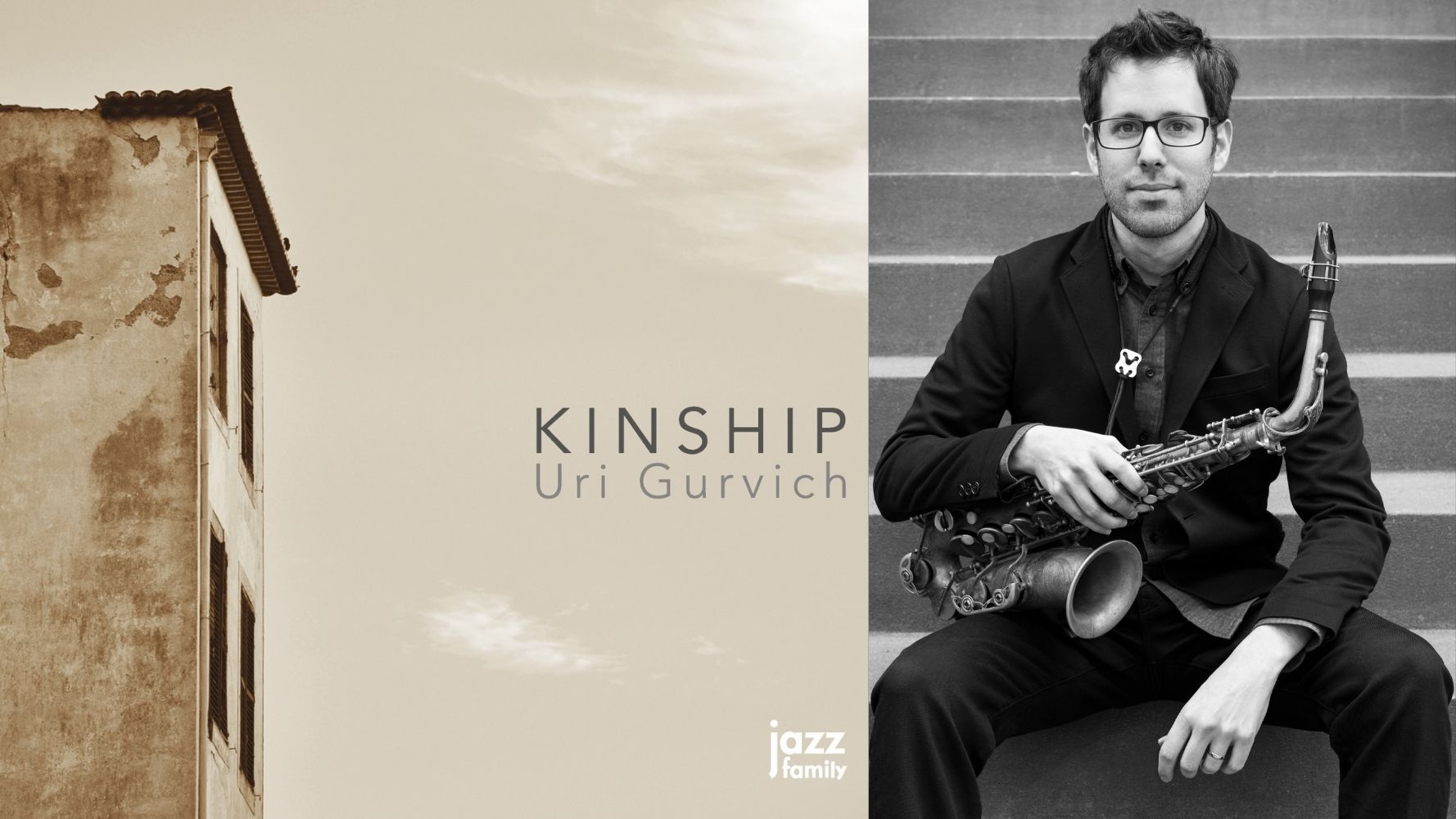 With the health, well-being, and comfort of all as our top priorities, City of Asylum requires that our staff, artists, and all those attending an event be fully vaccinated. Please click here to learn more about our Covid 19 policies. 
Released in 2021 Kinship, presents original work influenced by Uri Gurvich's multicultural heritage as the son of Argentinian immigrants in Israel, and by his global quartet of musicians . 
Kinship celebrates tribal and familial connections between different cultures and individuals, and shares messages of global unity. The music combines folkloric traditions from all four artists' home countries, while simultaneously feeling out the spaces between various traditions. All with a jazzy and improvised twist.
This performance also features poetry collaborations with Vasyl Makhno (Ukraine), Gazmend Kapllani (Albania), Madhu Raghavendra (India), and Pamela Sánchez (Venezuela).
Featured Musicians: 
Uri Gurvich – saxophone
Leo Genovese – piano
Peter Slavov – bass
Ronen Itzik – drums 
Gazmend Kapllani is an Albanian-born author, journalist, and scholar. He lived in Athens for over twenty years where he was one of the most well-known columnists writing about migrants and minorities in the Greek Press. His work centers on themes of migration and minorities, borders, totalitarianism, and how Balkan history has shaped public and private narratives and memories. He is the author of two collections of poetry in Albanian and four published novels. Since 2012 he has been living in the US, where he was a fellow at the Radcliffe Institute for Advanced Study at Harvard University and writer-in-residence at Brown University and Wellesley College. Gazmend Kapllani lives in Chicago, IL, where he directs the Hidai "Eddie" Bregu Program in Albanian Studies.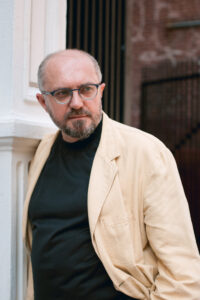 Vasyl Makhno is a Ukrainian poet, prose writer, essayist, and translator. He is the author of fourteen collections of poetry and most recently the book of selected poems One Sail House (2022). He has also published a book of short stories and four books of essays. Makhno's works have been widely translated into many languages and his poems and essays appeared in English in Absinthe, Agni, Consequences, Los Angeles Review of Books, Post Road, Poetry International, and others. Makhno is the recipient of Kovaliv Fund Prize (2008), Serbia's International Povele Morave Prize in Poetry (2013), the BBC Book of the Year Award (2015), and the International Ukrainian-Jewish Literary Prize "Encounter" (2020). Makhno currently lives with his family in New York City.
Madhu Raghavendra (India) has authored three books of poetry: Make Me Some Love to Eat, Stick No Bills, and Being Non-essential, all published by Red River (New Delhi). The founder of Poetry Couture, a movement to create free spaces for poetry in many cities of India, he regularly curates events at American Center libraries in India and conducts performance poetry workshops for young adults. He is a writer in the International Writing program at the University of Iowa and participates courtesy of the Bureau of Educational and Cultural Affairs at the U.S. Department of State.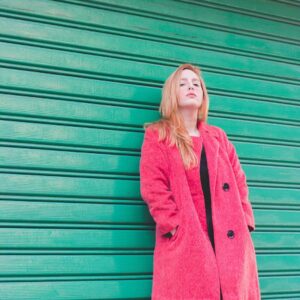 Pamela Rahn Sánchez (Venezuela), a graduate of the National Film School in Caracas, has published four poetry collections, including Breves poemas para entender la ausencia  [Brief poems to understand absence], the winner of the 2019 Gloria Fuertes International Young Poetry Award. Her poetry, sometimes accompanied by her collages, also appears in anthologies and in print and on-line journals. She is a writer in the International Writing program at the University of Iowa and participates courtesy of the U.S. Embassy in Caracas.
About your visit: 
Remember you can dine at the in-house restaurant 40 North before, during, or after the show. Please visit Open Table or call 412-435-111 to make a reservation.
Want to follow news about the Exiled Writer and Artist Residency Program at City of Asylum? Sign up for our email list to receive news updates, information about our upcoming programs, and more!