Jazz Poetry 2022, May 8-25, features 30+ artists from more than 15 countries, bringing musicians and poets from around the world together to experiment, collaborate, and connect with audiences in meaningful ways. All concerts, in-person at Alphabet City and streamed online.
See below for a full list of the 2022 programs and links to watch on-demand recordings of each show.
Download a poster. Download the calendar.
---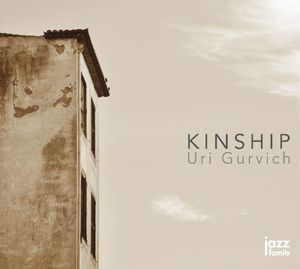 SUNDAY, May 8, 7:00 PM EDT
Uri Gurvich Quartet "Kinship"
Run time: 90 minutes
Released in 2021 Kinship, presents original work influenced by Uri Gurvich's heritage as the son of Argentinian immigrants in Israel. Featuring a quartet of musicians from Israel, Bulgaria, Argentina, and Cuba—all performing in Pittsburgh for the first time.
Kinship celebrates tribal and familial connections between different cultures and individuals, and shares messages of global unity. The music combines the folkloric traditions while simultaneously feeling out the spaces between various traditions. All with a jazzy and improvised twist.
This performance also features poetry collaborations with Vasyl Makhno (Ukraine), Gazmend Kapllani (Albania), and poets from the University of Iowa International Writing Program, Madhu Raghavendra (India), and Pamela Sánchez (Venezuela).
Featured Musicians: Uri Gurvich (saxophone); Leo Genovese (piano); Peter Slavov (bass); and Ronen Itzik (drums)
---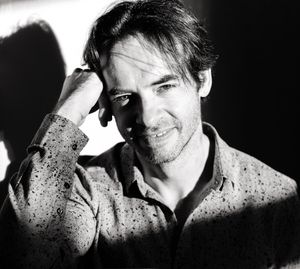 MONDAY, May 16, 7:00 PM EDT
Vadim Neselovskyi "Odesa: A Musical Journey Through a Legendary City"
Run time: 90 minutes
The world at large has been inundated with news from the recent Russian incursion into the country of Ukraine. While the storms of war gather, pianist and composer Vadim Neselovskyi seeks to remind people of Ukraine's important cultural legacy. Neselovskyi has created a full-length solo piano piece inspired by Odesa, his hometown on the Black Sea and a Unesco City of Literature.
Odesa: A Musical Walk Through a Legendary City plays like a theater piece, using melodies and rhythms to fully immerse the audience into the work. Rich with melodic tunes, folk music, jazz, and sprinklings of classical music for which Neselovskyi first gained prominence, this concert is a celebration and honoring of Ukraine's important cultural heritage.
---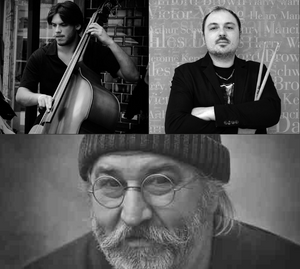 TUESDAY, May 17, 7:00 PM EDT
Claudio Cojaniz Trio "Orphans"
Run time: 90 minutes
Master jazz pianist Claudio Cojaniz (Italy) returns to Pittsburgh with his trio and a brand new album of entirely original music.
Claudio is a world-renowned musician and a dear friend of City of Asylum. He first performed in Jazz Poetry 2018 to two evenings of sold-out and awed crowds. Claudio was also our most popular pandemic virtual concert, performing from his home near Naples to a gathered Pittsburgh crowd who needed some uplifting tunes.
Claudio performs 2 evenings of music in Jazz Poetry 2022. The first evening features the US premiere of Claudio's 2021 album Orfani (Orphans), an album inspired by the tragedies and triumphs of global migration. It is infused with world music sounds, influenced by the Balkan folk music of Claudio's Serbian grandfather, as well as Claudio's mastery of The Blues. The album is lyrical and concise with delicate melodies, and is sure to be an excellent evening of music.
---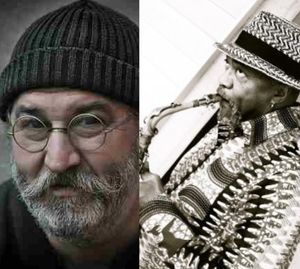 WEDNESDAY, May 18, 7:00 PM EDT
Oliver Lake & Claudio Cojaniz "The Music of Trio 3"
Run time: 90 minutes
Master jazz pianist Claudio Cojaniz (Italy) returns to Pittsburgh for a very special evening of collaborations with Oliver Lake.
Saxophonist, poet, and composer Oliver Lake has been connected to City of Asylum since the beginning. It's Oliver who improvised with our first writer-in-residence Huang Xiang giving life to our Jazz Poetry Festival, and Oliver has performed in Jazz Poetry every year until 2020.
Oliver is one of the preeminent saxophonists in the progressive jazz scene and his artistic vision remains daring, unique, and uncompromising. As we celebrate the return of a fully inperson Jazz Poetry, we welcome Oliver back to Pittsburgh and honor his friendship and his contributions to City of Asylum's history.
Following a set from the Claudio Cojaniz trio, Oliver will join the stage, together performing Oliver's original compositions from his renowned Trio 3. This is a unique evening of true international and cross-cultural exchange.
---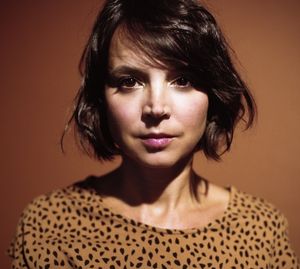 SUNDAY, May 22, 7:00 PM EDT
Sara Serpa "Encounters & Collisions"
Run time: 90 minutes
Portuguese vocalist-composer Sara Serpa presents her new work Encounters and Collisions, a commission by Chamber Music America, drawing inspiration from Somali-Italian writer Igiaba Scego's book My Home is Where I Am.
Encounters & Collisions combines music, text, images and media to reflect on ideas of identity and migration influenced by Scego's writings on the post-colonial relationships between African and Europe.
Featured Musicians: Sara Serpa (voice, composition); Ingrid Laubrock (saxophone); Angelica Sanchez (piano); and Chris Tordini (bass)
---
MONDAY, May 23, 7:00 PM EDT
Lucian Ban: "Ways of Disappearing"
Run time: 90 minutes
Lucian Ban is a pre-eminent improvising jazz pianist originally from Transylvania, Romania. He will perform his new album of solo piano music, Ways of Disappearing, his first solo album.
Ban is known for his amalgamations of Transylvanian folk with improvisation, for his combining of 20th Century European classical music with jazz, and for his pursuit of a modern chamber jazz ideal. Developing a program of solo piano music is the ultimate challenge for any improvising pianist, and this album shows the kaleidoscopic breadth of Ban's styles, all wrapped in one spellbinding package.

Lucian will also collaborate and improvise with poets Yuriy Tarnawsky (Ukraine), Dmitry Bykov (Russia), Jorge Olivera Castillo (Cuba), Marcelo Hernandez Castillo (Mexico).
---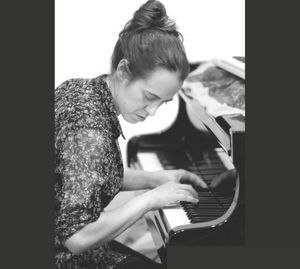 TUESDAY, May 24, 7:00 PM EDT
Mara Rosenbloom Trio: "Bone Labyrinth"
Run time: 90 minutes
Pianist, composer, & bandleader Mara Rosenbloom has been called "a whole-hearted poet of the piano," – she is a builder & a synthesist; a fiercely lyrical composer & improviser (All About Jazz).
Over the past decade, Rosenbloom's distinctive body of work has increasingly delved into the nature of human connection, looking to connectivity in nature as models for how we might more effectively communicate & come together. Her latest project, Bone Labyrinth, draws connection between the spirals of our inner ears—the locus for human balance and hearing—and the seemingly universal fascination with re-creating external labyrinths. The music features a series of melodies that simultaneously circle back and veers in opposite directions to try something new.
The set includes poetic works from Adrienne Rich, Erykah Badu, and others, as well as live collaborations with poets Patricia Jabbeh-Wesley (Liberia), Airea D. Matthews (US), and more.
Featured Musicians: Mara Rosenbloom (piano, composition); Sean Conly (bass); and Michael TA Thompson (drums)
---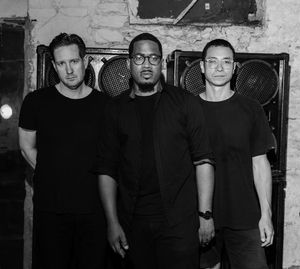 WEDNESDAY, May 25, 7:00 PM EDT
James Brandon Lewis Trio
Run time: 90 minutes
James Brandon Lewis returns to City of Asylum following 2-crowd favorite evenings in Jazz Poetry 2021, including the performance of his album Jesup Wagon named a NYTimes Best Album of 2021.
This year, James brings his Trio, established with one goal in mind: to chase energy! Their music is gritty, funky, and explosive and seeks to combine jazz with other big energy genres, everything from hip-hop to punk rock.
James, a poet in his own right, is an expert collaborator and will work with poets Tuhin Das (Bangladesh) and Aurielle Marie (US). It's a joy to watch James work with poets, finding rhythms and meanings and building something new and remarkable together. This celebratory evening is the perfect spirit to close out Jazz Poetry 2022.
Featured musicians: James Brandon Lewis (tenor saxophone); Chris Hoffman (cello); and Max Jaffe (drums)
---
Thank you to the sponsors of Jazz Poetry Month 2022:
Jazz Poetry Month is made possible by the generous support from the Allegheny Health Network, Allegheny Regional Asset District, First National Bank, Henry L. Hillman Foundation, National Endowment for the Arts, Pennsylvania Council on the Arts, The Heinz Endowments, The Pittsburgh Foundation, Posner Foundation of Pittsburgh, Trust for Mutual Understanding, and UPMC Health Plan. Media sponsorship courtesy of WZUM.