PRESS RELEASE: EMBARGOED UNTIL 7:01 PM, WEDNESDAY September 16, 2020
Press Contact: Allison M. Ruppert  | aruppert@cityofasylumpittsburgh.org

Pittsburgh, PA, September 16, 2020—City of Asylum Pittsburgh announces the appointment of Andrés Franco as Executive Director effective October 1, 2020. Mr. Franco, a resident of Pittsburgh's central Northside neighborhood and native of Columbia, comes to City of Asylum from the Pittsburgh Symphony Orchestra (PSO), where he most recently served as Resident Conductor. By special arrangement, Mr. Franco will continue to serve as a guest conductor of the PSO through the end of the 2020-21 season.  
As Executive Director, Mr. Franco will lead City of Asylum's exiled writer program, performance activities, and economic development initiatives. Mr. Franco has worked with City of Asylum over the past three years as a partner, coordinating multiple performances by PSO musicians at the organization performance venue Alphabet City.
"On behalf of the Board and staff of City of Asylum, it is my pleasure to welcome Andrés Franco to City of Asylum. We are delighted to have him take on leadership responsibility at the critical moment for our mission and our world. We look forward to his leading City of Asylum in the next stage of its growth," said Henry Reese, the Co-founder and Chairman of City of Asylum Pittsburgh.
Diane Samuels added, "Andrés Franco's warmth, energy, creativity, and imagination as well as his commitment to literature, music, and social justice give me confidence that he will lead City of Asylum brilliantly into a wonderful next chapter of its life."
Henry Reese and Diane Samuels founded Pittsburgh's City of Asylum in 2004. "I deeply admire City of Asylum's mission to protect, celebrate, and build on creative freedom. The writers in residence—both past and present—inspire us with their courage and compel us to express ourselves freely. As a resident of Pittsburgh's Northside, I have experienced first-hand the transformative power of its programs at the local, national, and international levels, and I am honored to join the organization as Executive Director. I look forward to working with the Board and staff to continue creating a stronger and more inclusive community," said Mr. Franco
"Andrés Franco has been a treasured member of the Pittsburgh Symphony Orchestra family for six seasons, where he has made a significant impact with his engaging style and deep commitment to audiences of all ages, including inventive programming with City of Asylum. This appointment is great news for the region and for City of Asylum which deserves someone as special as Andrés. We know our audiences will miss seeing him lead the orchestra, but we'll all look forward to creative collaborations with him in his new role," said Melia Tourangeau, president and CEO, Pittsburgh Symphony Orchestra.
About Andrés Franco – A frequent guest conductor in the U.S., Europe, and South America, Mr. Franco has appeared with the symphonies of Columbus, Dallas, Detroit, Eugene, Elgin, Fort Worth, Houston, Indianapolis, Mississippi, Omaha, Springfield, and St. Louis; the philharmonic orchestras of Boise and Oklahoma City; and the Chicago Sinfonietta. Worldwide, he has conducted the Orquesta Sinfónica de Castilla y León/Spain, the Orquesta Sinaloa de las Artes/Mexico, the National Symphony Orchestra of Peru, as well as the Bogotá Philharmonic, Orquesta Sinfónica Nacional, Medellin Philharmonic, and EAFIT Symphony Orchestra in Colombia. He has also appeared at the Cabrillo, Grant Park, OK Mozart, Oregon Bach, Round Top, and Texas Music festivals.
A native of Colombia, Mr. Franco is dedicated to preserving and performing the music of the Americas. During his career he has led many performances of works by Latin American composers such as Carlos Chávez, Gabriela Lena Frank, Alberto Ginastera, Jimmy López, Arturo Márquez, José Pablo Moncayo, Ástor Piazzolla, and Silvestre Revueltas.
Andrés Franco served as assistant, associate, and resident conductor of the Pittsburgh Symphony Orchestra (2015-2020), music director of Tulsa's Signature Symphony (2015-2020), associate and resident conductor of the Fort Worth Symphony Orchestra (2009-2014), and as music director of the Philharmonia of Kansas City (2004-2010).
Andrés Franco holds a bachelor's degree in Piano Performance from the Pontificia Universidad Javeriana in Bogotá, Colombia, as well as master of music degrees in piano performance and conducting from Texas Christian University.
He is married to Victoria Luperi, associate principal clarinetist of the Pittsburgh Symphony Orchestra. 
About City of Asylum:  City of Asylum's mission is to build a more just community by protecting and celebrating creative free expression. Now in its 15th year, City of Asylum operates the largest writer sanctuary program in the world, has re-developed over $12.5 million of abandoned property on Pittsburgh's Northside, and presents over 150 globally focused arts and humanities programs annually at its state-of-the-art cultural center, Alphabet City. All City of Asylum programs are free to the public. www.cityofasylum.org
###
Small Arts Organizations Quickly Adapt to Survive
 Arts non-profits are bringing performances online to overcome shutdowns.
By Carol Hymowitz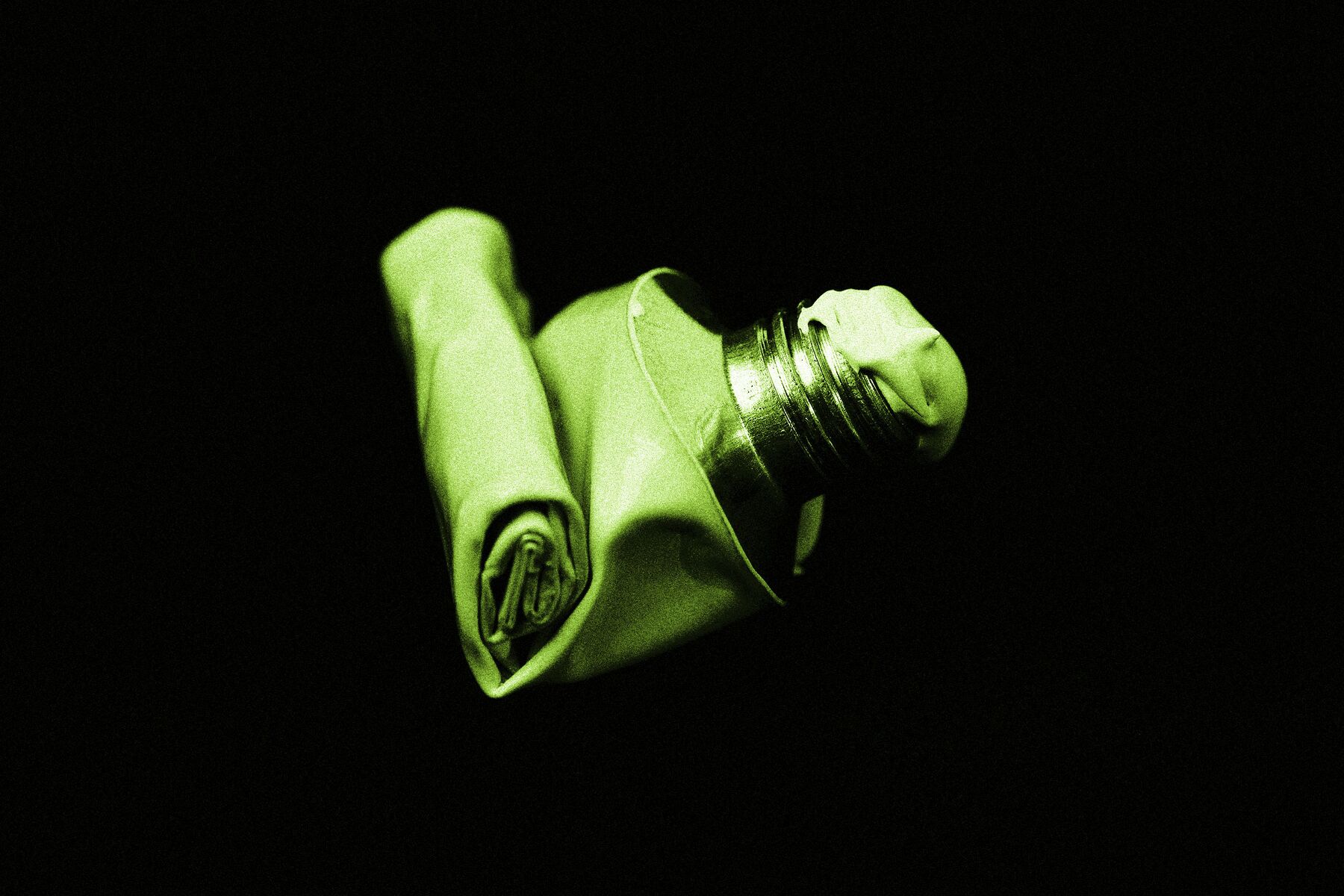 Theaters are dark, concert halls silent, and bookings for performers and stage crews canceled. The same shutdown that's endangering small businesses during the Covid-19 pandemic is threatening small arts organizations.
Unlike large national arts groups, which are tapping their affiliations with famous stars and rosters of wealthy donors to survive the pandemic, local and regional groups have few resources to keep them afloat. Most operate on razor-thin margins in good times and now have little or no cash and have laid off staff. Americans for the Arts estimates that arts organizations have already lost about $5 billion in revenues from ticket, membership, and gift shop sales and contributions, based on a survey it conducted in April.
Not everyone has stopped functioning or closed, even temporarily. Pittsburgh-based City of Asylum has found a way to keep connecting with audiences and help other local groups do the same. The nonprofit hosted 178 literary readings, jazz concerts, and other events last year, in addition to its founding mission of sheltering exiled writers who face persecution in their home countries. Now it has launched a shared programming channel, The Show Must Go On(line), for its programs and those offered by City Theater, the River City Brass Band, New Hazlett Theater, and other Pittsburgh organizations. Performances—which are live, prerecorded, or a mix of both—stream five nights a week on Crowdcast, and viewing is free.
"The cost for any one small organization to regularly produce, webcast, and market programs that primarily reach only its own audience isn't feasible, so we reached out to others and started a collaborative webcast," says Henry Reese co-founder and executive director of City of Asylum. "We want to keep the arts viable and visible during this difficult time—and by joining together, we can minimize costs and maximize programming."
Each presenter on The Show streams events under its own name and can seek donations from audiences. City of Asylum received foundation funding for The Show, some of which is being used to pay artists who appear in performances and for operations costs.
Webcasting costs are negligible, because all presenters use the stage, cameras, and sound system already in place at City of Asylum's performance venue, a former Masonic temple that's known as Alphabet City. Although it has been closed to the public since mid-March, one stage technician is overseeing webcasts for The Show Must Go On(line) there.
The first performance, on May 4, featured a prerecorded concert with pianist and composer Claudio Cojaniz, which was interspersed with an interview with him from his home in southern Italy, where he was sheltering in place.  "Crises are neither negative nor positive, they are opportunities," he told viewers. "For me, it's about working better."
Audience participation is encouraged. There's a chat box where viewers can post comments before, during, and after shows and a place to post questions. "We've always felt that our audiences are as important as our performers, so we're trying out ways they can participate and interact with one another online," says Diane Samuels, co-founder of City of Asylum and a visual artist.
As stay-at-home guidelines start to lift, The Show Must Go On(line) may serve as a bridge to returning to live audiences. City of Asylum is initially likely to experiment with very small audiences of, say, 10 to 20 people who can be seated at a distance from each other, then gradually increase those numbers—while continuing to broadcast online.
"In the future, no matter what the situation, we're likely to mix live and virtual performances. We're learning that this allows us to expand our reach" to audiences and to more artists throughout the U.S. and around the world, says Reese.
How to Keep Your Nonprofit Going
Assess all your resources, especially previously recorded, archived performances that can be shown digitally or mixed with new material.
Reach out to other local groups to create shared programs or programming channels.
Pool marketing, social media, and fundraising efforts.
Think imaginatively about how to use digital media to offer performances in new ways—by, for instance, interweaving prerecorded events with new video interviews with artists.
City of Asylum lines up Pittsburgh-area arts innovators
Shows stream most weekdays at 7 p.m., and this week's offerings include City Theater's new works Momentum Festival; BOOM Concept's "Menagerie"; snippets of performance art videos created by the Garfield multimedia team; and premieres of two virtual works and an existing piece by the out-there folks at RealTime Interventions, an experimental, interactive arts organization billed as "curators of wonder in the present tense."
After losing a March project due to COVID-19 closure, RealTime co-artistic directors Molly Rice and Rusty Thelin developed works in response to the new normal of "creative limitation."
"Sometimes limitations force you to be more inventive," Rice says. "We decided to set some creative guidelines for ourselves based on social distancing practices and our audience's needs right now. We asked them via surveys what they're craving. They said things like 'nostalgia,' 'comfort,' 'things that make me feel connected,' 'nothing longer than an hour.'
"This year we're going to focus on the simultaneous need to stay safe and the need to stay connected."
"Associate," the first of RealTime Interventions' projects, is coming to "The Show Must Go(Online) at 7 p.m. Tuesday. Episodes 2 and 3 will air June 20 and 28.
Episode 1 features Pittsburgh sculptor James Simon, musician Ben Barson and interdisciplinary artist Christine Bethea. With input from the online audience, they will "use free association to mine their subconscious, creating a rich collection of imagery and ideas." RealTime will interview them on the role of the subconscious in their creative processes, and then a "mystery guest" from the national arts scene will reveal a piece being created in real time, using the collective associations from artists and audience.
Upcoming from RealTime is "Sharon" (site and times TBA), an online episodic toy-theater dramedy about the trials of caring for children. Like RealTime's 2015 project "A Doll House (in a Dollhouse)," it is told through 3-inch fuzzy figures and miniature props and sets while echoing '70s-'80s sitcoms in 3- to 5-minute episodes. "Sharon" follows "a middle-aged worker in a rundown daycare on the edge of town," using commissioned stories and miniature props/set pieces from local unemployed child care workers and crafters.
Also upcoming is "The Birth of Paper," a one-act play by Rice commissioned and produced in 2003 by New York's The Drilling Company and a best-of winner at the 2004 Austin FronteraFest. The solo show is designed to be performed at great distance from the playwright, and hinges on an envelope the writer sends the performer/ audience that is opened in real time.
"It feels particularly relevant at this moment in time, considering the threats to the Postal Service coinciding with the sense of distance from each other many of us feel," says Thelin. "The play creates a sense of community, live, in a way that we think will translate really well to virtual performance."
BOOM Concepts "Menagerie," at 7 p.m. Thursday, offers three "abstract explorations of black excellence, farce, magic, erasure, community development and survival." The works include video collage, skits, ensemble work and found footage created between in 2017-2019. The artists and creators will be live in conversation throughout the program, providing commentary and answering audience questions.
Find more from PIttsburgh arts innovators and register for "The Show Must Go(Online) events at www.alphabetcity.org/show.
Sharon Eberson: seberson@post-gazette.com Twitter: @SEberson_pg. Sign up for the PG performing arts newsletter Behind the Curtain at Newsletter Preferences.
First Published May 25, 2020, 8:00am
scroll
No more posts to load.
Load More Posts
Loading posts...
8c8c8c
link_magnifier
/%postname%/
off