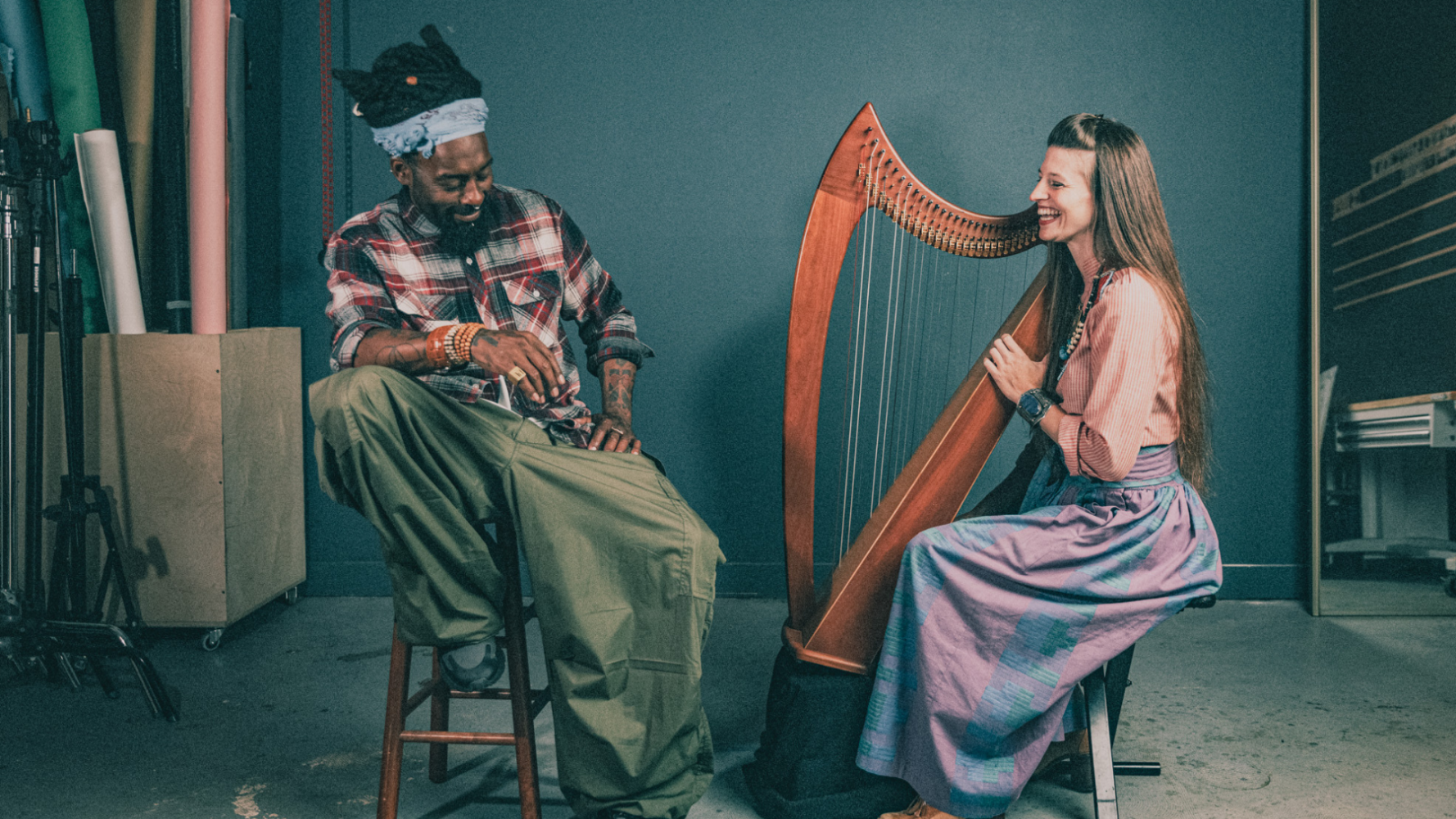 Kuf Knotz & Christine Elise are a Hip Hop, Soul, New Age duo, hitting the Alphabet City stage in celebration of their latest album, Hypnagogia. The best part? You can dance to it. Cultivating the juxtaposition of mindful reflection and feeling free to effortlessly move to the rhythms, their performance is an era-fusing, genre-bending journey intended to leave the listener feeling invigorated.
About the Artists:
Kuf Knotz (he/him) and Christine Elise (she/her), producer/MC and harpist/vocalist respectively, have brought their unique blend of hip-hop, soul and classical traditions to various communities. Releasing their highly anticipated second album Ké m yōōnədé (2021), Kuf and Christine's music explores themes of unity and the infinite possibility of creating a better world. They fuse hip-hop poetry with bluesy beats supported by the harp. The duo has opened for Wyclef Jean, Yellowman, Rising Appalachia, Slick Rick, Digable Planets and have been featured on NPR Music and WHYY.
About Your Visit: 
Remember you can dine at the in-house restaurant 40 North before, during, or after the show. Please visit Open Table or call 412-435-1111 to make a reservation.