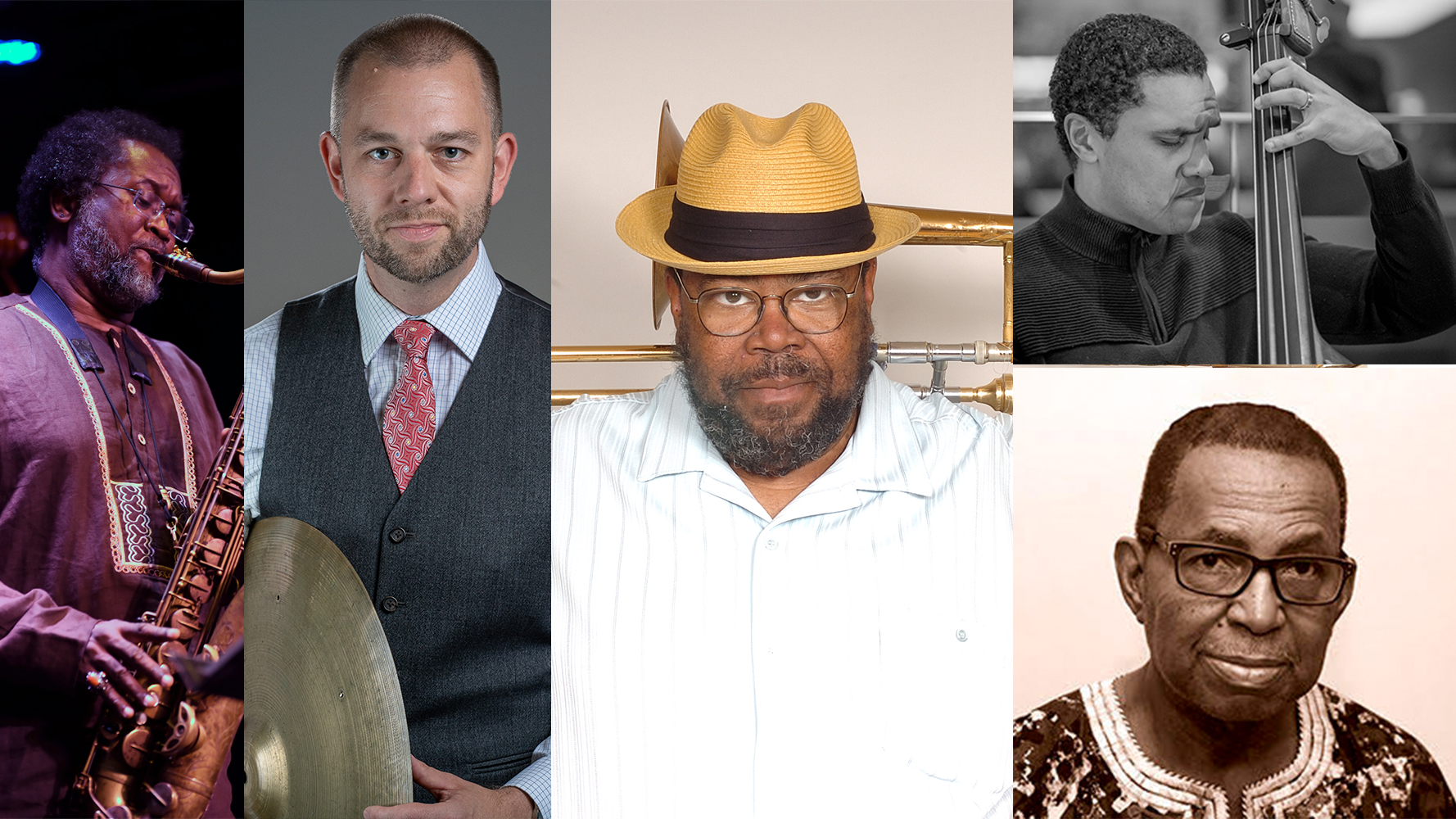 *Unfortunately, this concert is postponed until winter 2022. A new date will be posted ASAP.
An evening of original music composed by Dr. Aaron J. Johnson. Dr. AJ's music reflects a wide spectrum of the black experience. Ranging from the Carnival to field hollers and from fellowship to desperate longing, this music is drenched with blues and funk, but also expresses the hopes and strength of the struggle for social justice and human rights. 
This concert also features special guest Dr. Salim Washington—saxophonist-composer-scholar-activist from Durban, South Africa.
Featured Musicians:
Aaron J. Johnson–trombone, conch shells
Salim Washington–tenor sax, flute, English horn
James T. Johnson, Jr–piano
Paul Thompson–bass
Thomas Wendt–drums
Aaron J. Johnson is Assistant Professor at the University of Pittsburgh where he studies and teaches jazz, funk, film music, and MIR (music information retrieval). He studies the social aspects of music production and presentation, the efforts of musicians to counter powerful institutional forces, and musicians' use of media. Dr. Johson has electrical engineering degrees from Carnegie Mellon (BSEE) and Georgia Tech (MS) and a PhD in Music from Columbia University. He plays trombone, tuba, bass clarinet, and conch shells.