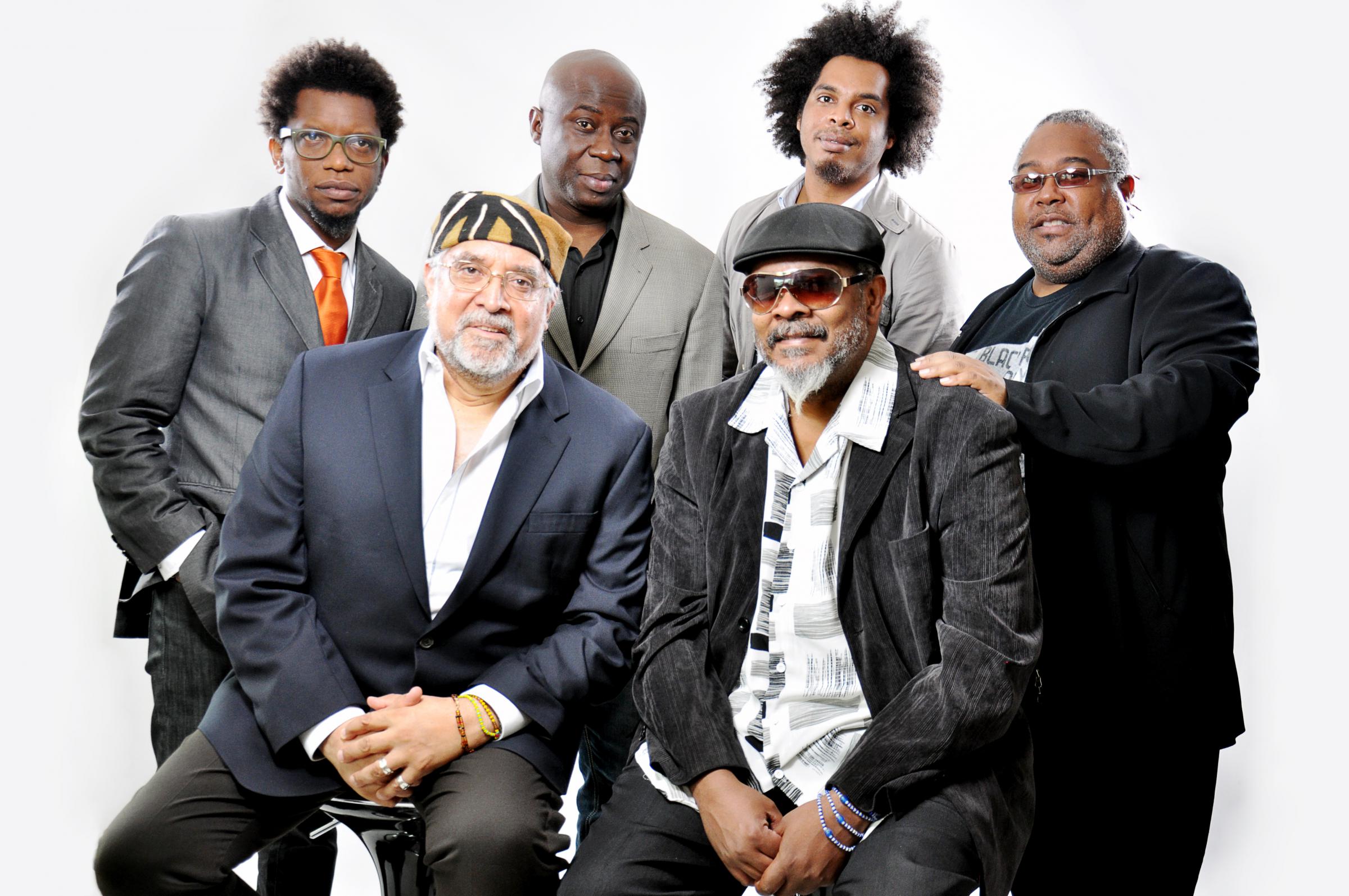 In person tickets for this concert are sold out. You can still register to watch the live-streamed concert via City of Asylum @ Home.  
AfroHORN is a 6-piece big band project conceived by drummer and composer Francisco Mora-Catlett. It is a coming together of masterful and highly-acclaimed musicians who explore the musical connections between the Caribbean, America, Africa, and Latin America. 
The original music draws from the metaphor of the Afro Horn, from writer and poet Henry Dumas' short story "Will the Circle Be Unbroken," to explore and celebrate African cultures and their expressive, artistic, and political possibilities. 
Avant-garde cries of pleasure-pain, moments of soulful introspection, and densely interlocking rhythms all come together in the concert, illustrating the unity of African expression central to Mora-catlett's ideology. It is an evening of Afro Cuban music, world music, and avant-garde jazz in a truly spellbinding and stirring set. 
Featured musicians: 
Francisco Mora-Catlett – drums
JD Allen – tenor sax
Alex Harding – baritone sax
Aruan Oritz – piano
Rashaan Carter – contrabass
Roman Diaz – percussion
About your visit: 
Remember you can dine at the in-house restaurant 40 North before, during, or after the show. Please visit Open Table or call 412-435-111 to make a reservation.