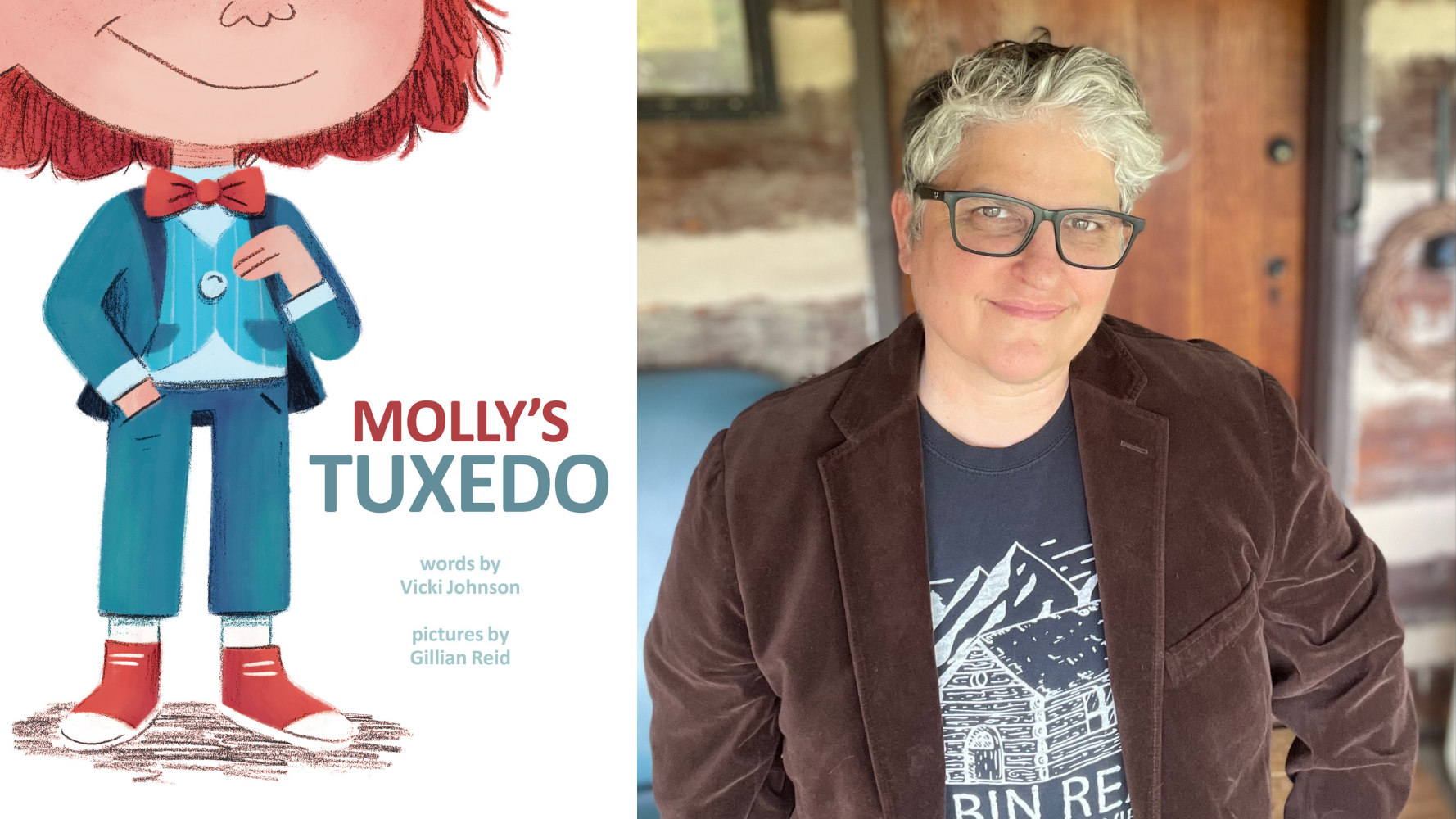 New for 2023, the Alphabet City Kids series features quarterly visits from authors writing books for elementary-aged children. These family-friendly programs include a reading from the author, followed by a Q&A and an engagement activity to help further bring the book to life for children and their families. July's program introduces Vicki Johnson, author of debut children's book, Molly's Tuxedo. 
The book follows Molly, a red-haired kindergartner on a mission to get the perfect school picture for her family's portrait wall. While Molly's mother has a vision of our precocious protagonist in a fluffy and frilly dress, Molly has other plans. After all, what's nicer than a tuxedo? And her brother's old tux seems to be the perfect fit. A charming and heartwarming story of staying true to oneself, Molly's Tuxedo is a delightful debut that reminds us how beautiful the world can be when we are kind to one another and to ourselves. This book highlights a gender nonconforming main character and is published in partnership with GLAAD to accelerate LGBTQ inclusivity and acceptance.
You can purchase your own copy of Vicki's book, Molly's Tuxedo, at City of Asylum Bookstore.
About the Author:
Vicki Johnson (she/her) is a children's book author, and a former band nerd, White House staffer, and nonprofit director, among other life adventures. Her debut picture book is Molly's Tuxedo (Little Bee Books, June, 2023), illustrated by Gillian Reid. Vicki is a 2022 Lambda Literary Fellow, a first-gen grad of Smith College and Emory University Law School, and an MFA student in Writing for Children & Young Adults at Vermont College of Fine Arts. She is currently working on her middle grade novel and texting cat photos to her college kid. Learn more about Vicki at vickijohnsonwrites.com 
About Your Visit: 
City of Asylum Bookstore will be open after the program, from noon-6p. 
The in-house restaurant 40 North will be closed.