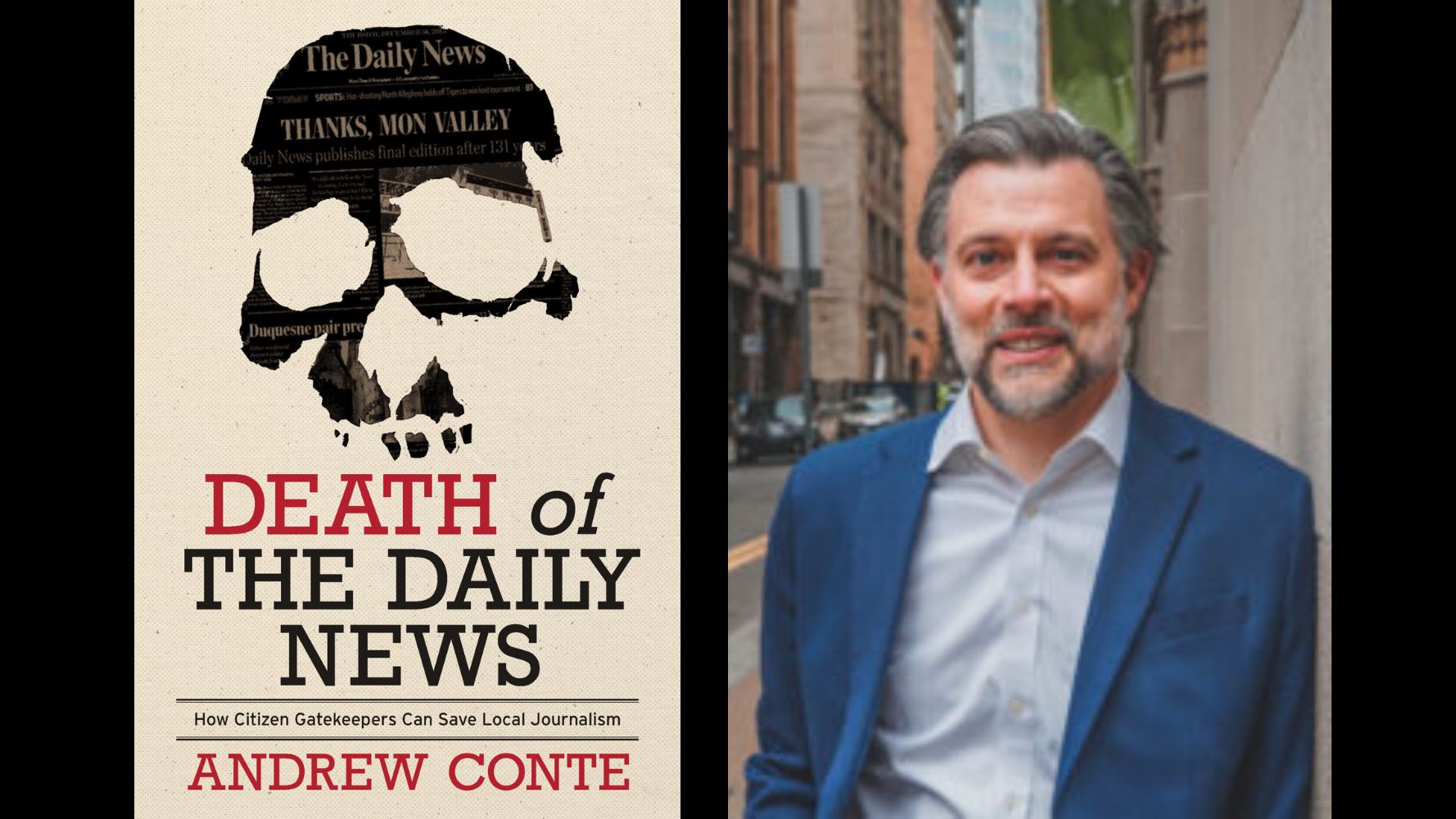 What happens when a town loses its local newspaper? 
From 1896 to 2015, McKeesport had the McKeesport Daily News. But what happens now that the Daily News doors are shuttered? How can residents make sense of what's going on in their community and separate facts from gossip? 
The changes in one city here in Allegheny County are being repeated across the country as hundreds of local newspapers close. In Death of the Daily News, author Andrew Conte grapples with the local news deserts that leave citizens with little access to reliable local journalism. 
The obituary for local news does not have to read all bad though, argues Conte. Even in the bleakest places, citizens are taking charge of their communities and becoming gatekeepers to information for the people around them. This book is an important examination of what happens after a local newspaper dies while simultaneously providing guidance for a way forward. 
Andrew Conte founded the Center for Media Innovation at Point Park University, which serves as a laboratory for the present and future of local journalism. He previously worked as an investigative journalist, and he has authored several books about Pittsburgh sports teams.
In conversation with WQED host Chris Moore.
Grab your own copy of Death of the Daily News at City of Asylum Bookstore.
About your visit: 
Please note the in-house restaurant 40 North is closed on Monday and Tuesday evenings, but a cash bar will be available.