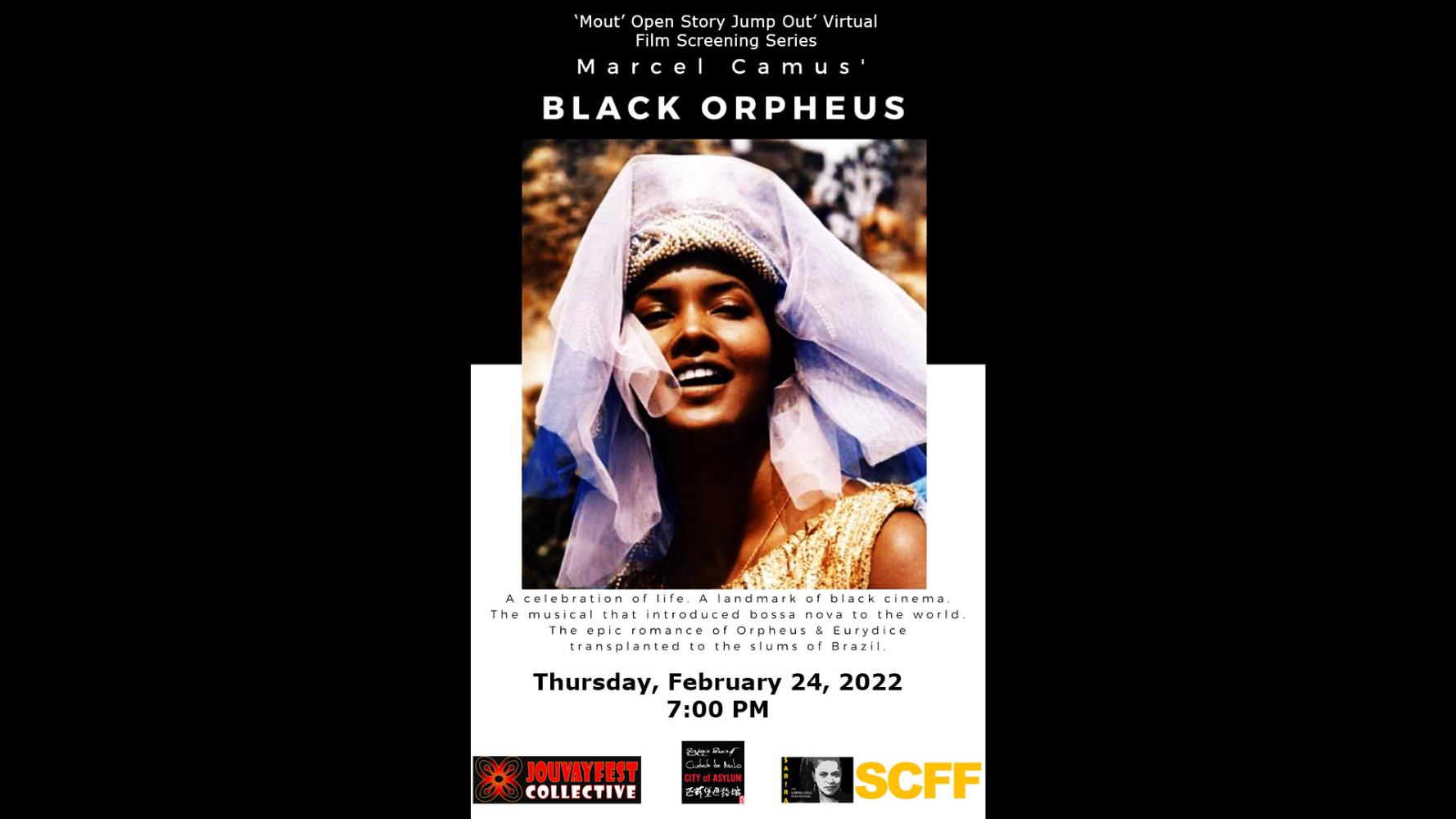 This is a virtual only event streamed via City of Asylum @ Home. 
Winner of the Academy Award for best foreign-language film, Marcel Camus' Black Orpheus (1959) brings the ancient Greek myth of Orpheus and Eurydice to the twentieth-century madness of Carnival in Rio de Janeiro.
With its eye-popping photography and a ravishing soundtrack, Black Orpheus was an international cultural event, and it kicked off the bossa nova craze that set America spinning.
(Run time: 1hr 47 minutes)
Presented by Pittsburgh's Sabira Cole Film Festival and Brooklyn's JouvayFest Collective as part of the Mout' Open Story Jump Out Festival—a Carnival-themed event to celebrate the traditions of J'ouvert/Carnival even during Covid-19 restrictions.
About JFC: JouvayFest's mission is to present & preserve classic Trinidad & Tobago style J'ouvert. JFC has taken the J'ouvert celebration to 3 countries in Africa:  presenting theatrical performances, street processions & music workshops in Morocco, Ivory Coast, and Senegal.
About SCFF: Sabira Cole Film Festival was built on the foundation of Sembene: the Film and Arts Festival, to screen a curated selection of new and old films from the African Diaspora.  Sabira Cole Film Festival presents  a juried international film festival that highlights issues & representation of people from global indigenous communities.