With the health, well-being, and comfort of all as our top priorities, City of Asylum requires that our staff, artists, and all those attending an event be fully vaccinated. Please click here to learn more about our Covid 19 policies. 
Art is often characterized as a "labor of love"—working artists are often challenged with professional precarity yet expected to commit entirely to their craft. Grants, residencies, galleries, and museums support such cultural workers but often overlook the unique needs of and demands faced by one important group: parent artists. 
In this panel, Alisha B. Wormsley and Lenka Clayton, two Pittsburgh-based mothers and working artists, address the unique needs of parent artists in different ways. Moderated by Bunker Projects' board member Tara Fay Coleman, an artist and mother herself, Wormsley and Clayton discuss how they navigate these roles in their studios, homes, and the residency programs they run.
This event is presented in partnership with the Bunker Review, a publication of Bunker Projects. Please consider donating to the Bunker Review, Lenka's residency program for mothers, and Alisha's residency program for Black mothers. 
Featured artists: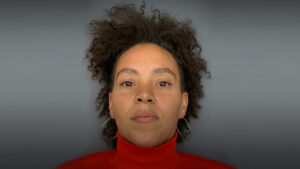 Alisha B. Wormsley is an interdisciplinary artist and cultural producer. Wormsley's work contributes to the imagining of the future of arts, science, and technology through the black womxn lens. Alisha is a mother and founder of Sibyls Shrine, an arts collective and residency program for Black womxn, trans women, and femmes who are m/others and identify as artists, creatives, and activists. Most recent exhibitions include the Oakland Museum, VCUArts Qatar, Southbank Arts Centre, Times Square Arts, and the Mattress Factory Museum. Wormsley's newest project with collaborator Li Harris, D.R.E.A.M. A Way to Afram, was awarded a 2022 Guggenheim Fellowship.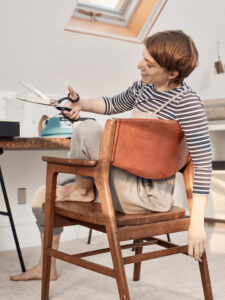 Lenka Clayton is an interdisciplinary artist whose work has been shown in the Metropolitan Museum of Art, the Solomon R. Guggenheim Museum, and the Carnegie Museum of Art. Clayton is also a mother and the founder of An Artist Residency in Motherhood, a self-directed, open-source artist residency program that takes place inside the homes and lives of artists who are also parents. There are currently over 1,000 artists-in-residence in 62 countries. In 2022, An Artist Residency in Motherhood celebrates its 10-year anniversary.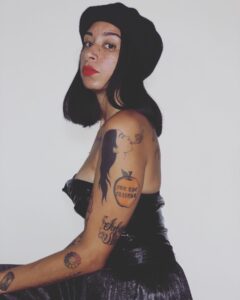 Tara Fay is an independent curator, producer, and conceptual artist from Buffalo, NY. Her work consists of a multidisciplinary praxis that is an exploration of identity, motherhood, Black womanhood, and taking up space. Through her practice, she mines her own lived experiences for subject matter, with a goal to intertwine her life and her work. She serves as a board member at Bunker Projects and is a member of Sibyls Shrine and the Associated Artists of Pittsburgh. She has curated exhibitions for various institutions, which include Phosphor Project Space, Denison University in Granville, Ohio, and Brewhouse Gallery. Her work has been exhibited at the Carnegie Museum of Art, SPACE Gallery, Pittsburgh Center for the Arts, Carnegie Mellon University, the University of Pittsburgh, and the August Wilson Center for African American Culture. 
About your visit:
Remember you can dine at the in-house restaurant 40 North before or after the show. Please visit Open Table or call 412-435-1111 to make a reservation.