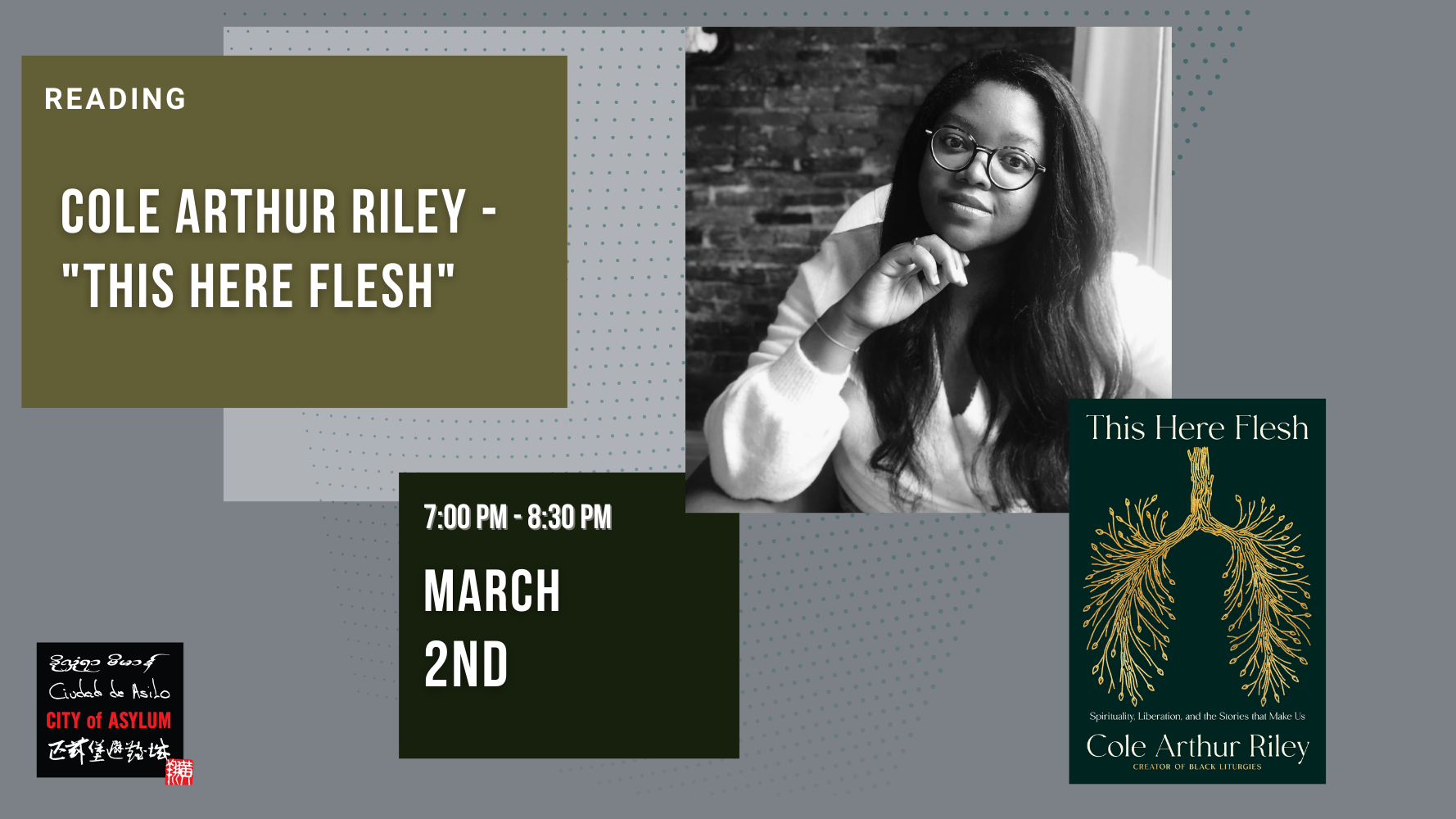 This is a virtual only event hosted via City of Asylum @ Home.
Cole Arthur Riley is a Pittsburgh raised writer and creator of Black Liturgies (@blackliturgies), daily spiritual reflections on Instagram. Cole joins City of Asylum to read from her debut collection, This Here Flesh, which weaves stories from three generations of her family to discover the "necessary rituals" that connect us with our belonging, dignity, and liberation. 
Writing memorably of her own childhood and coming to self, Arthur Riley boldly explores some of the most urgent questions of life and faith:  How do we honor, lament, and heal from the stories we inherit? How can we find peace in a world overtaken with dislocation, noise, and unrest? 
In conversation with Damon Young
Praise: 
"Welcome the rising of Arthur Riley's astonishing voice. This is a gorgeous and muscular work."—Krista Tippett, host of On Being and New York Times bestselling author of Becoming Wise
"Exquisite . . . Arthur Riley's writing is both transporting and hauntingly intimate as she narrates this important account of generational inheritance. The stories and meditations in this book are sure to stay with you forever."—Ayọ Tometi, human rights advocate and co-founder of Black Lives Matter