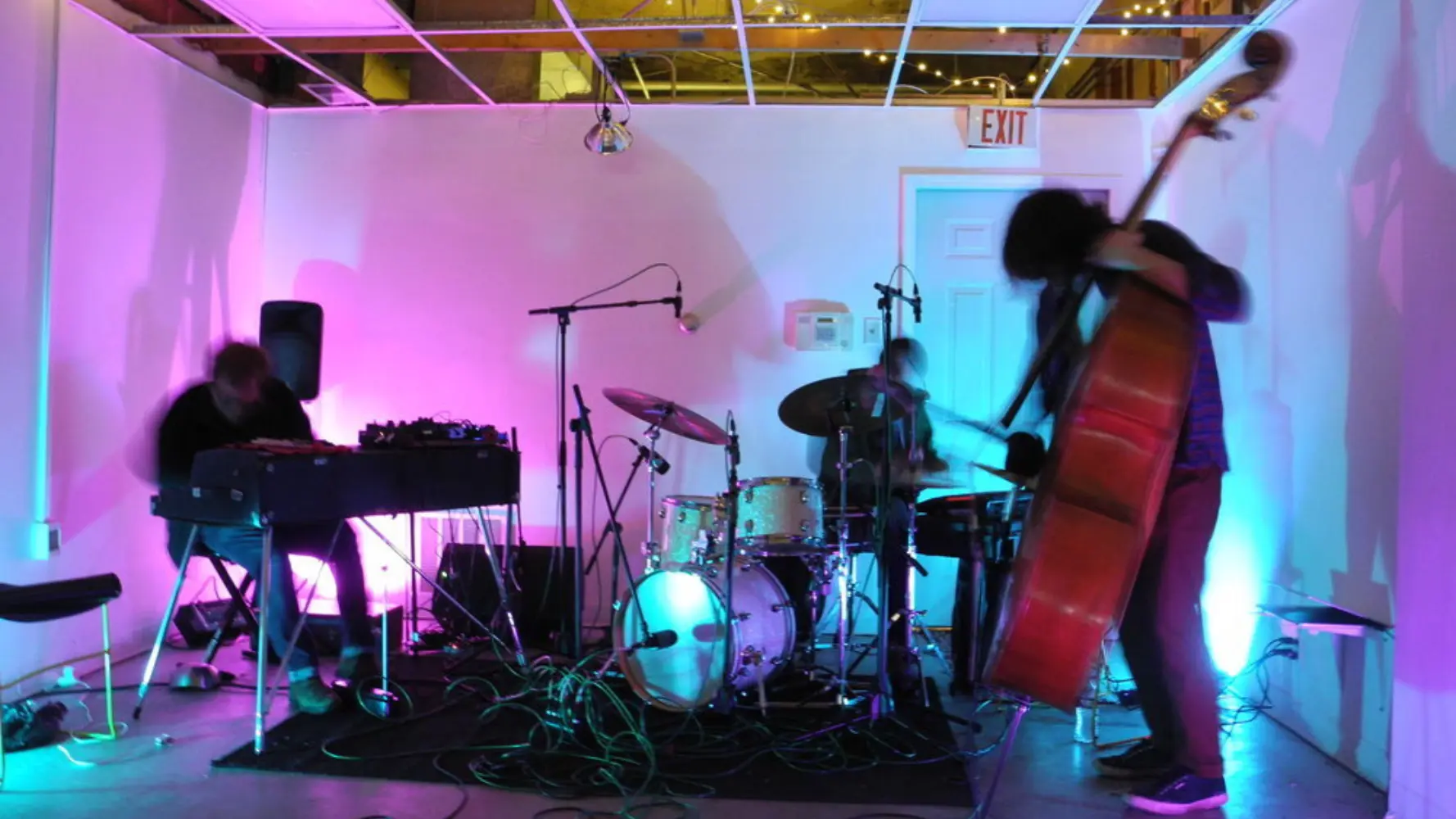 Don't miss this stop on the Devin Drobka Trio's tour as they embark on a 10-show journey through the Midwest. Their debut record, Resorts, released in 2021, blurs the line between composition and improvisation and stretches the boundaries of a traditional piano trio. Having had no previous opportunity to tour with Resorts, the trio is excited and ready to finally get out on the road and share compositions from this innovative record. This concert will also include a mix of brand new pieces that will appear on their forthcoming sophomore album. 
About the Trio:
Devin Drobka Trio consists of Matt Blair (piano), Jakob Heinemann (acoustic bass), and Devin Drobka (percussion). The trio released their first album, Resorts, in 2021 via Shifting Paradigm. Much of the music began as short piano pieces Devin recorded on his iPhone, which he then sent to the other musicians to learn by ear. After developing and arranging these pieces as a group, the trio now strives to let the music flow collectively, while still prizing each individual's unique creative voice. 
About Your Visit: 
Remember you can dine at the in-house restaurant 40 North before, during, or after the show. Please visit Open Table or call 412-435-1111 to make a reservation.