This is a virtual only performance via our streaming channel City of Asylum @ Home
"Dialogues" is an annual event at Chatham University's MFA program that brings together writers in conversation around socially relevant themes, and offers a platform to showcase their creative work for the public. Dialogues 2022 is themed Home.
The 2022 program features a live conversation with poets Malcolm Friend, Adriana Ramirez, & Angela Velez—writers whose work heavily centers ideas of home and identity-creation. In addition to reading their own work, our featured writers will discuss Sandra Cisneros' The House on Mango Street, a seminal text in the exploration of home. The House on Mango Street is also Chatham University's 2022 Big Read text.
Featured Performers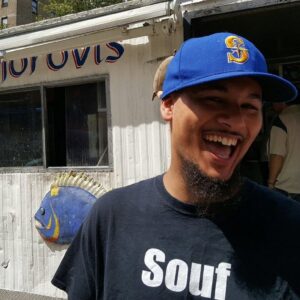 Malcolm Friend is a poet originally from the Rainier Beach neighborhood of Seattle, Washington. He received his BA from Vanderbilt University, where he was the 2014 recipient of the Merrill Moore Prize for Poetry, and his MFA from the University of Pittsburgh. He is the author of the chapbook mxd kd mixtape (Glass Poetry, 2017) and the full length collection Our Bruises Kept Singing Purple (Inlandia Books, 2018). He is a Poetry Editor for FreezeRay Poetry, and together with JR Mahung is a member of Black Plantains, an Afrocaribbean poetry collective. He currently lives and teaches in Austin.
Adriana Ramírez is a Mexican-Colombian writer, critic and performance poet based in Pittsburgh. She won the inaugural PEN/Fusion Emerging Writers Prize in 2015 for her novella-length work of nonfiction, "Dead Boys" (Little A, 2016). Her full-length work of nonfiction, "The Violence," is forthcoming from Scribner.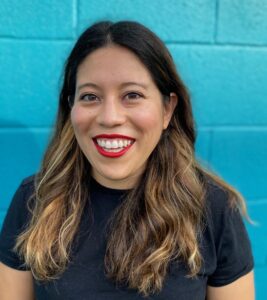 Angela Velez grew up in Baltimore, under the watchful eye of her Peruvian immigrant parents. She has a BA from Columbia University and an MFA from the University of Pittsburgh. Angela lives in Pittsburgh, with her piles of books, three plastic flamingos, and one wobbly disco ball. Lulu and Milagro's Search for Clarity is her first novel.