Exploring Storytelling Through Puppetry with Koryū Nishikawa V, Tom Lee, & David English
February 8 @ 7:00 pm

-

8:30 pm

EST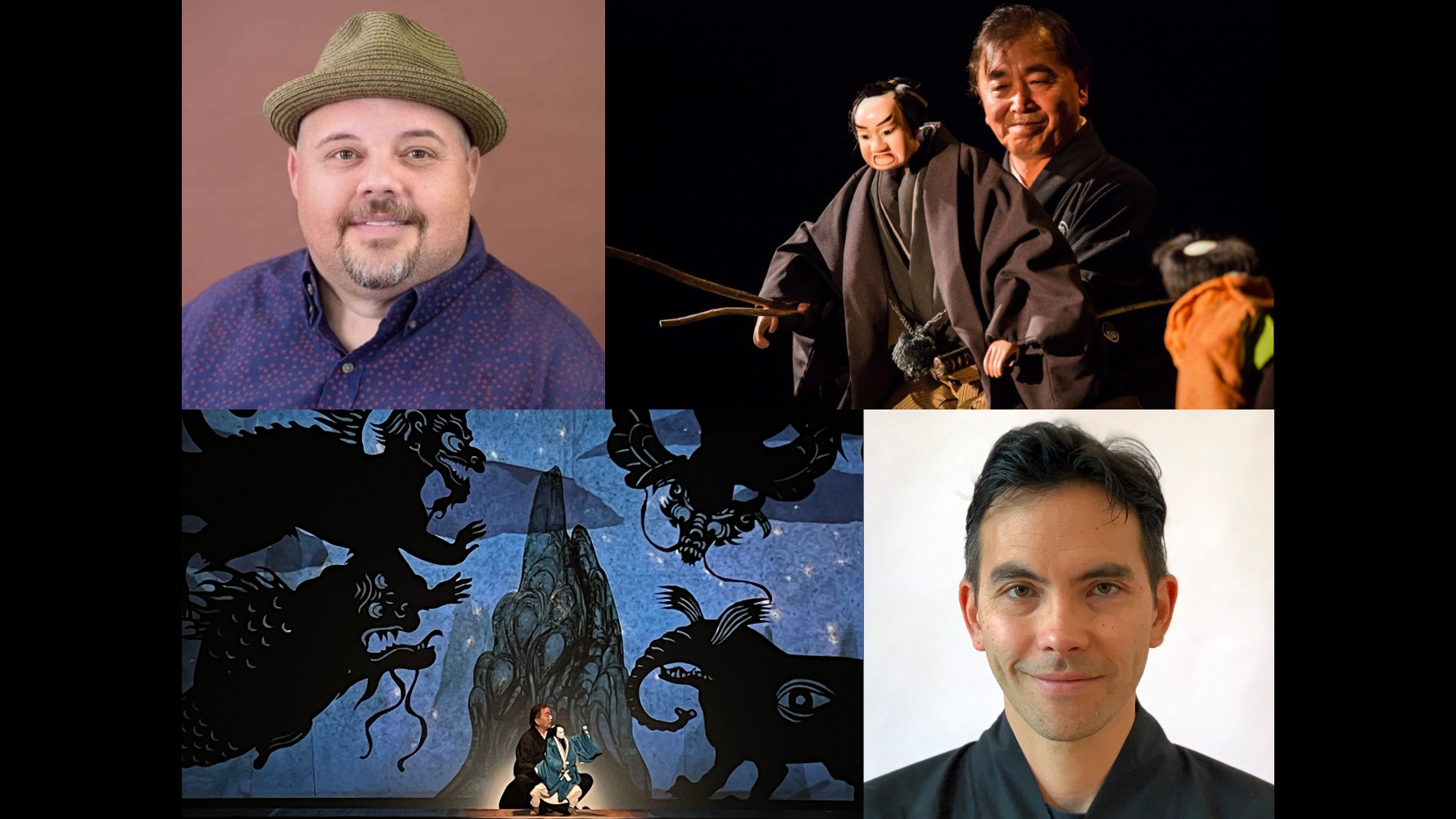 Following their recent performance of AKUTAGAWA, City of Asylum welcomes puppeteers Koryū Nishikawa V and Tom Lee, as well as Pittsburgh-based puppeteer David English, for an insightful conversation on the art of puppetry. This panel examines the ways in which puppetry can be a vehicle to express art and literature in addition to exploring cultural differences in the medium.
AKUTAGAWA is a stage portrait of Ryūnosuke Akutagawa, father of the modern Japanese short novel. The portrait is told through the traditional puppetry style kuruma ningyō (cart puppetry, one of the most unique puppetry styles, in which a performer sits on a small wheeled box holding the puppet's feet and arms with their toes and hands, respectively) blended with dynamic video images. AKUTAGAWA is an amalgam of five of the author's famous short stories—Rashōmon, Hell Screen (Jigokuhen), The Dragon, Toshishun, and Kappa—exploring his artistic insight and fragile emotional state. 
About the Panelists:
Koryū Nishikawa V (he/him) is the fifth-generation headmaster of Hachioji Kuruma Ningyō, (The Koryū Nishikawa Troupe), a traditional cart puppet troupe with 150 years of history in Hachioji, Tokyo. He received training in cart puppetry from his father, Koryū Nishikawa IV, and later in bunraku style puppetry at The National Theater, making him one of few puppeteers who can manipulate both types of puppets. Since his international debut in 1976, he has been invited to more than forty countries and regions to perform and teach Japanese traditional puppetry. In 2000, he received the Florencio Award for Foreign Theater Special Award at the Uruguay Theater Festival. While continuing to perform classical repertory with his troupe, Koyū strives to create new works and collaborate with artists from different cultural backgrounds and different art fields such as opera and dance. A passionate educator, he accepts puppeteers from all over the world and teaches them cart puppet techniques at his studio, in addition to teaching kindergarteners, elementary, and junior high school students. His recent works include Shank's Mare, co-created with U.S. puppet artist Tom Lee. 
Tom Lee (he/him) is a puppet artist, designer, and director based in Chicago. His work explores the synthesis of manipulated objects, miniatures, and figures with the language of film and animation. Tom grew up in Hawai'i and studied traditional puppetry in Japan. His collaboration with Japanese master puppeteer Koryū Nishikawa V, Shank's Mare, has toured the U.S., Japan, and France. He appeared as a puppeteer on Broadway in War Horse, at the Metropolitan Opera in Madama Butterfly, and at Chicago's Lyric Opera in The Queen of Spades. He is the recipient of Jim Henson Foundation grant awards for his original puppetry work and is co-director of the Chicago Puppet Studio and Chicago Puppet Lab. Tom teaches puppetry design and performance nationally and internationally. He is currently a resident puppetry artist at La MaMa Experimental Theater.
Dave English is a puppeteer and performance artist based in Pittsburgh, PA. He has a BFA in Puppetry and Theater from West Virginia University. Dave uses marionettes, hand puppets, masks, and other forms of puppets and stagecraft in his performance style. Dave has attended and performed at puppet events across the country including The National Puppetry Conference, The National Puppetry Festival, The New Orleans Giant Puppetry Festival and many more.
About Your Visit:
Remember you can dine at the in-house restaurant 40 North before, during, or after the show. Please visit Open Table or call 412-435-1111 to make a reservation.
Want to follow news about the Exiled Writer and Artist Residency Program at City of Asylum? Sign up for our email list to receive news updates, information about our upcoming programs, and more!