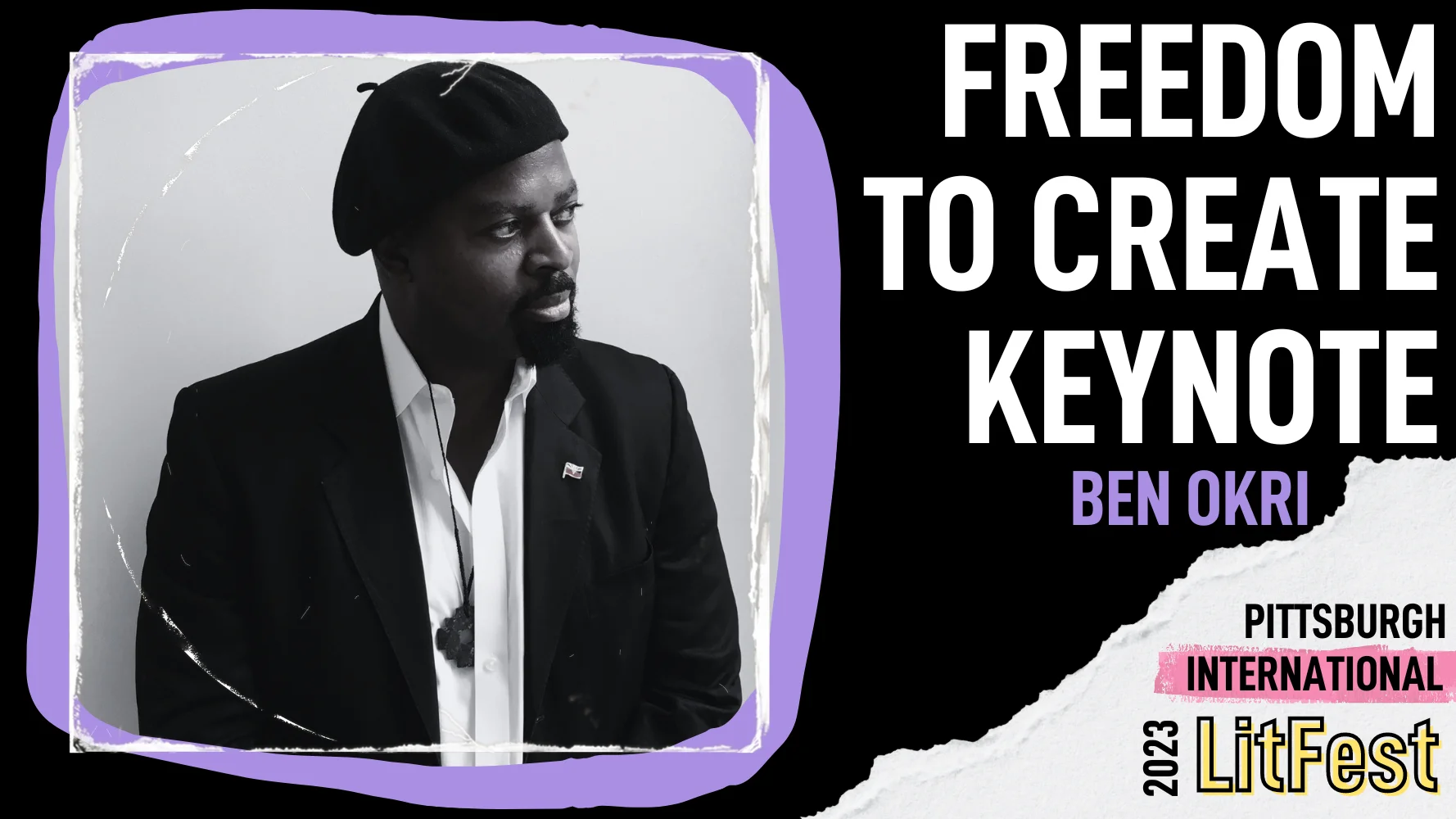 Each year we gather at Alphabet City to honor an international writer or artist who shares our mission to promote and honor creative freedom for all. This year we honor Booker Prize winning poet, novelist, essayist, and playwright, Ben Okri. The keynote will include a reading from Ben's works, as well as a moderated discussion with Advisory Board member Anderson Tepper. 
You can purchase your own copy of Ben's many works at City of Asylum Bookstore.
About the Author:
Ben Okri (he/him) is a poet, novelist, essayist, short-story writer, anthologist, aphorist, and playwright. He has also written film scripts. His works have won numerous national and international prizes, including the Booker Prize for Fiction. His books published by Other Press include the eco-fable Every Leaf a Hallelujah, poetry collection A Fire in My Head, novels Astonishing the Gods, The Last Gift of the Master Artists, and Dangerous Love, as well as an upcoming collection of poetry, stories, and essays in June of 2023 entitled Tiger Work. Ben was also recently knighted for services to Literature. 
About the Moderator:
Anderson Tepper is co-chair of the international committee of the Brooklyn Book Festival and a guest curator of the 2023 PEN World Voices Festival of International Literature. Formerly of Vanity Fair, he writes on books and authors for a variety of publications, including The New York Times, The Los Angeles Times, and World Literature Today. Anderson Tepper serves on the City of Asylum Advisory Board.
About Your Visit: 
Remember you can dine at the in-house restaurant 40 North after the show. Please visit Open Table or call 412-435-1111 to make a reservation.