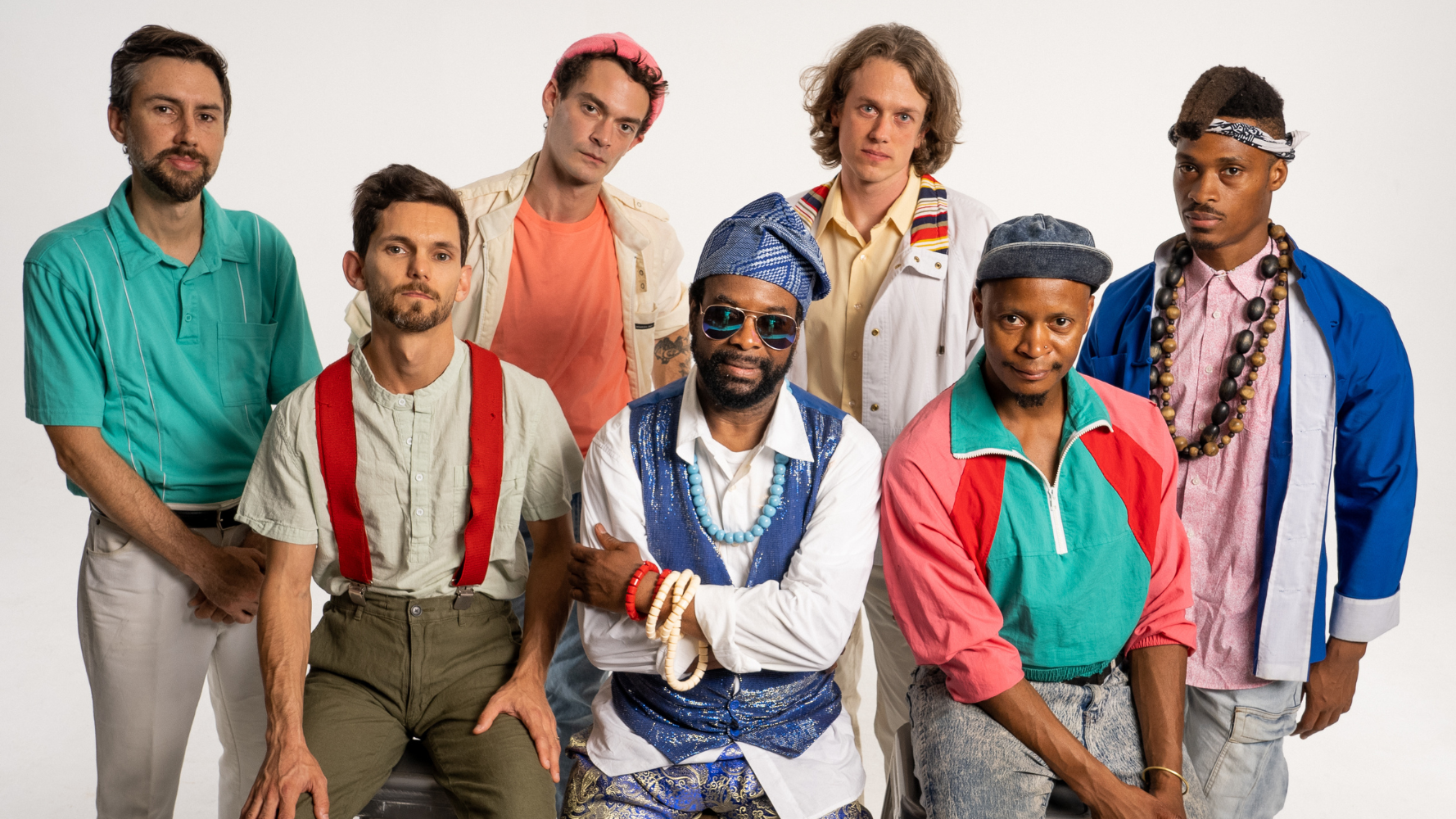 In this concert, we welcome back Brooklyn's Kaleta & Super Yamba Band, fronted by Afrobeat and Juju veteran Leon Ligan-Majek (a.k.a. Kaleta). Kaleta got his start in the late 70s performing in church and was soon after picked up by iconic Juju master and world music pioneer King Sunny Ade, and a few years later Fela Kuti came calling. Kaleta would go on to tour the world playing guitar for the King of Afrobeat in his storied band Egypt 80 through the 1980s and into the 1990s. The singer/guitarist from the West African country of Benin Republic lived his adolescent life in Lagos, Nigeria where Afrobeat was born. Kaleta's guitar chops earned him decades of touring and recording with Fela Kuti, King Sunny Ade, Lauryn Hill and more. Kaleta is the only guitarist on earth to have backed both Fela Kuti & King Sunny Ade and with more than 40 years in Afrobeat, he's a veteran of the genre. We are honored to have him and the rest of the Super Yamba Band for this groove-filled night of Afrobeat and psychedelic funk. 
About the Artist:
Super Yamba Band, based in New York City, has been led by Kaleta since 2017. Their debut album Mèdaho, which was released by California indie label Ubiquity Records, draws on the group's shared reverence for the raw, psychedelic sounds that captivated Kaleta as a music loving kid in 1970s Benin. Mèdaho means "big brother," "elder," or "teacher" and is dedicated to Kaleta's late brother Ligan-Ozavino Pascal who introduced him to funk and soul music at a very early age. The album was included on Bandcamp's "Best Albums of Summer 2019" list and two of the songs were chosen for the ABC/Hulu series High Fidelity starring Zoe Kravitz. Kaleta and his band have also erupted onto the stages and video screens of major music festivals and music publications across the US. They performed at the historic Apollo Theatre in 2019. They even prompted Action Bronson to stop his own show on VICELAND TV just so he could hear more Yamba. In 2017 they rocked Paste Magazine's Emerging Music Festival in NYC and after that performance Afropop Worldwide fell in love with Kaleta, saying "his James Brown grunts have got to be some of the best in the business!" 
About Your Visit: 
Remember you can dine at the in-house restaurant 40 North before, during, or after the show. Please visit Open Table or call 412-435-1111 to make a reservation.