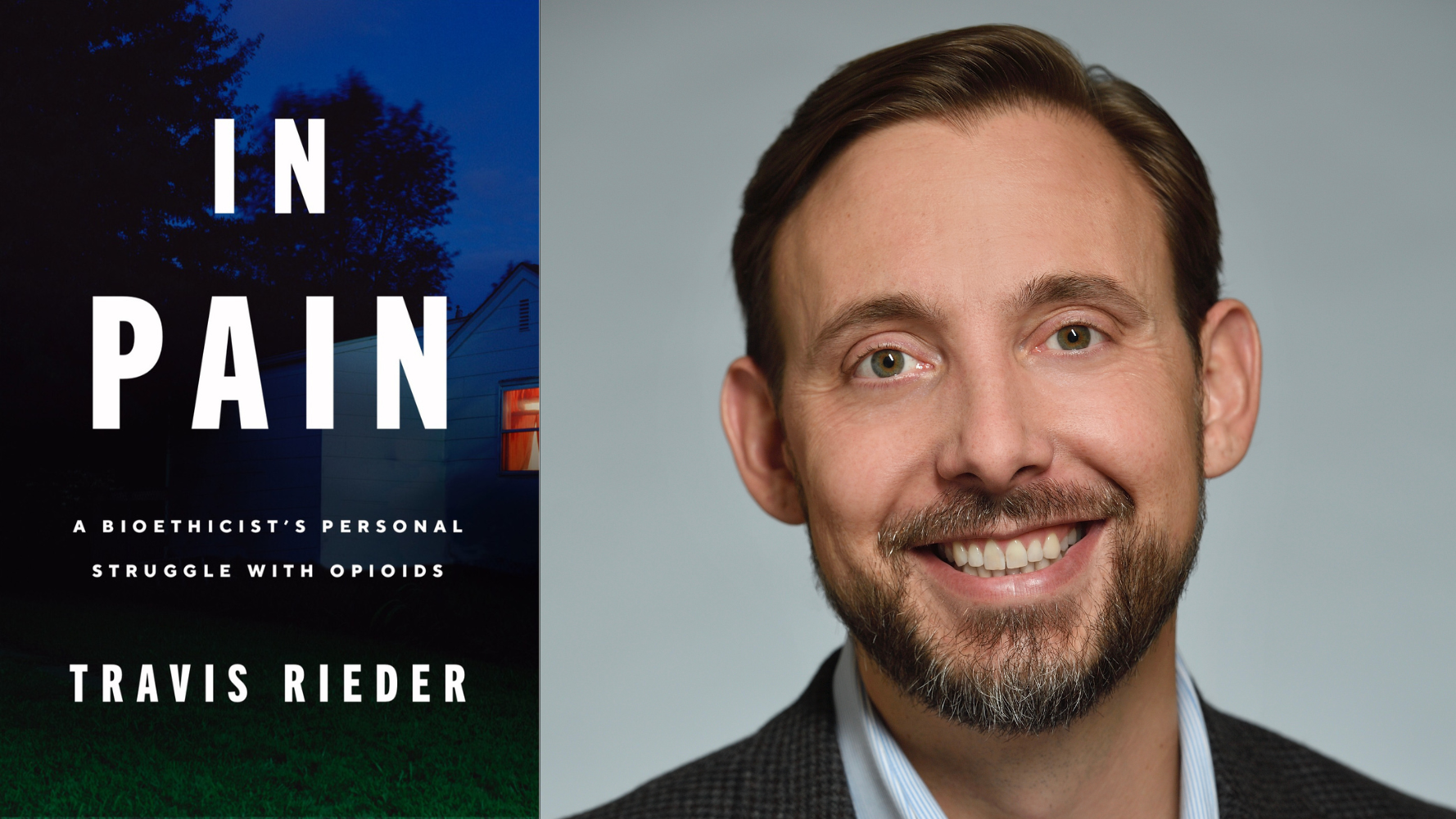 Presented in partnership with the Center for Bioethics & Health Law at the University of Pittsburgh, City of Asylum welcomes Travis Rieder for an eye-opening exploration of his 2019 memoir, In Pain: A Bioethicist's Personal Struggle with Opioids. The book takes an unflinching look at addiction, pulling narrative from Travis' own experience as a pain and opioid therapy patient and pairing it with his expertise in philosophy and bioethics. Amid accounts of his own suffering, Travis explores both the science of addiction and the systemic and cultural barriers we must overcome if we are to address the problem effectively. In Pain is a harrowing journey through opioid dependence and pain-fueled reckoning with the failings of the American healthcare system that aims to identify, explain, and attempt to solve some of the most profound questions raised by pain and addiction medicine. 
This reading will be followed by a moderated conversation with New York Times bestselling author Theresa Brown, R.N. (Healing: When a Nurse Becomes a Patient), as well as an audience Q&A and a book signing. You can purchase your own copy of Travis' memoir, In Pain: A Bioethicist's Personal Struggle with Opioids, at City of Asylum Bookstore.
About the Author:
Travis N. Rieder (he/him), PhD, is a bioethicist, philosopher, and author, currently serving as Director of the Master of Bioethics degree program and Associate Research Professor at the Johns Hopkins Berman Institute of Bioethics. Travis has been published widely in both academic and popular literature on a variety of issues. In recent years, he has focused on the ethical and policy issues raised by pain, opioids, and America's problem with the two, writing for medical, health policy, and bioethics literature, as well as popular media outlets such as The New York Times and The Wall Street Journal. He has advised hospitals and healthcare systems, serves on workgroups and advisory committees for the CDC and NIDA, and speaks around the country to clinicians and various members of the public, including a TED talk on opioid withdrawal and physician responsibility. His memoir, In Pain: A Bioethicist's Personal Struggle with Opioids, was named an NPR Favorite Book of 2019.
About Your Visit:
The in-house restaurant 40 North will be closed, but a cash bar will be available.