In-Dialogue series Presented by the #notwhite collective
January 10, 2022 @ 6:00 pm

-

8:00 pm

EST

Free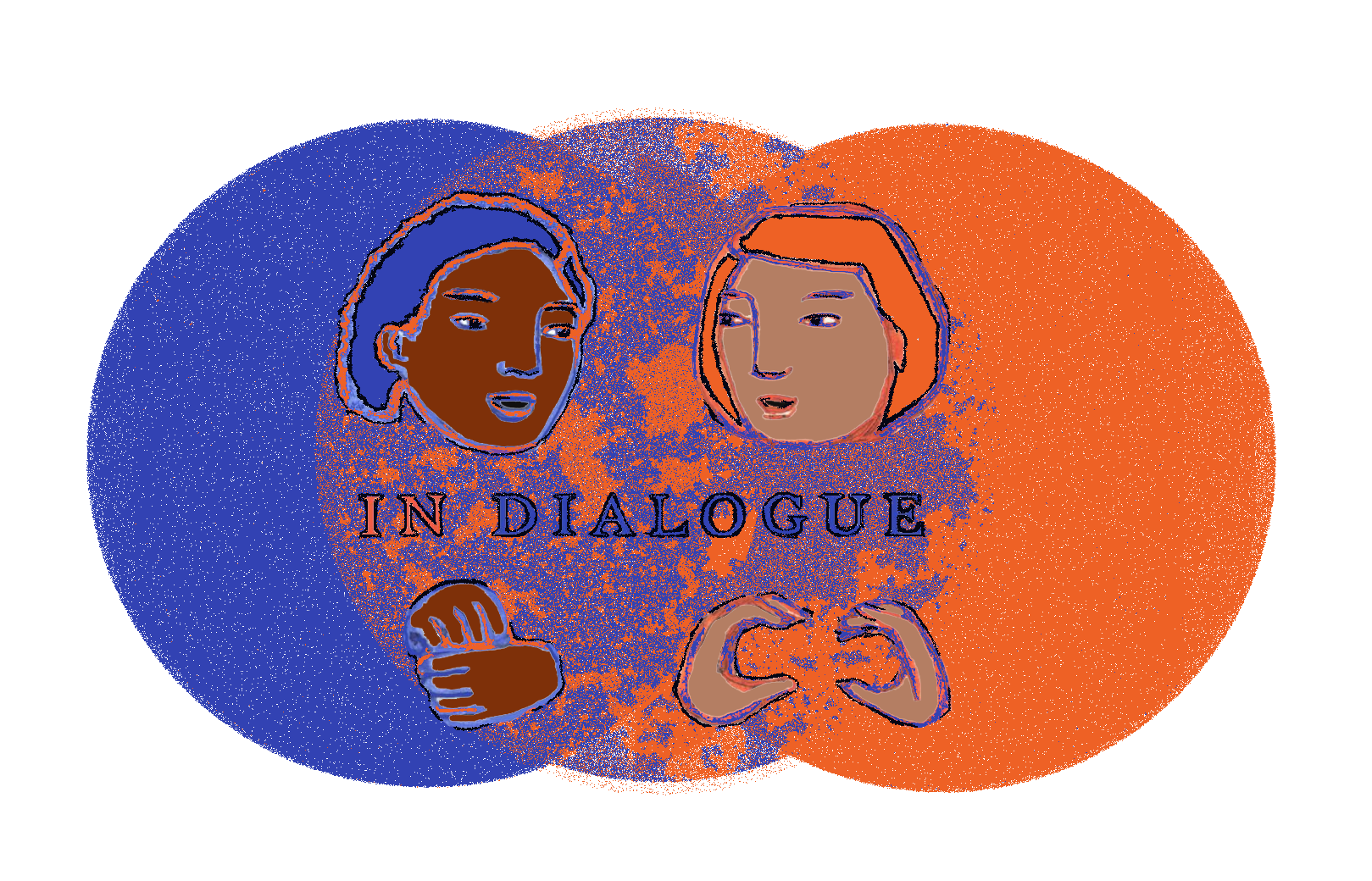 The #notwhite collective in-Dialogue series features conversations with BIPOC, AALANA, indigenous and immigrant artists and arts administrators.
The series reimagines the past and present history of the arts sector by engaging and presenting the wealth of experience, strategies, and tactics of the global majority, notwhite descendants, inheritors of colonialism, indigenous and immigrants who navigate a predominantly white arts sector.
Series goal is to celebrate and recognize arts and cultural workers, especially those who tend to be under the radar and forgotten about. Speakers represent the Greater Western Pennsylvania region as well as National Leaders in the Arts.
Slyvia Rhor Samaniego
Sylvia Rhor Samaniego is the Director and Curator of the University Art Gallery (UAG) at the University of Pittsburgh. Additionally, she serves as Senior Lecturer in the Department of History of Art and Architecture. In her role as UAG Director, Sylvia designs a long-term vision for curation, education, public programs, and collections for the gallery. She creates interdisciplinary academic programing and organizes exhibitions that connect the gallery with university curriculum and critical social issues. Prior to joining the UAG, Sylvia was Professor of Art History at Carlow University. At Carlow, Sylvia was founding director of the university's first academic art gallery. She brings a commitment to inclusive programming, management and curation to her current work at University Art Gallery (UAG).
Sylvia earned an M.A. and Ph.D. in the History of Art from the University of Pittsburgh, and a B.A. in Studio Art and Art History from New York University, where she was a Dr. Martin Luther King, Jr. Minority Scholar. Her research interests include 20th century mural painting in the United States, political cartoons and comics, and the intersection of modern art and politics. Her doctoral thesis focused on the historic mural collection in Chicago's public schools. She began her research on the topic while directing a project at The Art Institute of Chicago. She has also curated exhibitions at The Andy Warhol Museum and the August Wilson Center of African American Culture, and she has created educational resources for cultural organizations including The Mattress Factory Museum, The Frick Art and Historical Center, The Art Institute of Chicago, and the Office of Public Art, Pittsburgh. She served on the Pittsburgh's Art Commission from 2010 to 2015. In 2019, she completed the Getty Leadership Institute for Museum Professionals.
Leigh Solomon Pugliano
Leigh Solomon Pugliano is an experienced strategist helping to grow and scale established social businesses, creative entrepreneurs, and nonprofit organizations. Leigh provides organizational support through consulting, strategic planning, and the development and implementation of initiatives specifically designed for organizations to increase their impact and move towards sustainability. Leigh is the founder and principle consultant at Straightforward Consulting, founder and director at Barrels to Beethoven, and co-founder of Limelight Creative. This year, Leigh will move into her newest role as President & CEO of the newly formed Equity | Impact Center, a new organization that addresses systemic inequity through broad social, cultural, and economic solutions and comprehensive, intentionally-designed initiatives. Leigh lives in Pittsburgh, PA with her husband and 3 daughters.
Madeline Gent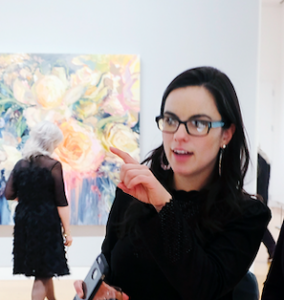 A native of Franklin, PA, Gent started at the Associated Artists of Pittsburgh in December 2017. She came to Pittsburgh from Washington, D.C. where she previously held positions at the Smithsonian's Freer|Sackler, University of Maryland Art Gallery, Michelle Smith Collaboratory for Visual Culture, and Johns Hopkins University. She completed her M.A. and Ph.D. coursework in the Department of Art History and Archaeology at the University of Maryland, where she specialized in 20th-century Chinese Art.
About the #notwhite collective: The #notwhite collective is a group of 13 Women Artists whose mission is to use non-individualist, multi-disciplinary art to make our stories visible as we relate, connect and belong to the Global Majority.
Want to follow news about the Exiled Writer and Artist Residency Program at City of Asylum? Sign up for our email list to receive news updates, information about our upcoming programs, and more!