This is a virtual-only program via City of Asylum @ Home. 
The #notwhite collective in-dialogue series features conversations with BIPOC, AALANA, indigenous, and immigrant artists and arts administrators. The series reimagines the past and present history of the arts sector by engaging and presenting the wealth of experience, strategies, and tactics of the global majority, notwhite descendants, inheritors of colonialism, indigenous, and immigrants who navigate a predominantly white arts sector. 
Celebrating and recognizing arts and cultural workers, especially those who tend to be under the radar and forgotten about, the #notwhite collective has featured speakers from southwestern PA as well as national leaders in the arts. August's conversation features Natiq Jalil and Victoria Snyder.
—
The #notwhite collective is a group of thirteen women artists whose mission is to use non-individualist, multi-disciplinary art to make our stories visible as we relate, connect, and belong to the global majority.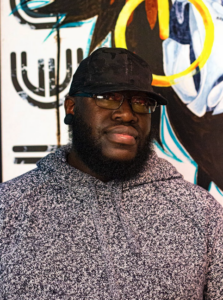 Natiq Jalil is a self-taught artist who believes that true art begins during those moments between being asleep and being awake. Working with mixed media (in particular, watercolor, ink, and acrylic paint), Jalil features strong female figures and incorporates various organic shapes, vivid color washes, and beautiful gestural line work. He is currently creating a collection that explores cultural appropriation, gender roles, and other modern social phenomena.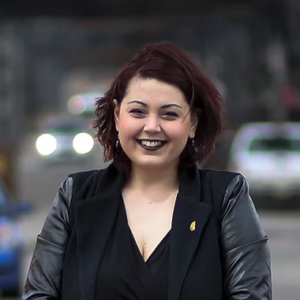 Victoria Snyder is the Executive Vice President of Ya Momz House, Inc. and the Director of Programming for Hip-Hop on L.O.C.K. Previously, she spent nine years working in the diversity and inclusion field in higher education. She sits on several nonprofit boards in the Pittsburgh area and was named one of Pittsburgh Post-Gazette's "People to Watch" in 2017.