Jazz Poetry Month: Lucian Ban "Ways of Disappearing"
May 23, 2022 @ 7:00 pm

-

8:30 pm

EDT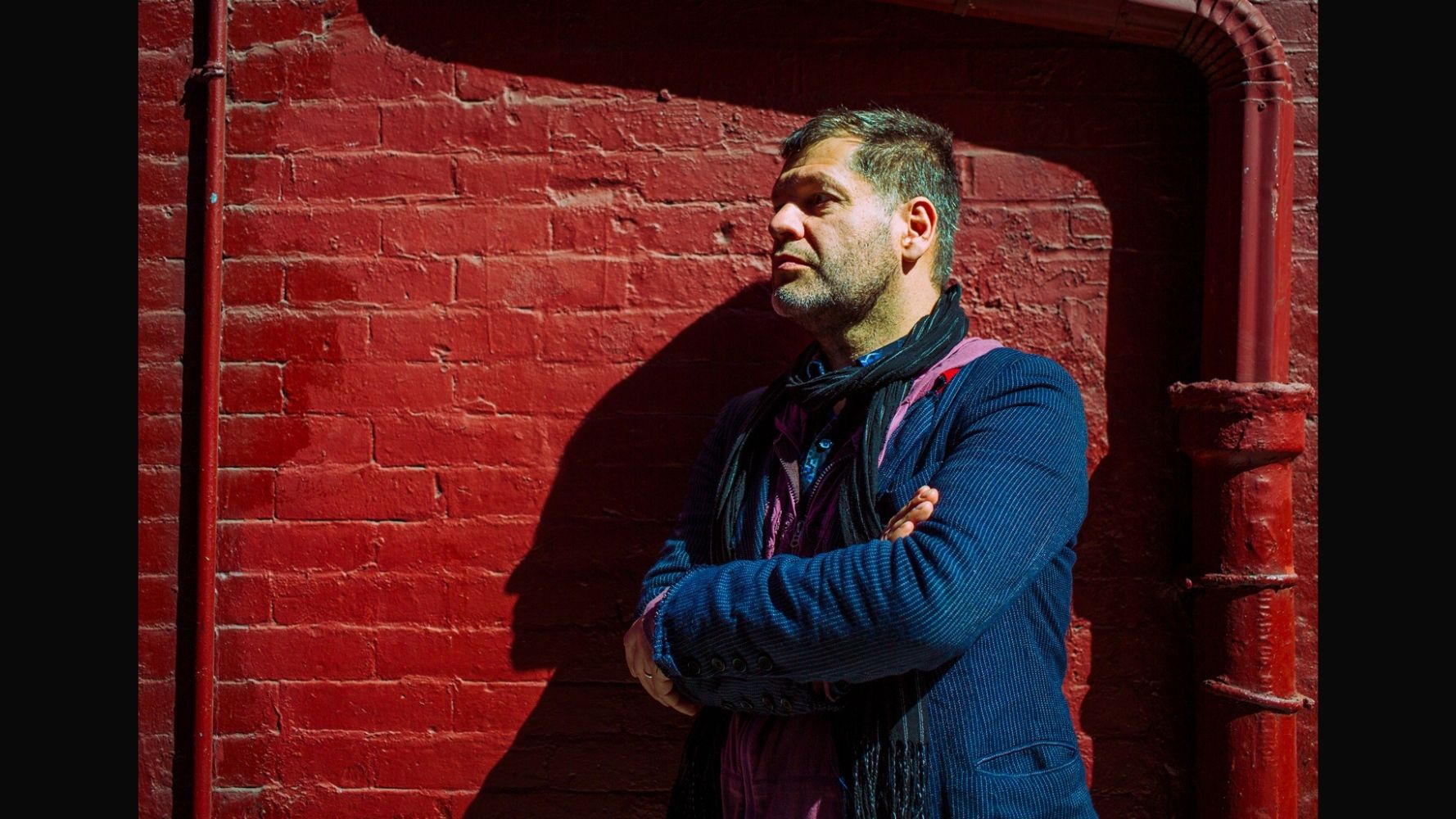 With the health, well-being, and comfort of all as our top priorities, City of Asylum requires that our staff, artists, and all those attending an event be fully vaccinated. Please click here to learn more about our Covid 19 policies.
Lucian Ban is a pre-eminent improvising jazz pianist originally from Transylvania, Romania. He joins Jazz Poetry 2022 to perform his newly released album of solo piano music, "Ways of Disappearing," his first unaccompanied solo album.
Ban has become known for his amalgamations of Transylvanian folk with improvisation, for his combining of 20th Century European classical music with jazz, and for his pursuit of a modern chamber jazz ideal. Developing a program of solo piano music is the ultimate challenge for any improvising pianist, and this album shows the kaleidoscopic breadth of Ban's improvisatory and compositional styles wrapped in one spellbinding package.
Lucian will also collaborate and improvise with poets Yuriy Tarnawsky (Ukraine), Dmitry Bykov (Russia), Jorge Olivera Castillo (Cuba), and Marcelo Hernandez Castillo (Mexico).
Lucian Ban (Romania, piano) 
Lucian Ban was raised in a small village in northwest Transylvania. He studied composition at the Bucharest Music Academy while simultaneously leading his own jazz groups. He moved to New York in 1999 and has been leading several projects creating music that reinvents the jazz idiom and collaborating with some of today's most celebrated jazz musicians. His compositions are performed and recorded by several ensembles and he has released 19 albums under his name for labels such as ECM, Sunnyside, Clean Feed, CIMP, Jazzaway, all the while maintaining a worldwide touring schedule. Lucian won the 2016 DOWNBEAT BEST ALBUM OF THE YEAR Award receiving a 5* "masterpiece" review.
Yuriy Tarnawsky (Ukraine, poet) 
YURIY TARNAWSKY has authored three dozen books of fiction, poetry, drama, essays, and translation in Ukrainian and English. Tarnawsky is one of the founding members of the New York Group, a group of avant-garde Ukrainian diaspora writers, and co-founder and co-editor of the journal New Poetry, as well as member of the US innovative writers' collaborative Fiction Collective.  Tarnawsky was born in Ukraine and raised and educated in the West. An engineer and linguist by training, he has worked as computer scientist specializing in Artificial Intelligence at IBM Corporation, as well as Professor of Ukrainian Literature and Culture at Columbia University.
Dmitry Bykov (Russia, poet)
Dmitry Bykov is one of Russia's best-known public intellectuals. He is a poet, satirist, literary critic, novelist, and media personality who has authored more than 70 books. Known for his wit, Bykov is a popular public speaker and has served as frequent host of TV and radio programs. In 2019, he fell ill during an airplane flight and spent five days in a coma. An independent investigation concluded that he was poisoned by government agents. He has been banned from teaching at Russian universities or appearing on state TV. In February 2022 he became an exiled artists-in-residence at the Ithaca City of Asylum.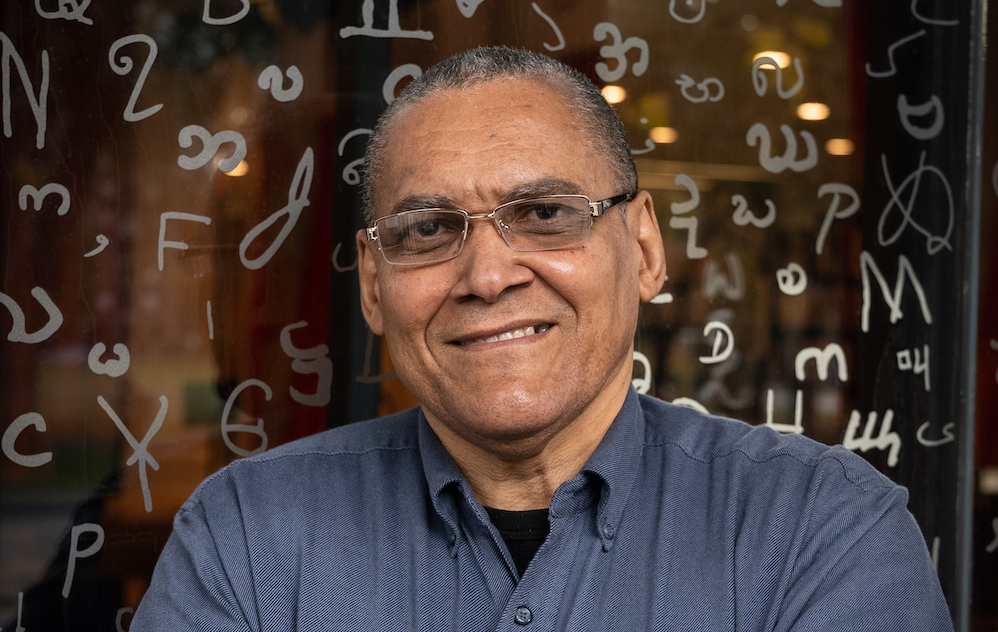 Jorge Olivera Castillo (Cuba, poet)
Jorge Olivera Castillo is a Cuban poet, writer, television editor, journalist, and songwriter. He is a well-known dissident, and his work has been banned in Cuba. Olivera Castillo has published six books of poetry and two short story collections. His works have been translated into several languages, including Czech, English, Italian, and Polish. Jorge recently finished two books: a book of poetry and his third collection of short stories, based on his experiences as a soldier in the African jungle during the Angolan Civil War. Jorge Olivera Castillo a writer-in-residence at City of Asylum and a Research Scholar at the Global Studies Center at the University of Pittsburgh. He is married to Nancy Alfaya Hernandez, a Cuban human rights and women's rights activist. City of Asylum's Exiled Writer Residency program is funded in part by a grant from an anonymous Fund of The Pittsburgh Foundation.
Marcelo Hernandez Castillo (Mexico) 
Marcelo Hernandez Castillo is a poet, essayist, translator, and immigration advocate. He is the author of the collection Cenzontle (2018), which won the 2017 A. Poulin Jr. prize, and the chapbook Dulce (2018). His memoir, Children of the Land (2020), is his most recent publication. His work has appeared or been featured in The New York Times, PBS Newshour, People Magazine en Español, The Paris Review, Fusion TV, Buzzfeed, Gulf Coast: A Journal of Literature and Fine Arts, New England Review, and Indiana Review, among others. He currently teaches in the Low-Res MFA program at Ashland University.
This concert is funded in part by a grant from South Arts in partnership with the National Endowment for the Arts.
About your visit:
The in-house restaurant 40North will be closed but a cash bar will be available.
Want to follow news about the Exiled Writer and Artist Residency Program at City of Asylum? Sign up for our email list to receive news updates, information about our upcoming programs, and more!