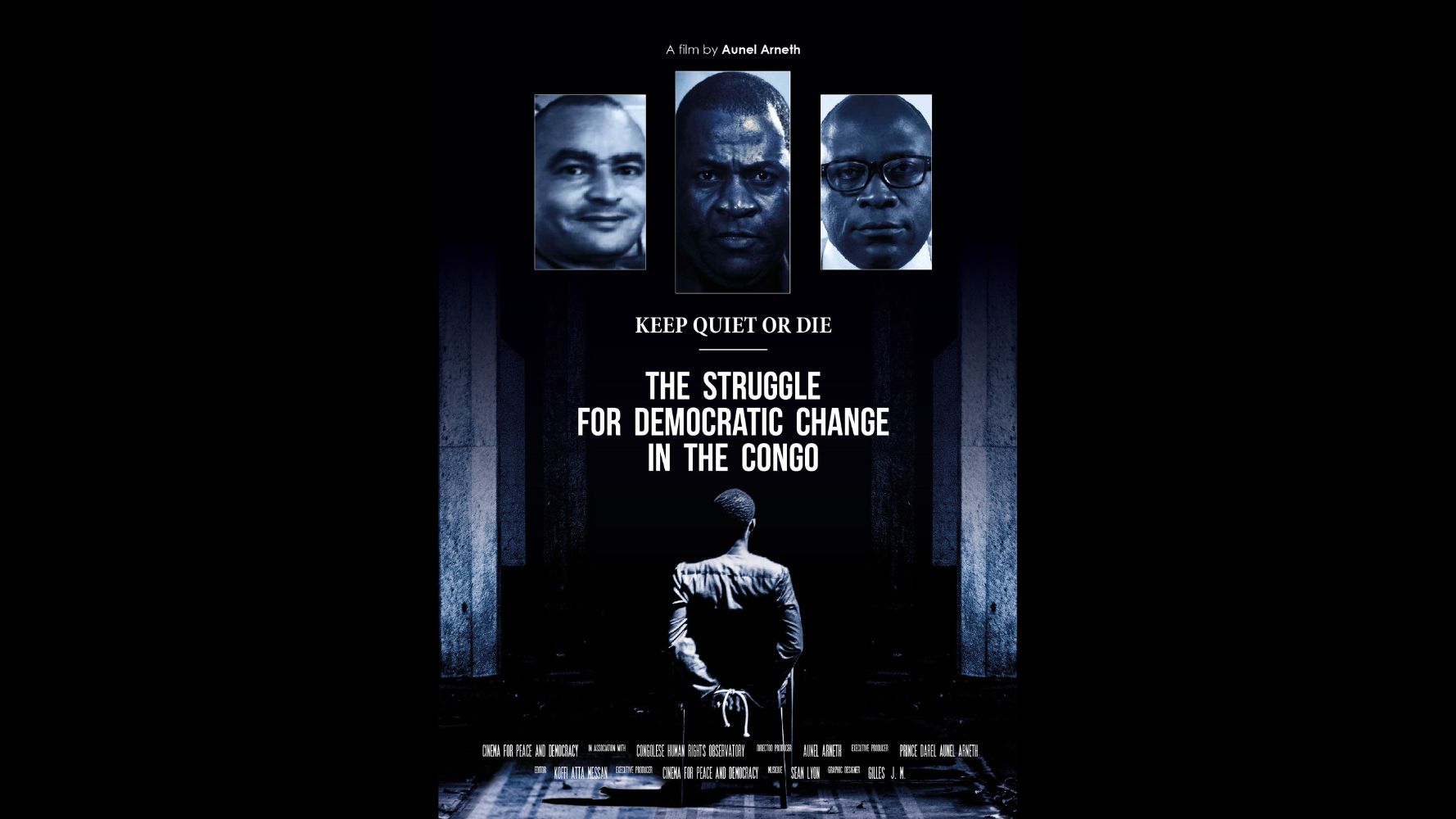 With the health, well-being, and comfort of all as our top priorities, City of Asylum requires that our staff, artists, and all those attending an event be fully vaccinated. Please click here to learn more about our Covid 19 policies. 
In October 2015, a few months before the end of his final constitutional term, General Denis Sassou Nguesso—President of the Republic of Congo—decided to change the constitution to enable his running for another term. After 18 years in power. 
Keep Quiet is a feature length documentary film chronicling the struggle of journalists and pro-democracy advocates in their fight against the constitutional change and in favor of democracy in the Republic of Congo. 
Following the release of this film, director and producer Aunel Arneth was persecuted in the Republic of Congo and Senegal. As a result, he went into exile in the United States where he is currently an Artist Protection Fund Fellow in residence at the Global Studies Center at the University of Pittsburgh.

The program includes screening of the film and audience discussion with Aunel Arneth.
Run time: 56 minutes plus 30 minute discussion
This program contains violent materials and may be unsuitable for certain audiences. Parental discretion is advised.
Presented in partnership with Doc Salon Pittsburgh
About your visit: 
Please note the in-house restaurant 40 North is closed on Monday evenings