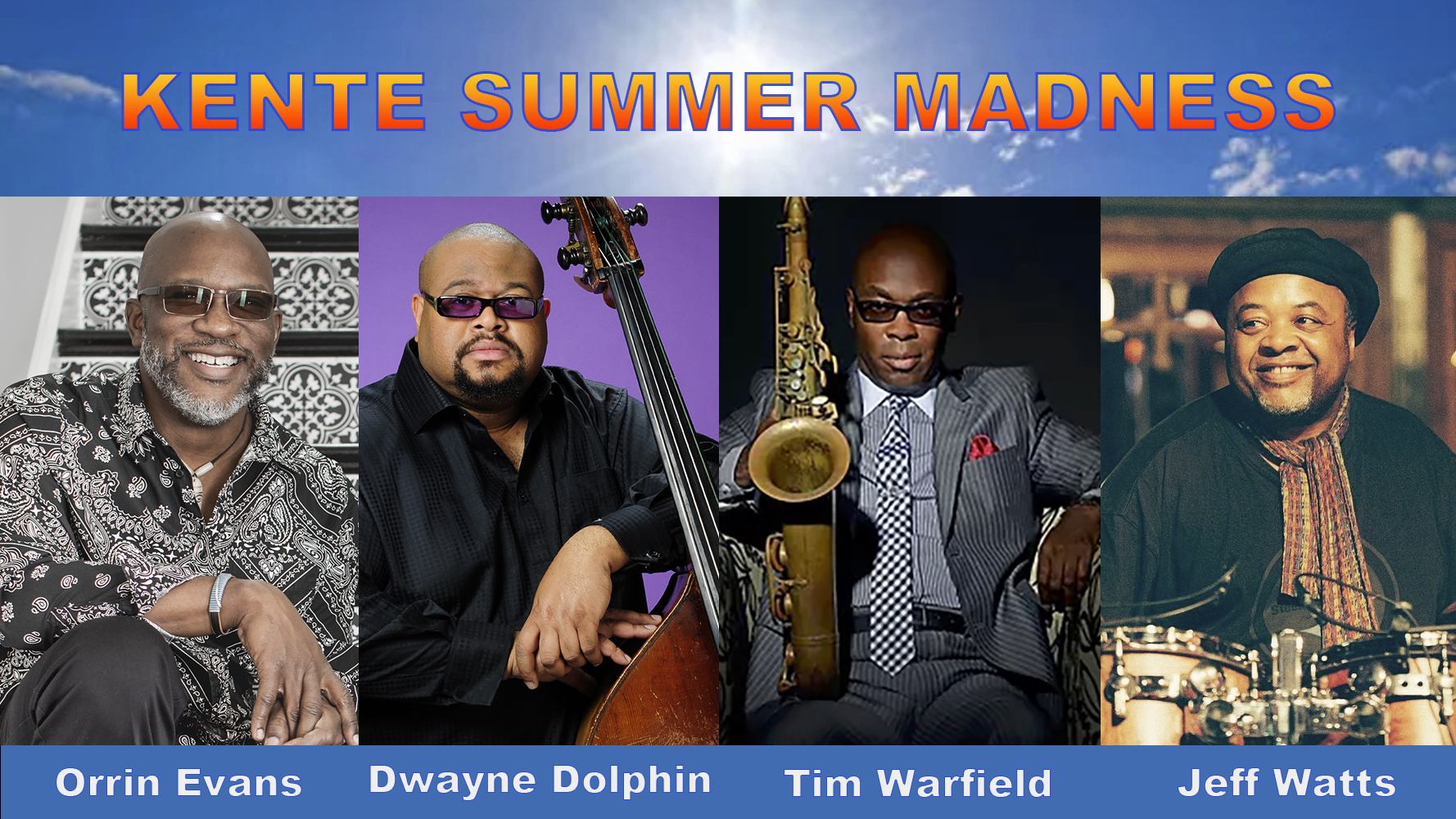 With the health, well-being, and comfort of all as our top priorities, City of Asylum requires that our staff, artists, and all those attending an event be fully vaccinated. Please click here to learn more about our Covid 19 policies. 
Kente Arts Alliance presents two more blockbuster concerts in its Kente Summer Madness Series. For this concert, Kente has assembled an all-star band of renowned jazz musicians who all hail from states within the tri-state area. This formation will present a rare opportunity for them to play together as the Kente All-Stars I. Each member of the band has spent time leading his own series of groups, and each has a keenly individual sound.
Featured musicians:
Dwayne Dolphin: bass
Jeff Watts: drums
Tim Warfield: saxophone
Orrin Evans: piano
About your visit:
Remember you can dine at the in-house restaurant 40 North before, during, or after the show. Please visit Open Table or call 412-435-1111 to make a reservation.