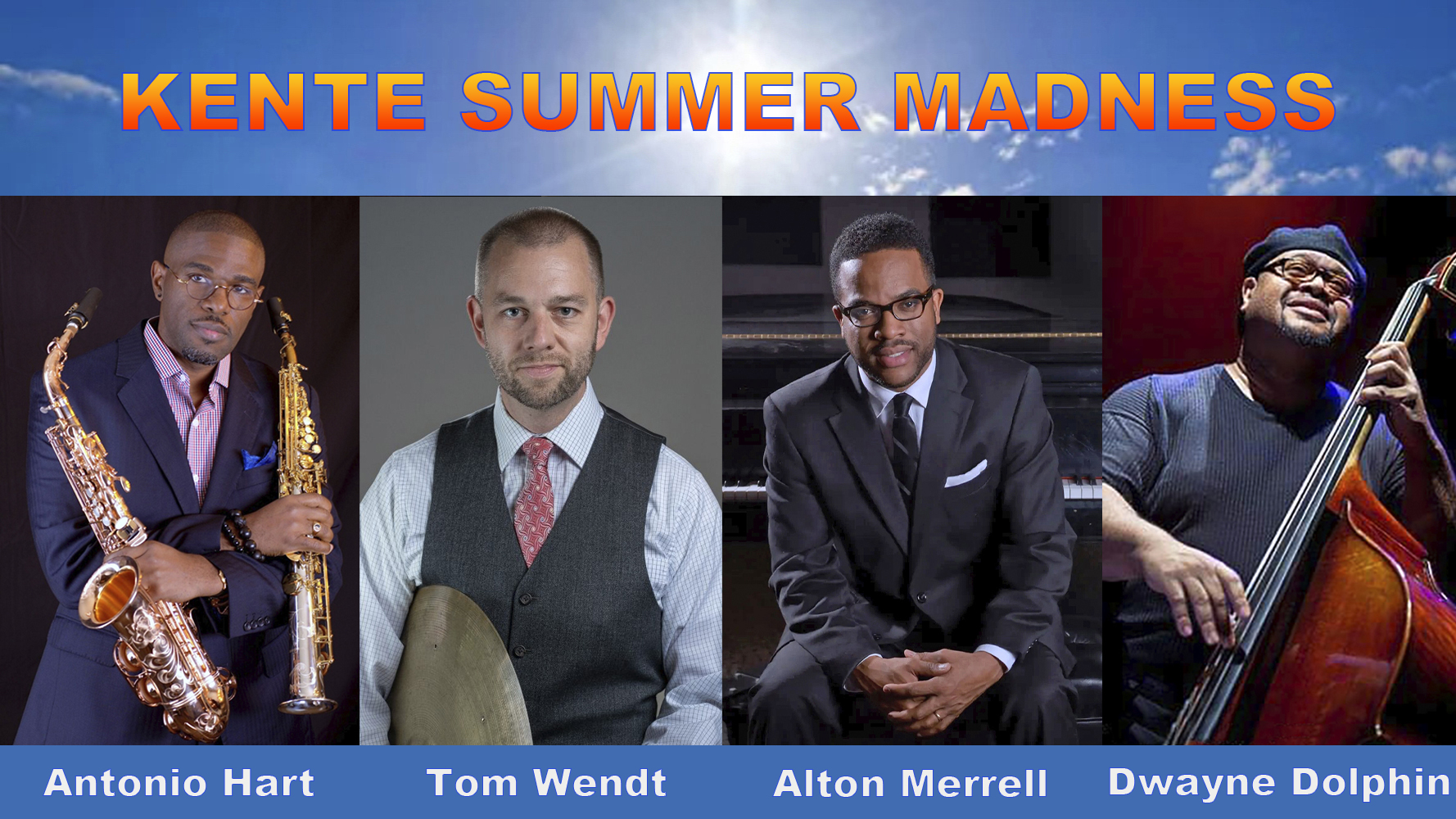 This event is sold out but you can still tune in for the livestream.  
Kente All-Stars II rounds out Kente's Summer Madness Series and its spotlight on renowned jazz musicians from the region. 
This all-star formation includes three of Pittsburgh's most recognized and favored artists: Dwayne Dolphin, bass; Tom Wendt, drums; and Alton Merrill, piano. Joining them as their special guest is alto saxophonist Antonio Hart. Hart balances his time between Queens College's Aaron Copland School of Music (where he is tenured professor), and the road, where he plays with his own band—the Dave Holland Big Band—as well as the Dizzy Gillespie Big Band.
Featured musicians:
Antonio Hart: alto saxophone
Dwayne Dolphin: bass
Thomas Wendt: drums
Alton Merrell: piano
About your visit:
Remember you can dine at the in-house restaurant 40 North before, during, or after the show. Please visit Open Table or call 412-435-1111 to make a reservation.