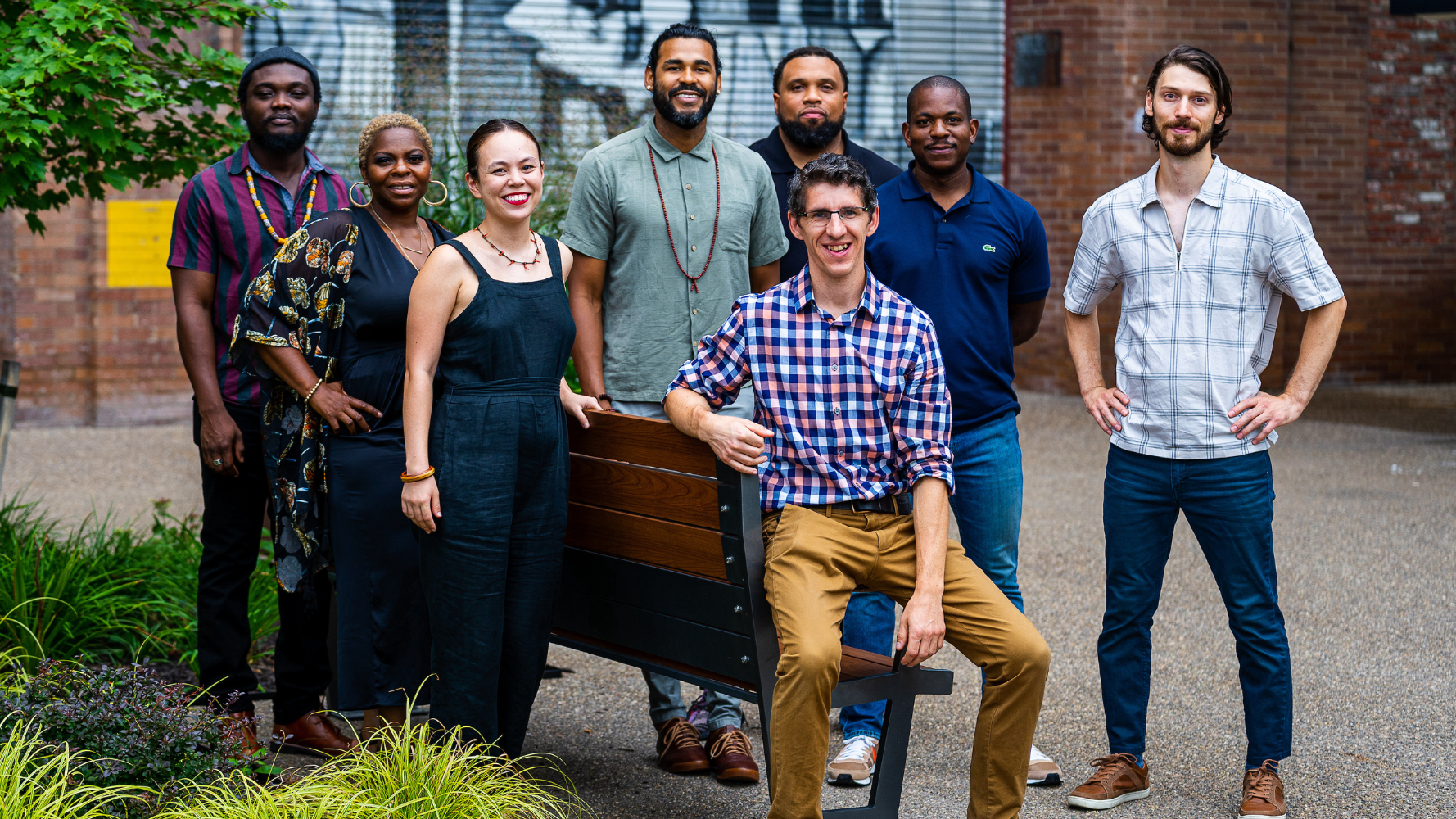 Utilizing a unique blend of global folk traditions and contemporary jazz, Kinetic's performance efforts celebrate multiculturalism, wisdom, and unity. The diverse and adaptable music collective was first imagined when its founder, composer and pianist Joseph Sheehan, created music that reflected his experiences studying traditional music in Ghana, classical composition, and jazz. This performance presents brand new music and arrangements shaped by folk songs from Uganda and the United States, interwoven with original jazz-inspired songs. The songs share and celebrate life through different cultural and generational perspectives. 
About the Artist:
Kinetic is a diverse music collective, first imagined by founder Joseph Sheehan. In 2021, Kinetic released Dances of Lake Volta, their second album exploring folk songs from Ghana respectfully blended with original music. It reimagines songs from the previous album with an expanded roster of musicians, and adds new songs including the original afrobeat composition 'Another Day' by Samuel Boateng. Kinetic has performed at concert halls, art galleries, universities, jazz clubs, and outdoor music festivals, at venues in Toronto, New York City, and Philadelphia, with arrangements of the music being performed at the Clazz International Music Festival in Italy. In Pittsburgh the group has performed for the Chamber Music Pittsburgh Presents Series, the Three Rivers Arts Festival, the African Arts in the Park Festival, and at the jazz venue Con Alma. The ensemble has been featured on Americana Radio, WQED Classical FM, WESA (NPR radio), and in the Pittsburgh City Paper.
About Your Visit: 
Remember you can dine at the in-house restaurant 40 North before, during, or after the show. Please visit Open Table or call 412-435-1111 to make a reservation.