Russian poet Dmitry Bykov nearly died in a poisoning, then found himself banned from teaching and pursuing his work as a public figure. Essayist Pwaangulongii Dauod received death threats for writing about queer culture in his native Nigeria. Cartoonist Pedro X. Molina watched as Nicaraguan state forces jailed his colleagues and occupied the offices of the newspaper where he published his work. Novelist Anouar Rahmani was threatened with imprisonment for writing about human rights in Algeria. 
All four were forced to flee their homelands and live in the writer sanctuaries in the US Cities of Asylum network (Pittsburgh, Ithaca, and Detroit). Now all four share the stage for the first time, sharing their experiences, their writings, and their commitments to creative freedom of expression. 
This program is the first of its kind solidarity tour between the Cities of Asylum in Pittsburgh, Detroit, and Ithaca. It is manifestation of City of Asylum's mission to protect and celebration freedom of expression and a display of the heart of commitment to providing a safe haven to exiled and persecuted literary artists.
About the artists: 
Dmitry Bykov (Ithaca City of Asylum) is one of Russia's best-known public intellectuals. He spent five days in a coma after falling ill during a speaking tour in 2019. An independent investigation blamed Russian security forces for poisoning him with the nerve agent Novichok. Bykov is currently a visiting critic at Cornell University and a fellow of the Open Society University Network.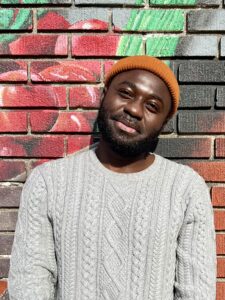 Pwaangulongii Dauod (City of Asylum Detroit) is a novelist, essayist, and memoirist from Nigeria. His 2016 essay in Granta, "Africa's Future Has No Space for Stupid Black Men," sparked a national conversation about queer issues in Nigeria. Woke Africa Magazine named him one of the Best African Writers of the New Generation. He is currently an Artist Protection Fund Fellow in residence at Wayne State University.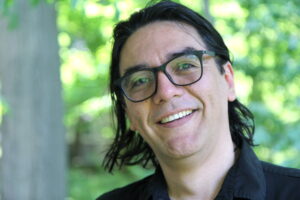 Pedro X. Molina (Ithaca City of Asylum) is a political cartoonist who fled Nicaragua during a crackdown on dissent in 2018. He has taught at Ithaca College and was an Artist Protection Fund Fellow in residence at Cornell University. Among his many honors is a 2021 Gabo Award for Excellence, a 2019 Maria Moors Cabot Award from Columbia Journalism School, and the 2018 Courage in Editorial Cartooning Award from Cartoonists Rights Network International.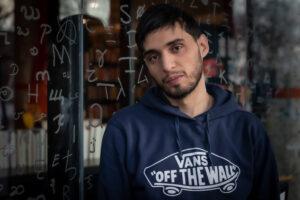 Anouar Rahmani (City of Asylum Pittsburgh) is a novelist, journalist, and human rights defender from Algeria. He has faced legal harassment for his advocacy for individual freedom, environmental rights, and the rights of minorities, women, and LGBTQ+ people. In 2021, he was shortlisted for the Index on Censorship's Freedom of Expression Awards. He is currently an Artist Protection Fund Fellow in residence at Carnegie Mellon University.
Support for this program is granted by Cornell University's Migrations Global Grand Challenge and the Mellon Foundation's Just Futures Initiative. 
This program is part of the Pittsburgh International Literary Festival (LitFest '22). Learn more about the LitFest lineup.
About your visit:
The in-house restaurant 40 North  will be closed but a cash bar will be available.