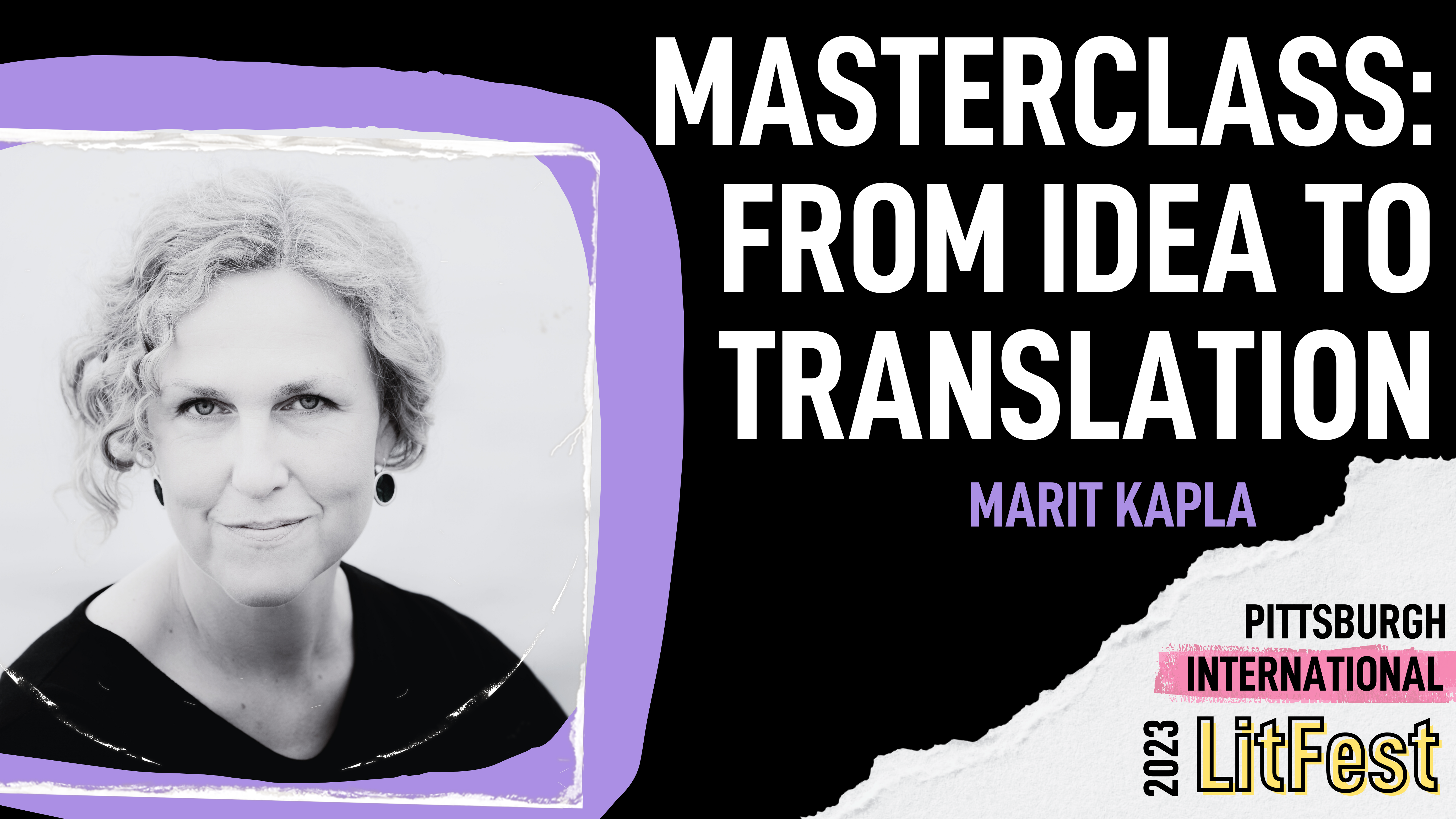 This workshop offers a Masterclass in writing with author Marit Kapla. Marit will discuss how she wrote her book Osebol, which has been translated into four languages including Spanish, its most recent translation. She will detail her journey with the novel, from conception of the idea, to interviewing and transcribing, and ultimately assembling the work and getting it translated—an exclusive look into a masterful work, from concept to final text. 
You can purchase your own copy of Author's book, Osebol, at City of Asylum Bookstore.
About the Author:
Marit Kapla (she/her) is a Swedish author and journalist. She was born in 1970 and grew up in the small village of Osebol in the mid-western parts of Sweden. She served as Artistic Director of Göteborg Film Festival 2007–2014 and as Founder and Program Director of the festival's digital streaming platform Draken Film 2014–2015. During 2016–2020 she was one of two editors-in-chief of cultural journal Ord&Bild. She is a member of the board of PEN Sweden. In April 2019, she debuted with the book Osebol, a lyrical account based upon interviews with the residents of her home village. Osebol has been translated into English, Norwegian, Dutch, and Spanish. It has received the 2019 August Prize for best fictional book, the Publicistklubben Prize Guldpennan 2019, the Studieförbundet Vuxenskolans författarpris 2019, Borås Tidning's Debutant Prize 2020, Göran Palm-stipendiet 2021 as well as the Warwick Prize for Women in Translation 2022 and a shortlist placement for the British Academy Book Prize for Global Cultural Understanding 2022. Marit Kapla's latest book, Kärlek På Svenska (Love in Swedish) was published in the fall of 2022 and was shortlisted for the European Union Prize for Literature 2023. It is based on interviews with people all over Sweden about love and is written in the same lyrical style as Osebol. The interviews were made by documentary filmmaker Staffan Julén for his film with the same title.