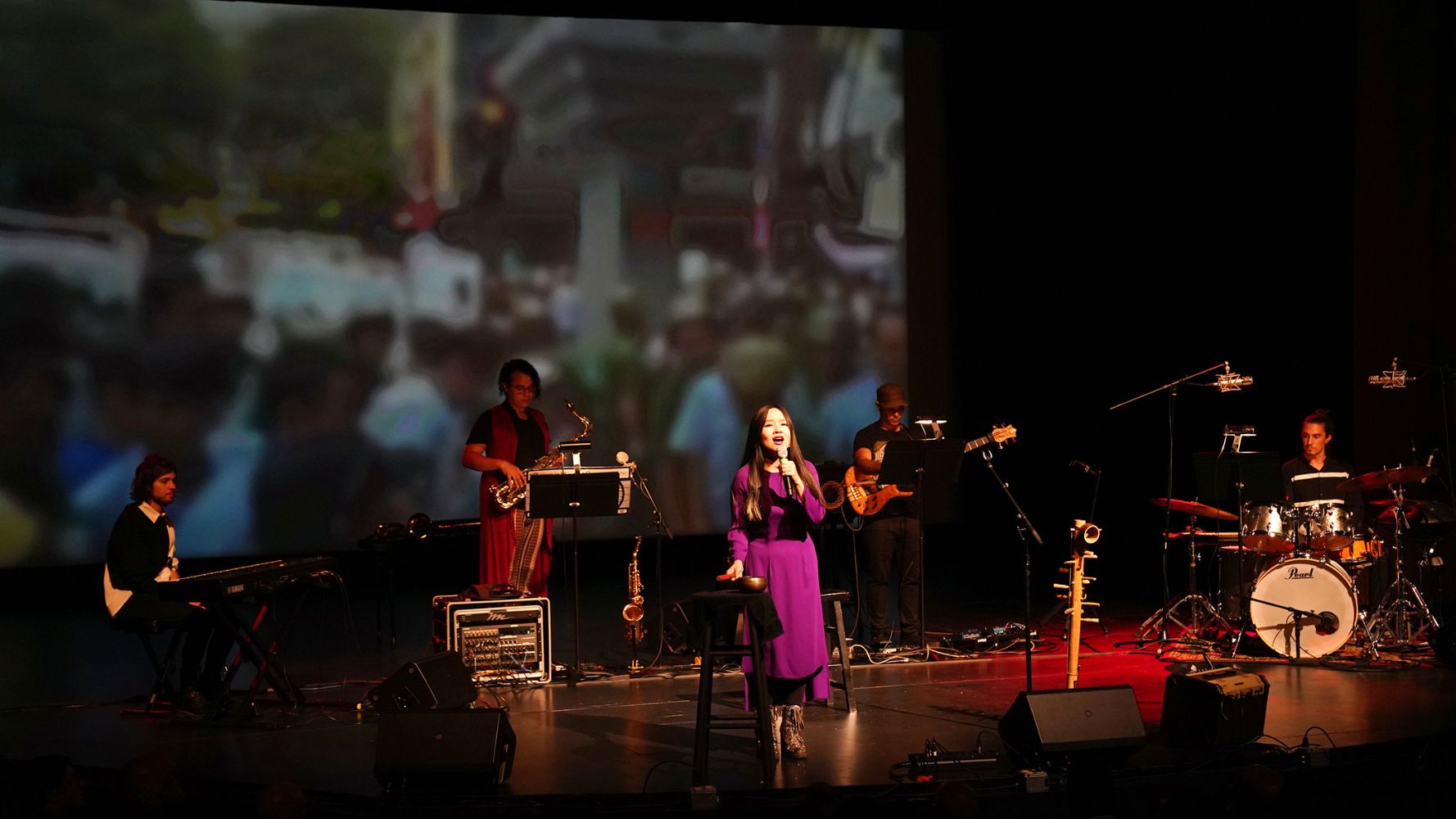 City of Asylum artist-in-residence Mai Khôi presents a concert of brand-new music composed in collaboration with Pittsburgh-based pianist Mark Micchelli. 
Khôi founded Mai Khôi and the Dissidents in Vietnam in 2017 as a vehicle to perform her genre-busting songs protesting government censorship and police violence. The band performed secretly at underground shows in Hanoi until threats from the Vietnamese government forced the band to change their name, then ultimately dissolve. Following Khôi's exile to the United States, she reformed the band with local Pittsburgh musicians while continuing the group's radical mission. 
The American iteration of Mai Khôi and the Dissidents is an eclectic jazz-pop quintet that's as likely to launch into a noisy protest song or collective improvisation as a lullaby or a love ballad. They have also toured Khôi's multimedia stage show Bad Activist at high-profile venues in Pittsburgh, New York, and Las Vegas.
Featured Musicians:
Mai Khôi: vocals
Mark Micchelli: piano and keyboard
Alec Zander Redd: saxophones
Eli Namay: bass
PJ Roduta: drums
—
About Your Visit:
Remember you can dine at the in-house restaurant 40 North before, during, or after the show. Please visit Open Table or call 412-435-1111 to make a reservation.