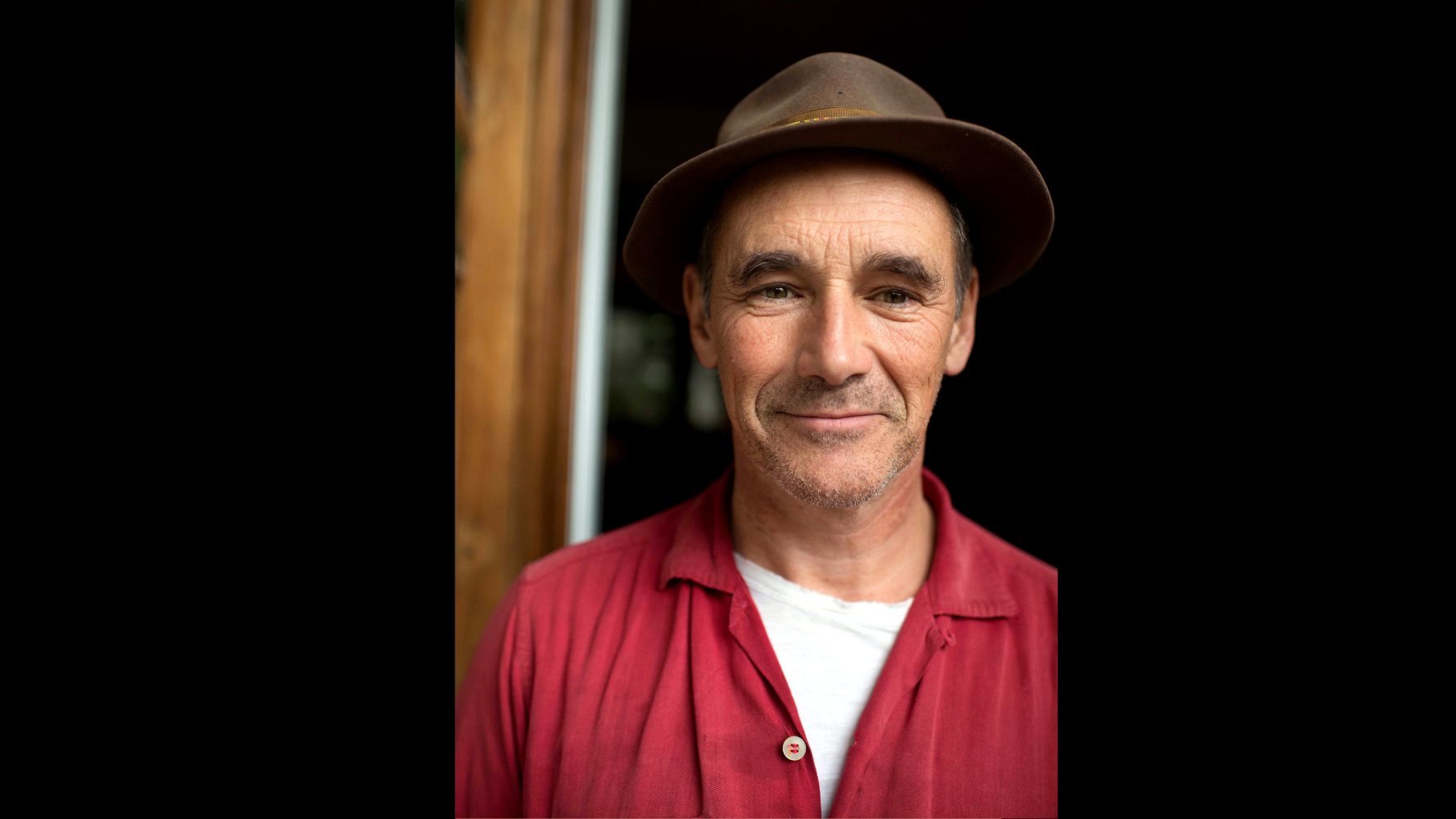 In-person tickets for this program are SOLD OUT. You can still join us online.
Mark Rylance is one of the most decorated stage and screen actors in the world, and a favorite of City of Asylum cofounders Henry Reese and Diane Samuels. Mark visits the Alphabet City stage to read selections from City of Asylum writers-in-residence Osama Alomar, Horacio Castellanos Moya, Tuhin Das, Jorge Olivera Castillo, Anouar Rahmani, RaMa, and Huang Xiang—along with one of Rylance's favorite poets Robert Bly.
This is an incredibly special and unique afternoon, just for the City of Asylum community, and we hope you'll join us.
Widely regarded as the greatest stage actor of his generation, Mark Rylance has enjoyed an esteemed career on stage and on screen, and won the Academy Award for Best Supporting Actor and the BAFTA Award for Best Supporting Actor for his role in Steven Spielberg's Bridge of Spies (2015). He is also the winner of 2 Olivier Awards and 3 Tony Awards, as well as a BAFTA for his role in The Government Inspector. Rylance was the first artistic director of Shakespeare's Globe in London, from 1995 to 2005. Throughout his career, he has acted in more than 50 productions by Shakespeare and his contemporaries. His film and television appearances also include Prospero's Books (1991), Angels and Insects (1995), Institute Benjamenta (1996), Intimacy (2001), the role of Thomas Cromwell in Wolf Hall, and Steven Spielberg's The BFG (2016). In 2017 Rylance was knighted for services to the Theatre.
About your visit:
Remember you can dine at the in-house restaurant 40 North before or after the show. Please visit Open Table or call 412-435-1111 to make a reservation.