With the health, well-being, and comfort of all as our top priorities, City of Asylum requires that our staff, artists, and all those attending an event be fully vaccinated. Please click here to learn more about our Covid 19 policies. 
Maud Newton's ancestors have vexed and fascinated her since she was a girl. Her mother's father, who came of age in Texas during the Great Depression, was said to have married thirteen times and been shot by one of his wives. Her mother's grandfather killed a man with a hay hook and died in an institution. An ancestor was accused of being a witch in Puritan-era Massachusetts. In her debut book, Ancestor Trouble, Newton uses genealogy—a once-niche hobby that has grown into a multi-billion-dollar industry—to expose the secrets and contradictions of her own family and to argue for the transformational possibilities of reclaiming and reckoning with our ancestors. 
In conversation with Geeta Kothari.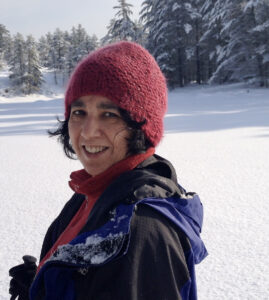 Geeta Kothari is a senior editor of the Kenyon Review. Her essay "If You Are What You Eat, Then What Am I?" is widely taught in universities and has been reprinted in several anthologies, including in Best American Essays. She is the editor of Did My Mama Like to Dance?: and Other Stories about Mothers and Daughters and the author of I Brake for Moose and Other Stories. Currently, she is working on a memoir, an excerpt of which appeared in Off Assignment last year, and teaches writing at the University of Pittsburgh.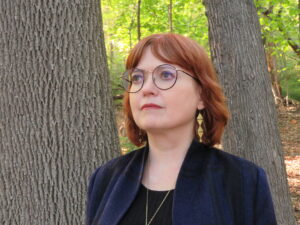 Maud Newton is a writer and critic whose work has appeared in The New York Times Magazine, Harper's, The New York Times Book Review, Oxford American, and more. She grew up in Miami, holds English and law degrees from the University of Florida, and currently lives in Queens. 
Order your own copy of Geeta's book here and Maud's book here.
About your visit:
The in-house restaurant 40 North  will be closed but a cash bar will be available.