Music, Poetry, and War: A History of Ukrainian Defiance
December 6, 2022 @ 7:00 pm

-

8:30 pm

EST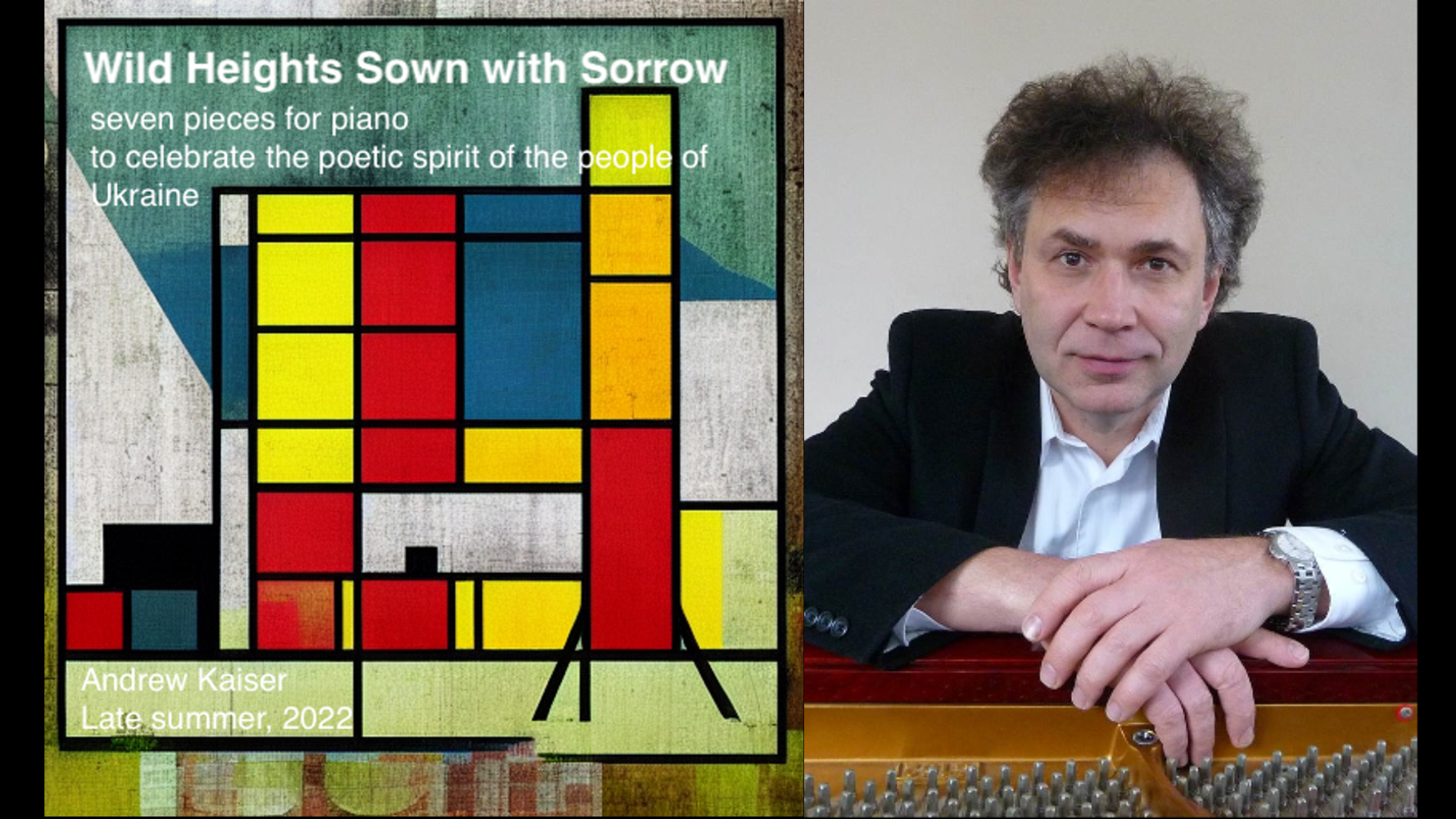 In the first concert of City of Asylum's Ukrainian Artist Series, pianist and musicologist Taras Filenko takes us on a musical and poetic journey through three significant periods of Ukrainian history, revealing the resilience of a culture that has suffered profound repression.
Taras and violinist Marta Krechkovsky perform pieces from the 19th century (when Ukraine was subjugated by Russia), Ukraine's short-lived independence in the early 20th century, and the present day—all accompanied by projected images of visual art. In addition, British/American composer Andrew Kaiser offers in a world premiere his Wild Heights Sown with Sorrow, a recently completed set of piano works inspired by the 1920s Ukrainian composer Pylyp Kozytsky and responding to the current war. Poetry recited in Ukrainian and English round out what promises to be a poignant and celebratory evening.
About the Series: 
In connection with City of Asylum's fellowship for Ukrainian writers displaced by war, our Ukrainian Artist Series celebrates the richness of Ukrainian history, language, and culture. Featuring authors, composers, musicians, poets, and more, the series aims to honor the resiliency of the Ukrainian people and amplify the remarkable work of Ukrainian artists.
About the Artists: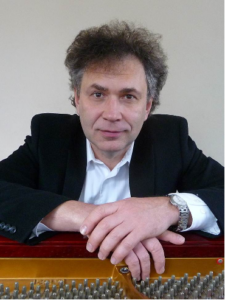 Taras Filenko is a noted scholar and performer of Ukrainian music. Having earned doctorate degrees in historic musicology (National Academy of Music in Kyiv) and ethnomusicology (University of Pittsburgh), Dr. Filenko went on to work in the fields of music history, ethnomusicology, and music performance. As a pianist, organist, and choir director, Taras has presented concerts throughout Europe and North America. Since February 2022—the war of Russian aggression against Ukraine—Taras has volunteered his talent for numerous lectures and concerts to raise funds for humanitarian relief for the Ukrainian people.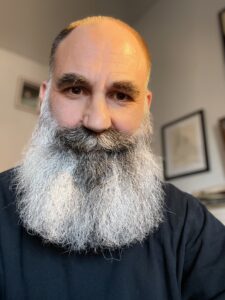 Andrew Kaiser is a composer and writer living in Pittsburgh. Recent work has been exhibited at the Carnegie Museum of Natural History and the Pompidou Center in Paris. His ballet AstroBallet was commissioned as part of UNESCO's celebrations to commemorate the 50th anniversary of manned space flight. Andrew also consulted with Squonk Opera for the UFO-inspired opera Astro-Rama, a multimedia piece that addresses the human urge to reach into space.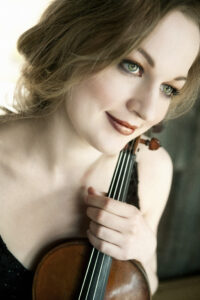 Ukrainian violinist Marta Krechkovsky joined the Pittsburgh Symphony Orchestra in 2014. An experienced performer of orchestral and chamber music, she has participated in numerous music festivals—the Pacific Music Festival, Verbier Festival, Miyazaki International Music Festival, and the World Orchestra for Peace, to name a few. Marta is also currently a violinist with the Grand Teton Music Festival and a member of the Clarion Quartet, a group formed by members of the Pittsburgh Symphony that specializes in Entartete Music ("degenerate music"). She began studying the violin at the age of six with her father and continued her studies at the Royal Conservatory of Music in Toronto, The Juilliard School, and the Manhattan School of Music.
—
About Your Visit:
The in-house restaurant 40 North will be closed, but a cash bar will be available.
Want to follow news about the Exiled Writer and Artist Residency Program at City of Asylum? Sign up for our email list to receive news updates, information about our upcoming programs, and more!