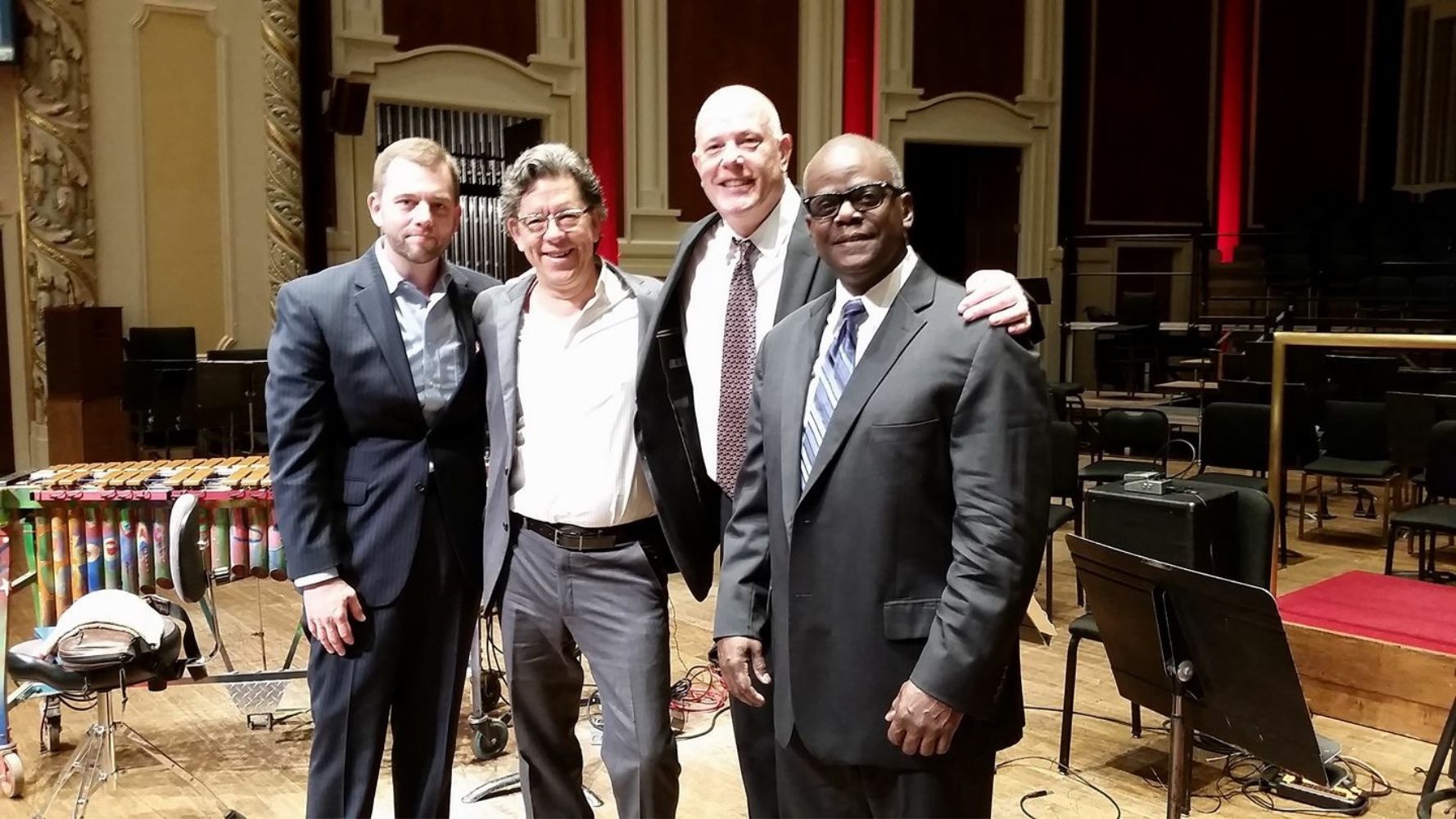 With the health, well-being, and comfort of all as our top priorities, City of Asylum requires that our staff, artists, and all those attending an event be fully vaccinated. Please click here to learn more about our Covid 19 policies. 
The Concord Jazz Quartet returns to Alphabet City with a whole new program of music. Often in jazz, it's the players who get most of the attention, but in this concert, the Concord Quartet  highlights the unique masters who created the songs loved by musicians and fans alike. Join us as the Concord Quartet honors and puts their own spin on everything from BeBop tunes and Third Stream songs to rarely played '60s gems and music from today.
Featured musicians:
Andy Reamer: vibraphone
Eric Susoeff: guitar
Jeff Grubbs: bass
Thomas Wendt: drums
About your visit:
Remember you can dine at the in-house restaurant 40 North before, during, or after the show. Please visit Open Table or call 412-435-111 to make a reservation.