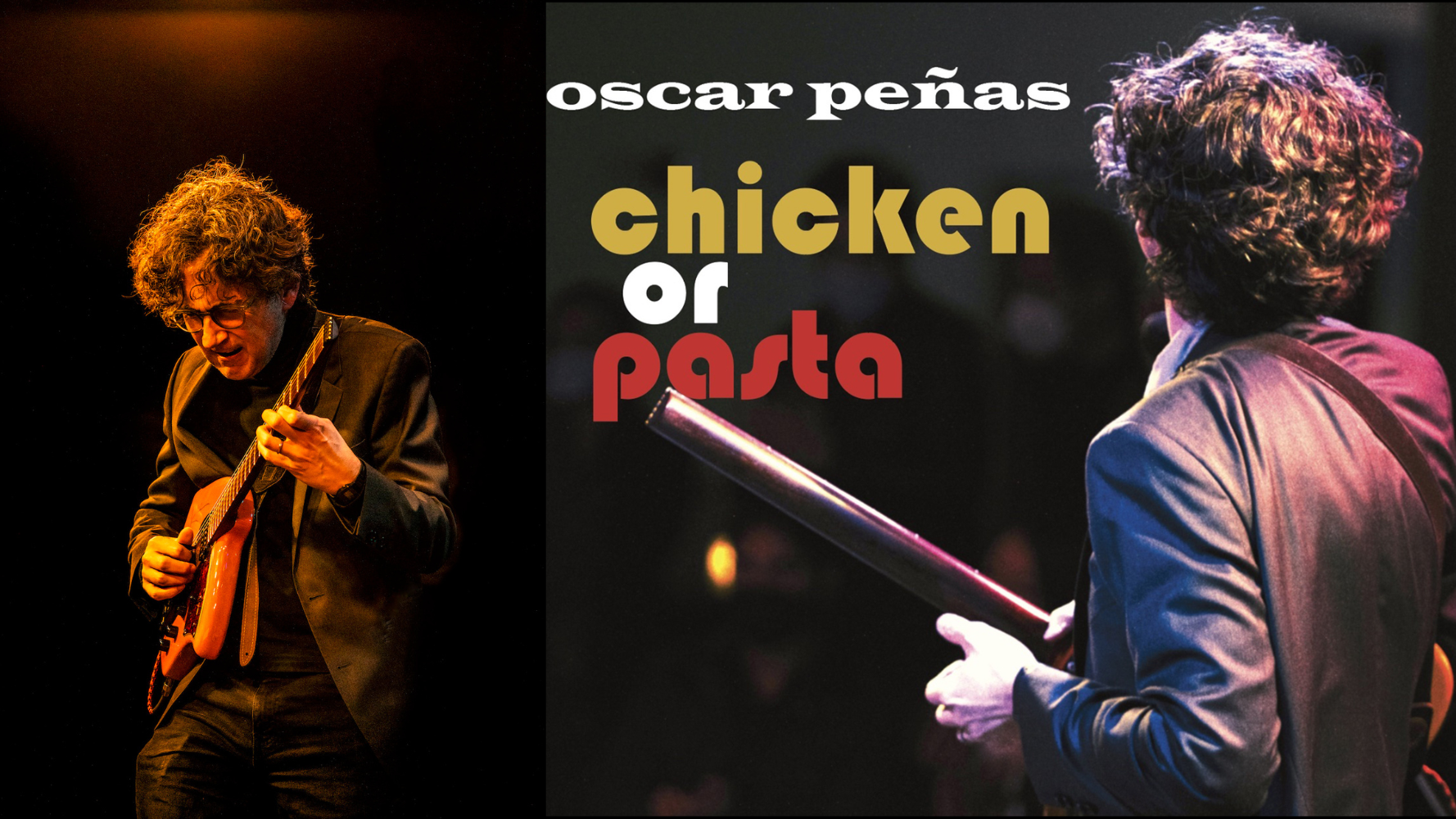 In this concert we welcome Oscar Peñas and his quartet as they share Oscar's new album, Chicken or Pasta. This is Oscar's sixth self-produced album as a leader and features Sara Caswell, Motohito Fukushima, and Richie Barshay, as well as special guests Mike Stern and Greg Leisz. This quartet's live performances are truly something special—the interaction between the band is effortless. Oscar's compositions and intricate melodies tell a story, and clever musical experimentation is the essence of his style. His diverse use of different genres to express ideas creates extraordinary musical experiences when performing with his band.
Featured Musicians:
Oscar Peñas: guitar 
Sara Caswell: violin
Moto Fukushima: electric bass
Richie Barshay: drums
About the Artist:
Oscar Peñas is a guitarist, composer, and bandleader native to Barcelona, Spain. He started taking guitar lessons at eight and got acquainted with jazz at 17. At twenty-four, he moved to Boston, where he graduated from Berklee College of Music in 1999, followed by the New England Conservatory of Music in 2007. Since then, he has lived in New York City. Oscar's innovative compositions, which began with classical studies and later progressed to jazz, have won press and audiences' attention in the United States, attracting a wide variety of fans through his unique combination of different grooves with American jazz. Oscar does not try to adhere to a single signature style, sharing his five recordings with renowned American jazz masters such as Gil Goldstein, Paquito D'Rivera, Esperanza Spalding, and Ron Carter, a singularity in writing for non-traditional instrumentation in jazz. Oscar has showcased his work at exciting venues such as the Kennedy Center, BAM Next Wave Festival, and Strathmore, to mention a few. Oscar's latest album, Almadraba (2022), features legendary bassist Ron Carter and is Peñas' first arranged jazz-classical suite for a jazz and string quartet. 
About Your Visit: 
Remember you can dine at the in-house restaurant 40 North before, during, or after the show. Please visit Open Table or call 412-435-1111 to make a reservation.