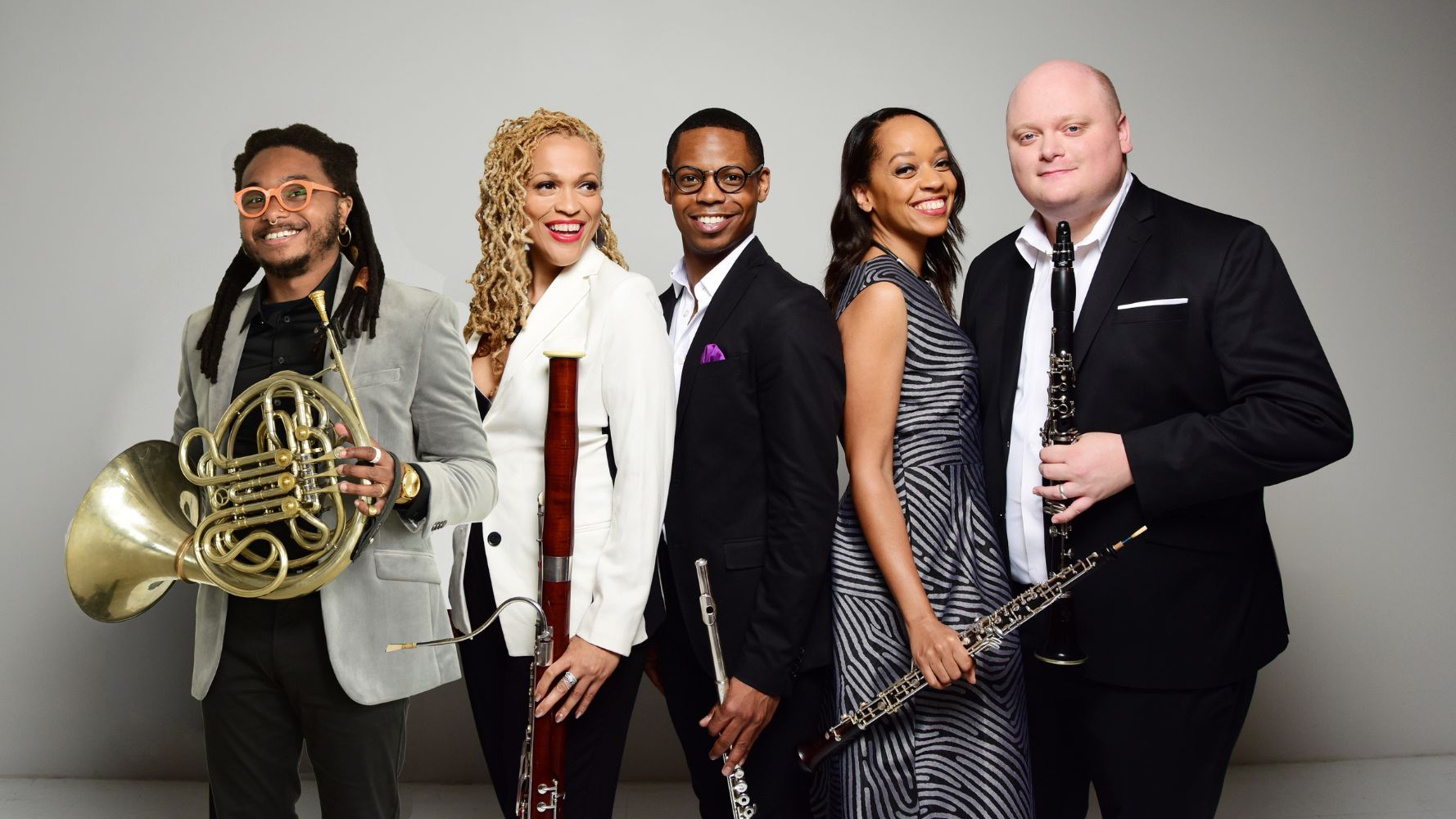 The dynamic and twice Grammy nominated Imani Winds have led a revolution and evolution of the wind quintet through their dynamic playing, dedication to new works from composers of color, imaginative collaborations, and programming concerts that speak to contemporary social justice issues. 
Imani Winds joins us to close LitFest 2022 by performing an all new lineup of works inspired by and interweaving dynamic pieces of poetry. 
Program:
"The Light is the Same," by Indian American composer Reena Esmail drawing on poems from renowned Persian poet and 13th century sage,

Rumi

"Sometimes," by the political composer Fred Rzewski. Inspired by and including the writings of historian John Hope Franklin and the poetry of

Langston Hughes

 

"Cane," by pianist/composer Jason Moran that chronicles the story of a well-documented matriarch of Moran's from slavery to freedom 
The evening features readings of Rumi poetry from Haleh Liza Gafori, translator, vocalist, and poet whose translations of Rumi were released in March 2022 in her collection Gold from New York Review Books and readings of Langston Hughes poetry from Ervin Dyer, news journalist, storyteller, and professor of Africana Studies at The University of Pittsburgh. 
City of Asylum has always been a venue where genres come together and collaborate, so this chamber concert that translates poetry into melody feels like the perfect way to close LitFest 2022. We hope you'll join us for a dazzling evening. 
Presented in partnership with Chamber Music Pittsburgh 

This program is part of the Pittsburgh International Literary Festival (LitFest '22). Learn more about the LitFest lineup.
About your visit:
Remember you can dine at the in-house restaurant 40 North before, during, or after the show. Please visit Open Table or call 412-435-1111 to make a reservation.