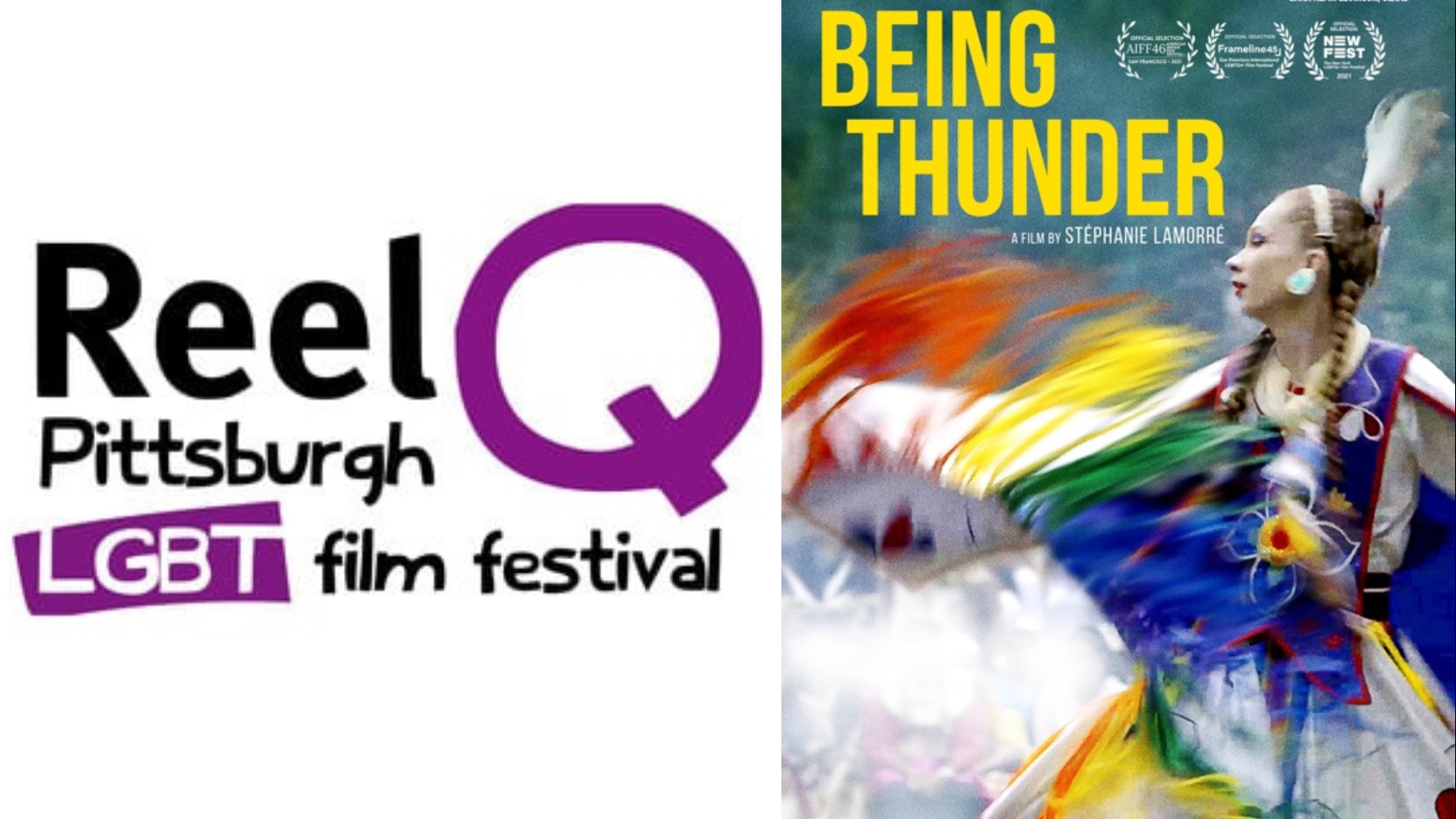 Reel Stories is a free monthly film series dedicated to showcasing international queer cinema presented in partnership with Reel Q, Pittsburgh's LGBTQ+ Film Festival. Starting in 1985, Reel Q's mission is to increase the availability and accessibility of queer film in Pittsburgh and its surrounding region, highlighting the diverse experiences of our worldwide community. Reel Q is one of the oldest LGBTQ+ film festivals in the world.
April's screening presents Being Thunder. Directed by Stéphanie Lamorré, the documentary centers on Sherenté, a Two Spirit Genderqueer teenager from Rhode Island's Narragansett tribe, and their "controversial" performances in dance competitions at annual regional powwows of New England tribess—"controversial" of course being the label applied to those who are true to themselves. Wearing female fancy shawl regalia, Sherenté dances with joy and beauty—there is no formal rule which prohibits Two Spirit Genderqueer people from competing in a category different from their birth gender. Behind the scenes, however, tribal leaders manipulate Sherenté's scores or disqualify them outright, preventing Sherenté from even being judged. Blindsided by the ongoing dishonesty and deception fueled by others' beliefs in traditional binary gender roles, Sherenté continues to perform in spite of it all. Sherenté's enduring courage and self-respect are met with an outpouring of support from family, powwow attendees, and fellow competitors. Being Thunder is a moving account of joy and self-love as an act of resilience, and dance not only as an expression of identity, but of fearlessness. 
There will be a live Q&A with the producer, Mae Gammino after the film.
About Your Visit:
This film screening is preceded by a cocktail hour beginning at 6pm (featuring a special themed drink) upstairs at our in-house bar and restaurant, 40 North.
Remember you can dine at the in-house restaurant before, during, or after the show. Please visit Open Table or call 412-435-1111 to make a reservation.