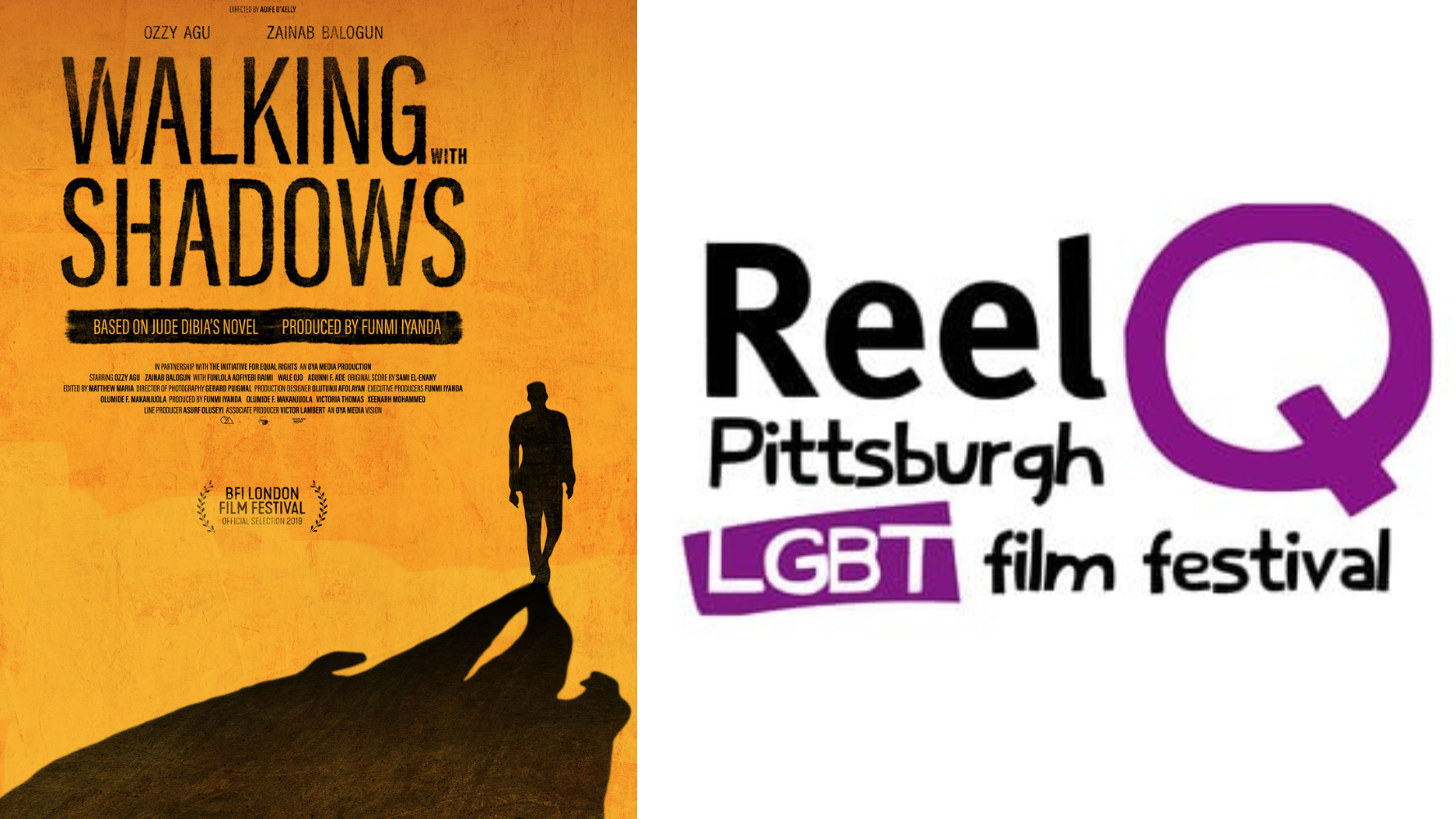 Reel Stories is a free monthly film series dedicated to showcasing international queer cinema presented in partnership with Reel Q, Pittsburgh's LGBTQ+ Film Festival. Starting in 1985, Reel Q's mission is to increase the availability and accessibility of queer film in Pittsburgh and its surrounding region, highlighting the diverse experiences of our worldwide community. Reel Q is one of the oldest LGBTQ+ film festivals in the world.
June's screening (Happy Pride Month!) presents Walking With Shadows, a 2019 drama directed by Aoife O'Kelly which stars Ozzy Agu and Zainab Balogun. In Lagos, Nigeria, Ebele Njoko has been running all his life. A search for acceptance and love from his family has led him to recreate himself as Adrian Njoko: respected father, husband, and brother. But it seems his new identity was not built to last. Adrian's past and secrets catch up with him suddenly and all at once, and soon the world he has built for himself begins to crumble as he frantically tries to control the persistent ripple effect of a revelation. Walking With Shadows is adapted from Jude Dibia's 2005 book of the same title, which was awarded Sweden's Natur och Kultur Prize.
About Your Visit: 
This film screening is preceded by a cocktail hour beginning at 6pm (featuring a special themed drink) upstairs at our in-house bar and restaurant, 40 North.
Remember you can dine at the in-house restaurant 40 North before or after the show. Please visit Open Table or call 412-435-1111 to make a reservation.