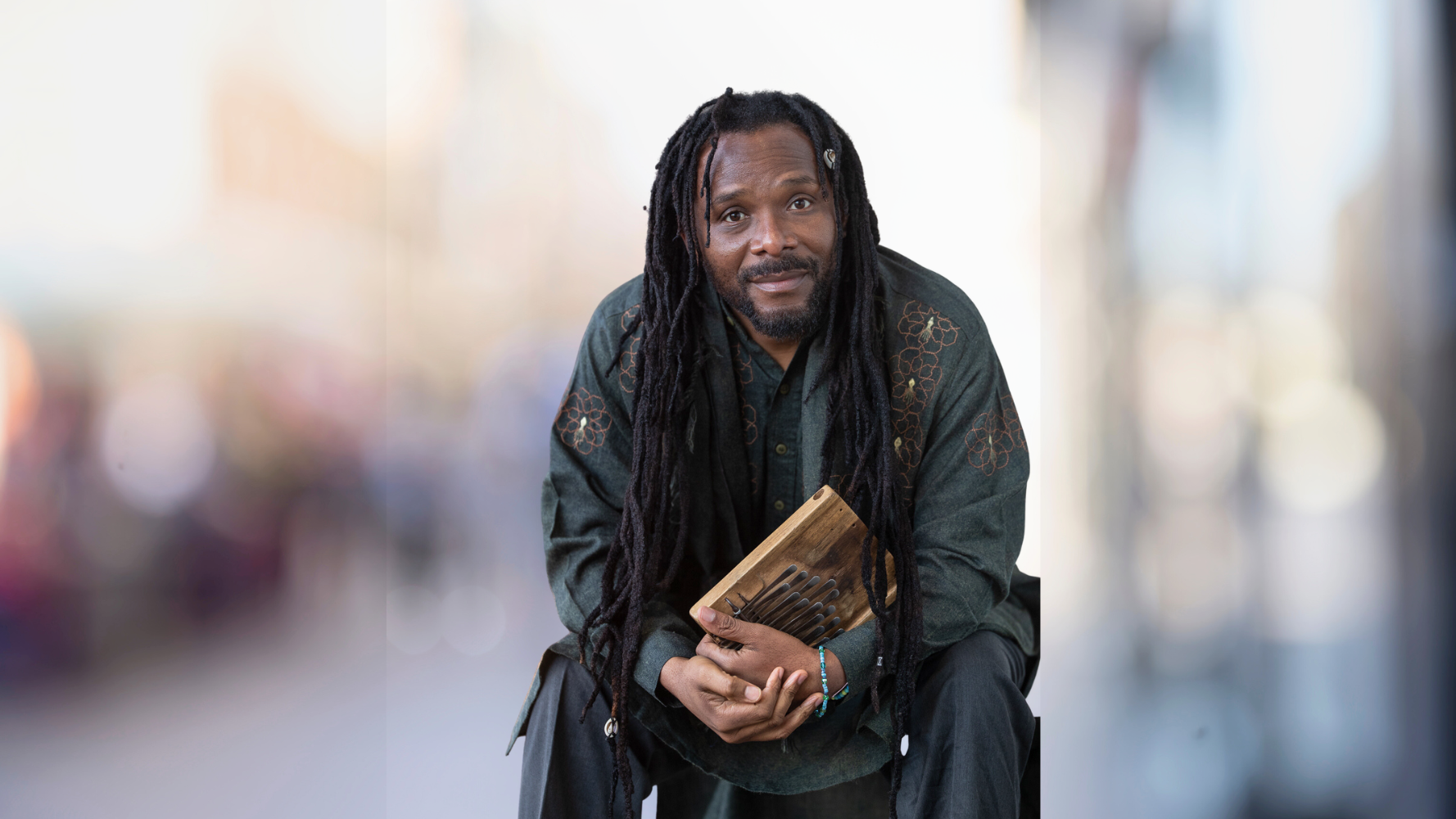 Mathew Tembo returns this fall as part of his U.S. tour! Themed "Reggae-Afro," this tour is aimed at highlighting the impact that reggae has had on his Afropop style from Zambia. While giving a presentation once at the Rhythmic Conservatory in Copenhagen, Denmark, a professor from the conservatory asked Mathew why he played reggae and not African music when he was from Africa. The experience brought to life a whole new world of musical possibilities for Mathew. He began a self-taught exploration of traditional Zambian/African instruments such as the silimba (a homemade marimba), which he made himself, kalimba (mbira/thumb piano), and kalumbu (a one-stringed instrument), and has incorporated these instruments into his original compositions. Mathew sings mostly in Chinsenga (language of Nsenga people) and Chichewa (music of the Chewa people) and weaves syncopation, repetition, polyrhythm and call-and-response into his music creating an enjoyable yet powerful style he calls Chachacha (redemption songs). In this concert, Mathew expands upon the shared origins of reggae and Zambian style Afropop, inviting us into the world he has discovered through his own explorations.
About the Artist:
Mathew Tembo (he/him) is an award-winning Afro-Pop musician hailing from Zambia in Southern Africa. He is an important ambassador of Zambian music culture both in Zambia and abroad, and has toured and recorded all over the world. Originally a reggae singer only, he began playing Afro-Pop when he had an eye-opening experience while touring Europe in 2004. He was awarded best Afro-fusion for the song "Nandunge" from the album, Anthem, his first album to feature Zambian traditional instruments, at the 2008 Born and Bred Awards in Zambia. He studied Music Education at Evelyn Hone College of Applied Arts and Commerce in Zambia and later received his Bachelors in Primary Education, specializing in music, at the University of Zambia. Mathew then went on to study for his master's in World Music Performance at the renowned School of Music at Northern Illinois University, DeKalb, IL where he graduated in May 2013. Mathew has headlined a number of festivals and has shared stages with big acts such as the legendary Oliver Mtukuzi of Zimbabwe, Mulatu Astatke and Mohammed Ahmed both of Ethiopia, Stephen Marley, Third World, and Dr. Kenneth Kaunda, the first president of Zambia. 
About Your Visit: 
Remember you can dine at the in-house restaurant 40 North before, during, or after the show. Please visit Open Table or call 412-435-1111 to make a reservation.