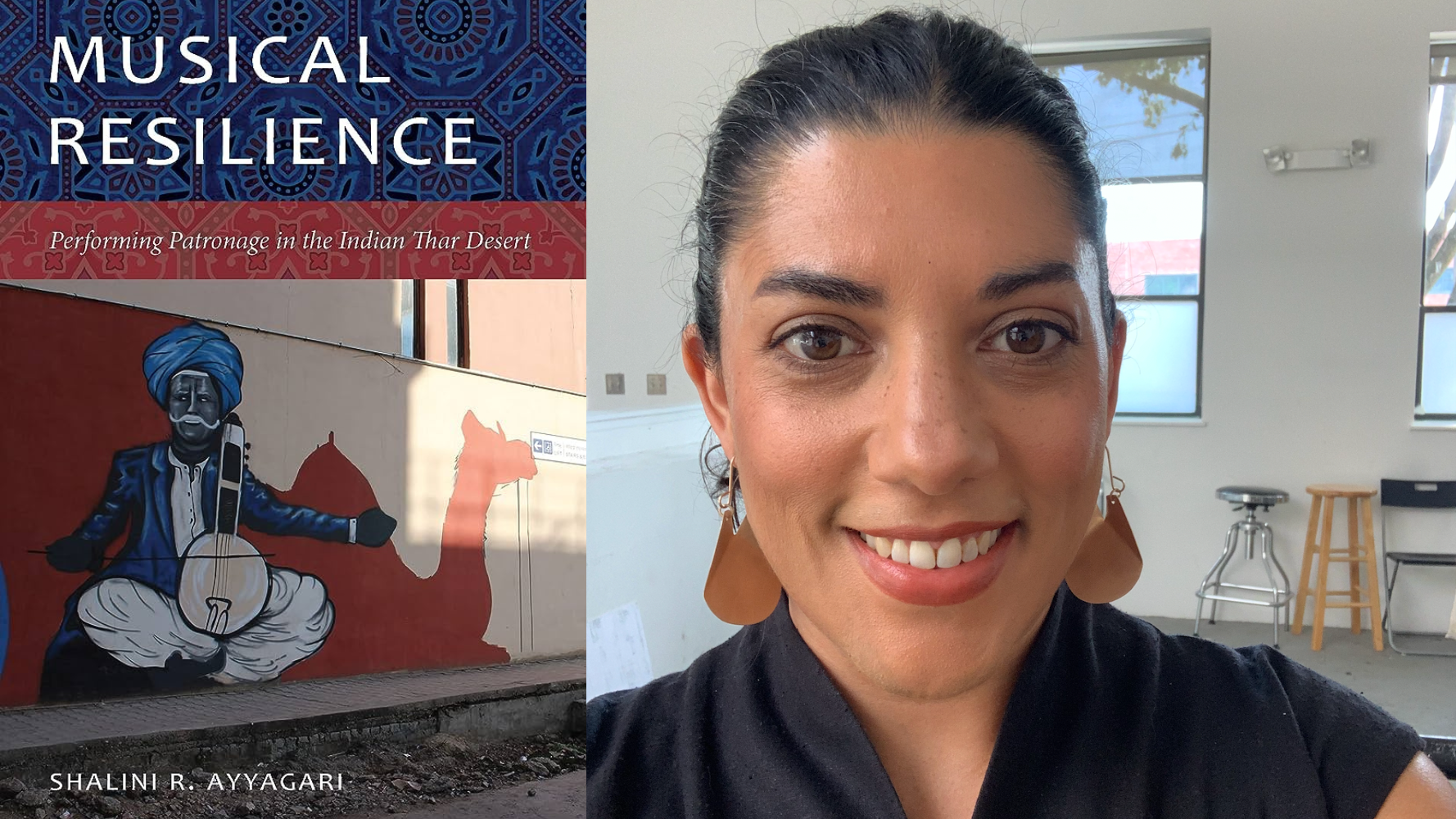 This program presents a combination reading and musical performance with author and ethnomusicologist, Shalini R. Ayyagari. In Shalani's book, Musical Resilience: Performing Patronage in the Indian Thar Desert, she shows how professional low-caste musicians from the Thar Desert borderland of Rajasthan, India have skillfully reinvented their cultural and economic value in postcolonial India. Before India's independence in 1947, the Manganiyar community of hereditary musicians were tied to traditional patrons over centuries and through hereditary ties. In postcolonial India, traditional patronage relations faded due to new political conditions, technological shifts, and cultural change. Ayyagari's book is based on two decades of ethnographic research in India, which functions as a sociocultural history and musical ethnography of the Manganiyar resilience. It explores and documents how that resilience has allowed Manganiyar musicians to sustain and enliven their cultural significance even after the fading of the traditional patronage system that has shaped their livelihood for centuries.
Joining Shalini are four Manganiyar musicians, including Manjoor Khan Manganiyar, a dholak (double-headed hand drum) player. He is accompanied by a kamaicha (bowed lute) player, a harmonium (reeded keyboard instrument) player, and a vocalist.
You can purchase your own copy of Shalini's book, Musical Resilience: Performing Patronage in the Indian Thar Desert, at City of Asylum Bookstore.
About the Author:
Shalini R. Ayyagari (she/her) is an ethnomusicologist who works across the fields of music in cultural contexts, musicians' livelihoods, South Asian studies, and critical ethnography. Her research to date has been motivated by a deep interest in understanding how hereditary professional musicians in South Asia continue to make a relevant living through music as caste and livelihood despite postcolonial rearrangements of traditional patronage relationships, economic hardships, and the lure of more lucrative non-music professions. Shalini has spent significant time over the past twenty years living among the Manganiyar on the India-Pakistan border in the Thar Desert, and continues to work with the community and its musicians on various community-based projects in and outside of India. She currently teaches as an associate professor of music at the University of Pittsburgh.
About Your Visit: 
The in-house restaurant 40 North will be closed, but a cash wine bar will be available.