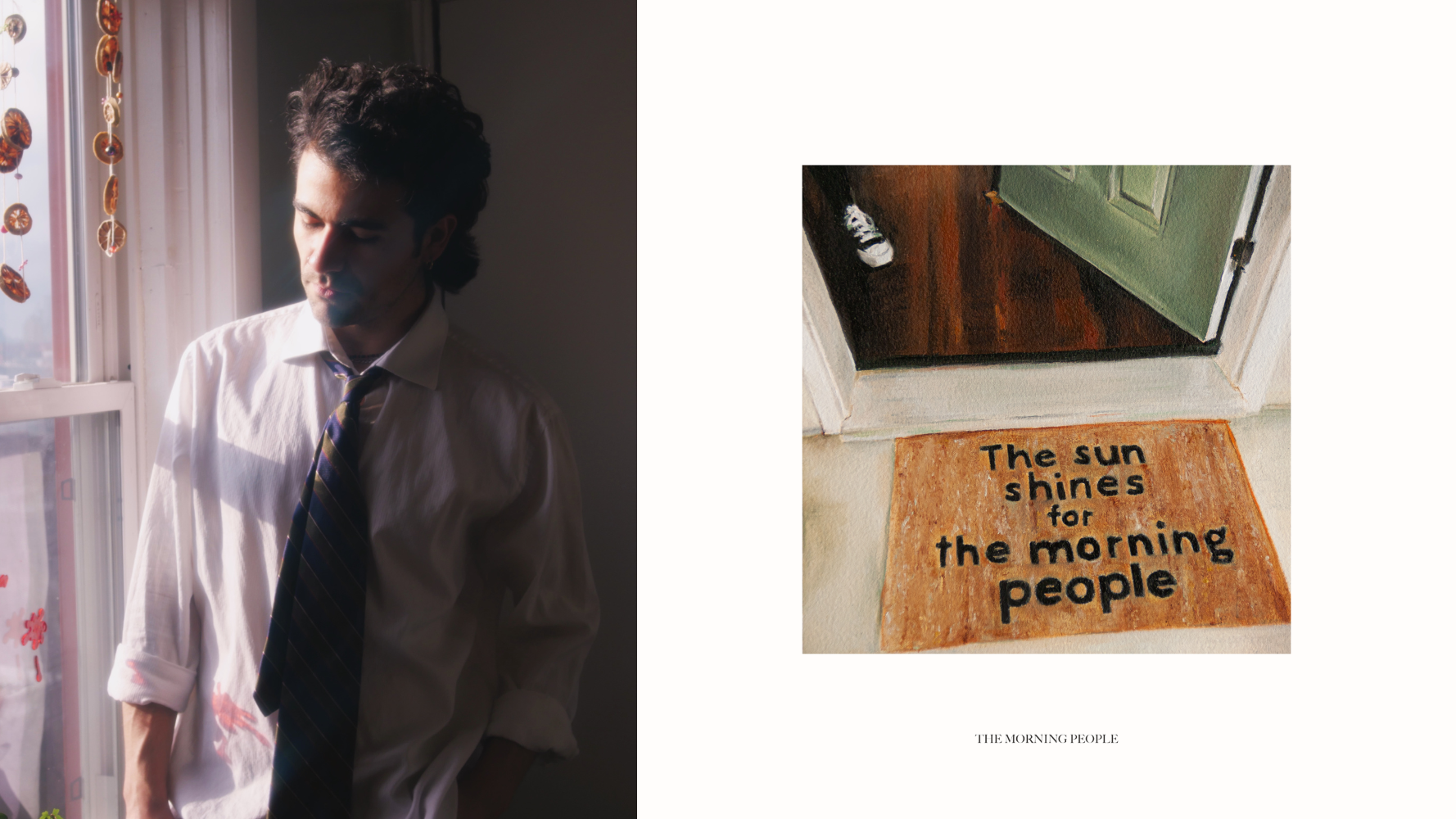 In this concert we welcome The Morning People, lead by guitarist and vocalist Marcel Cabrera, for a sneak preview of their upcoming album. With an enticing sound for alternative fans, The Morning People jump from grungy and distorted indie alternative rock, to inviting and intimate dream pop, citing artists like MGMT, The 1975, Tame Impala, and The Japanese House as influences (among many others). Their new album is set to release in spring of 2024, and will be accompanied by live sessions and official videos directed by the hand of Cachora Films's Pablo Celaya.  
Featured Musicians:
Marcel Cabrera: guitar, vocals
Ethan Zajac-Woodie: guitar, bass
About the Artist:
Marcel Cabrera (he/him) is a producer and multi-instrumentalist who spent his childhood in Northern Mexico. Marcel did not start writing and recording his own music until he began attending college in Arizona where he recorded two EP's under the name "Marshal Man." The Morning People began as a transitional project as he was relocating from the sunny Sonoran desert to southwest Pennsylvania where he is currently based.
About Your Visit: 
Remember you can dine at the in-house restaurant 40 North before, during, or after the show. Please visit Open Table or call 412-435-1111 to make a reservation.