Theresa Brown: Healing
April 18, 2022 @ 7:00 pm

-

8:30 pm

EDT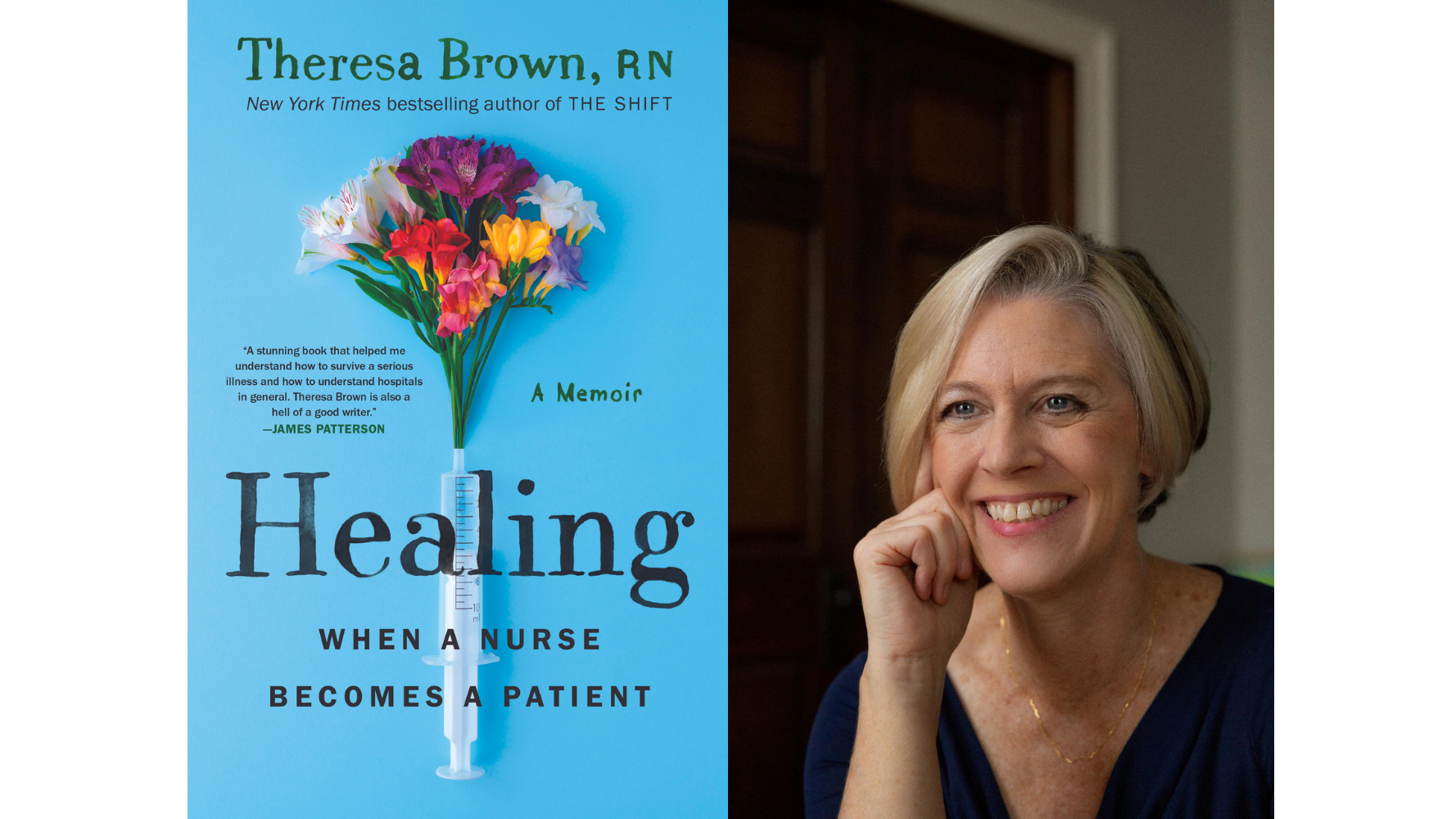 With the health, well-being, and comfort of all as our top priorities, City of Asylum requires that our staff, artists, and all those attending an event be fully vaccinated. Please click here to learn more about our Covid 19 policies. 
"As an oncology nurse, I thought I knew cancer—knew it. When I was diagnosed with breast cancer myself, I realized I knew nothing at all about being a cancer patient: how terrifying having cancer is, and how lonely," explains Theresa Brown, RN. 
In her new book Healing, Brown vividly chronicles her journey, from the mammogram appointment that would change her life to her diagnosis, treatment, and recovery. Despite years working as an oncology and hospice nurse, Brown is constantly surprised by the lack of compassion she experiences during her treatment. And she can't help reflecting on her time caring for patients. Did she treat them with the dignity and respect that she now craves? What could she have done to make other people's suffering even a little bit easier? 
Answering these questions and more, Brown does something few practitioners ever do in print: she reevaluates her own role in this problematic system. In conversation with Ken Segel. 

This program is presented in partnership with the Center for Bioethics and Health Law at the University of Pittsburgh.
Theresa Brown wrote about her nursing experiences in The Shift: One Nurse, Twelve Hours, Four Patients' Lives, which became a New York Times bestseller. Theresa is a frequent New York Times contributor, writing on subjects such as nurse to patient ratios, healthcare reform, bullying by physicians, and the importance of end-of-life care. Her writing has appeared in numerous publications and she's been a guest on MSNBC Live and NPR's Fresh Air. She is a frequent speaker at hospitals, nursing conferences, and universities where she lectures on issues related to nursing, health care, and end of life.
Ken Segel is a co-founding principal and Chief Executive Officer and Managing Director of Value Capture. In this role, he provides support to CEOs of healthcare organizations dedicated to eliminating injuries and improving quality. Prior to forming Value Capture, Mr. Segel served as the founding director of the Pittsburgh Regional Healthcare Initiative (PRHI) and the Senior Program Officer at the Jewish Healthcare Foundation of Pittsburgh .Earlier in his career, Mr. Segel served as an aide to the leadership of the U.S. House of Representatives, directed the overnight operations in the 1992 Clinton-Gore presidential campaign "War Room," and served as Policy Director and speechwriter for the Democratic Party. Ken is a member of City of Asylum's Board of Directors.
About your visit: 
Please note the in-house restaurant 40 North is closed on Monday and Tuesday evenings.
Want to follow news about the Exiled Writer and Artist Residency Program at City of Asylum? Sign up for our email list to receive news updates, information about our upcoming programs, and more!