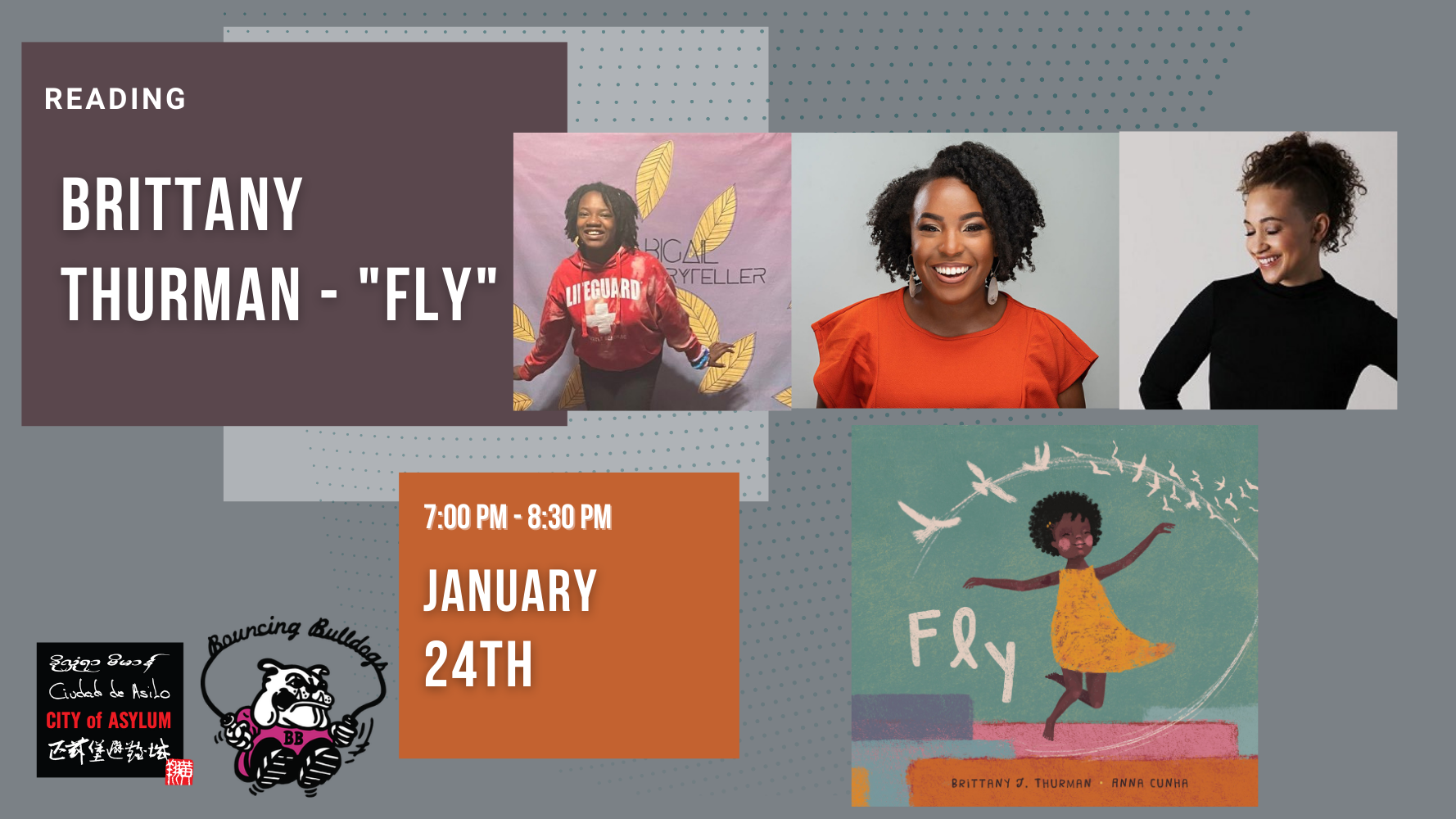 This is a virtual-only event streamed on  City of Asylum's virtual platform, City of Asylum @ Home.
Brittany Thurman writes stories for middle grade readers that soar with warmth and imagination. Brittany joins us live, virtually, to celebrate the launch of her new picture book Fly, released in January 2022. Brittany is joined in conversation by Abigail the Storyteller and members of the Bouncing Bulldogs double dutch team from Durham, NC. Moderated by author Daria Peeples. 
The art and story of Fly showcase a rich culture of representation and inclusion, and the power of community. It's a tale for middle grade readers as well as readers of all ages.
About Fly
Africa's grandmother was a double Dutch legend, and Africa knows she can become the same. Follow along on Africa's journey as she works to pull everything together to jump some winning moves and follow the passions instilled by her grandmother.
About the author
Brittany J. Thurman is the author of Fly, from Caitlyn Dlouhy Books. Brittany holds an MFA in Dramatic Writing from Carnegie Mellon University. Brittany's plays were produced in Aspen, Colorado, and on New York's City's Theatre Row. She is a former children's specialist and museum educator, where she advocated for early literacy, reading hundreds of stories to thousands of children across Pittsburgh. Brittany currently lives in her hometown of Louisville, Kentucky, where she holds tight to her elders, her roots, and her childhood home.