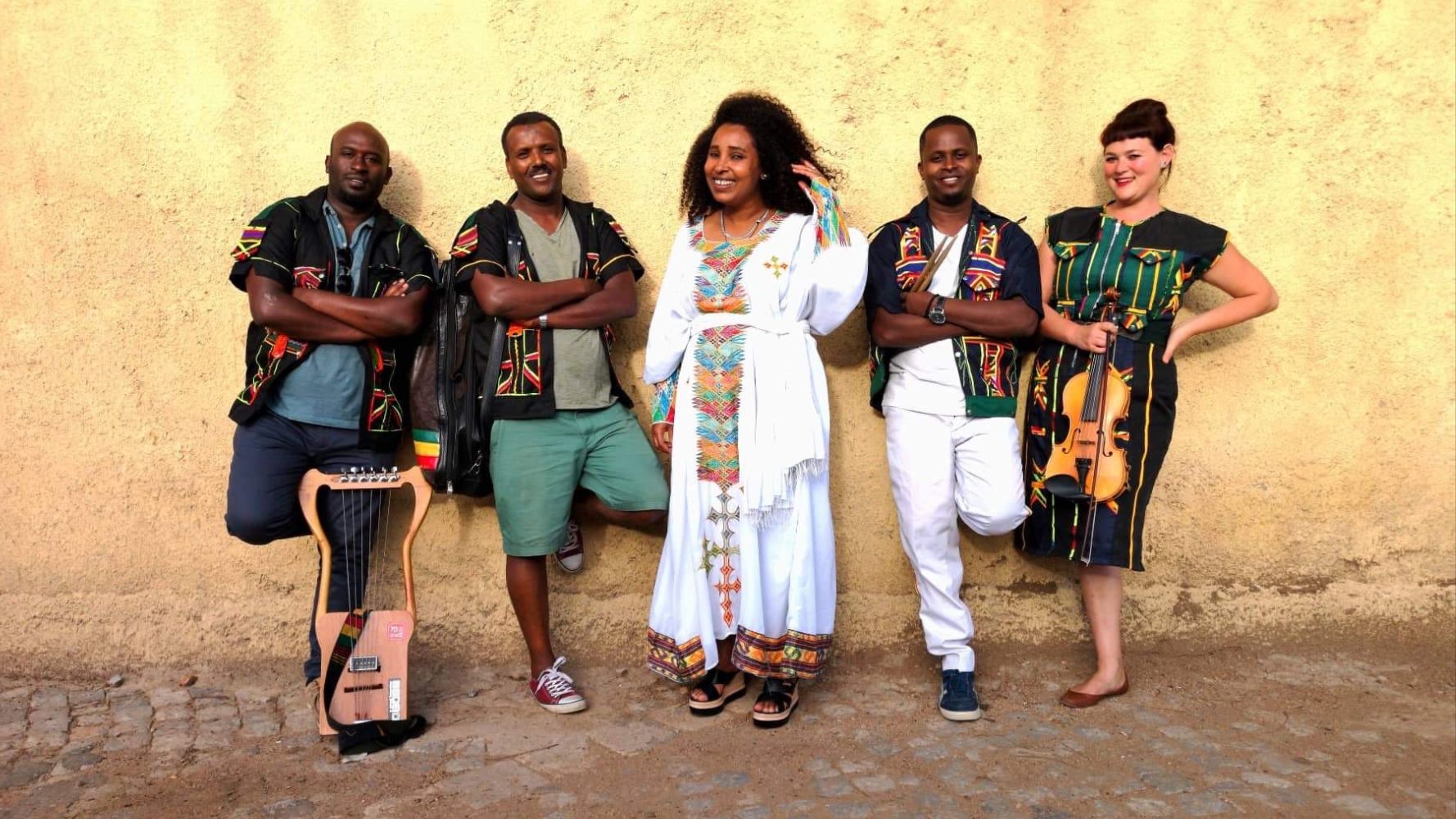 Alphabet City
40 W. North Avenue, Pittsburgh
In-person tickets for this program are SOLD OUT. You can still join us online.
With multiple European tours already under their belt, QWANQWA, an Ethiopian experimenta/traditional ensemble, embarks on their  debut US tour. The tour visits 23 states with performances including the Hyde Park Jazz Festival, Boston Global Music Festival, and the  North Carolina Folk Festival. Plus the City of Asylum stage. 
Founded in 2012, QWANQWA is a supergroup of musicians from the baddest ensembles of Addis Ababa, brought together by a shared passion for the power of Ethiopian music. Named for the Amharic word for "language," QWANQWA, is a project creating dialogues between cultures, promoting the idea of music as universal language.