In his English-language debut, Tuhin Das reveals the extraordinary in the ordinary.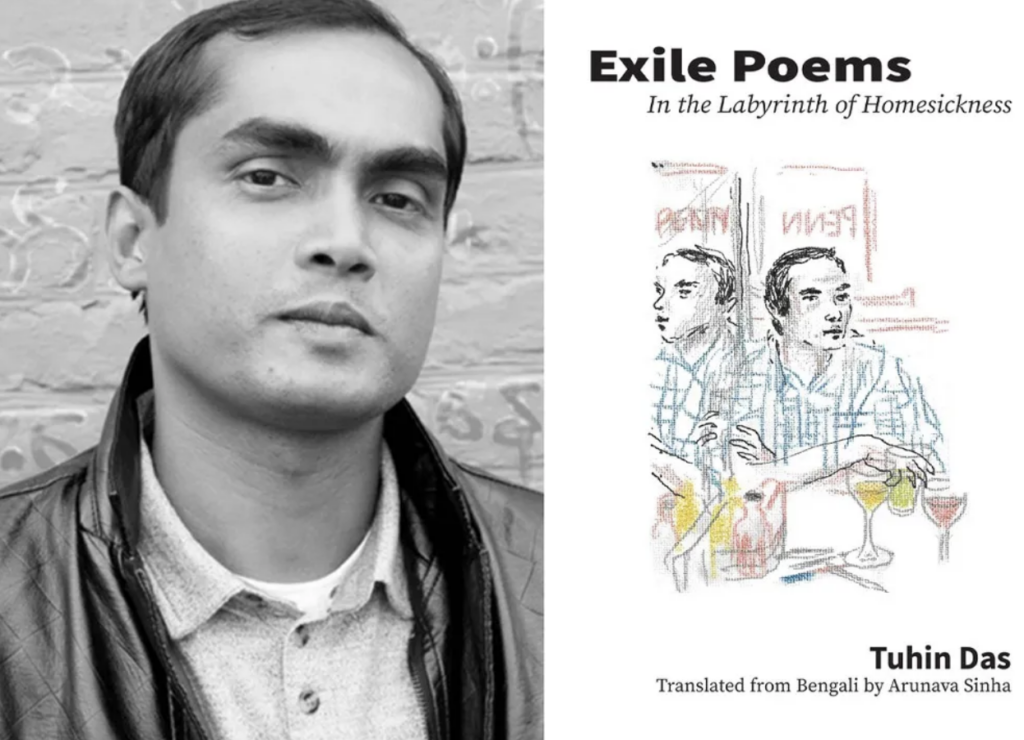 Religious intolerance. Racist indoctrination. Violence against anyone who dares to speak out. This was the life of injustice Tuhin Das fled in Bangladesh, and it's the backdrop upon which he's crafted his debut English-language collection Exile Poems: In the Labyrinth of Homesickness. Das portrays his journey into exile, revealing how he arrived in Pittsburgh alone, dedicated to maintaining his freedom of expression, and drawing attention to the inhumane events occurring in his home country.
Exile Poems, which has been translated by Arunava Sinha, provides a vivid insight into the reality of physical displacement and what Das calls "psychological exile." Weaving in themes of loneliness and humanity, Das shows us the unbelievably slow passage of time when forced to leave one's home, country, and family, unsure of when, or if, they'll ever return. In one early passage, he captures this delicate sense of time: "When the migratory birds / still return home in the evening / I don't know why I'm surprised. / Every journey ends in a return; / mine hasn't been born yet." What emerges is a sense of awe in the dailiness and ordinary — a reverence for justice and a hope for a better future.
It's a collection with a true sense of cohesion in form and feeling. Every poem is untitled, but bound by experience, creating a reflection of the complex emotions that come with exile: loneliness, grief, desire, and at times, a sense of guilt for leaving his family behind. While attempting to restart a life that was abruptly put on pause, he writes about the birds, the people of Pittsburgh, and a city that is vastly different from the one he used to call home.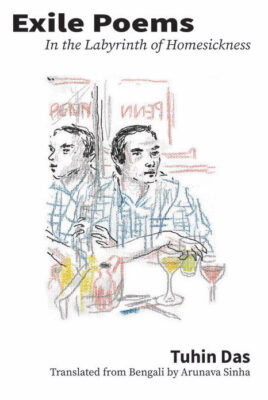 Das describes the love he feels for his family, the citizens of Bangladesh, and strangers he meets on the street. This feeling is juxtaposed with clips of stark violence, featuring bombings, fires, abductions, and death. We see this clearly when Das describes a fellow asylum seeker who works as a butcher in the grocery store. He writes, "Make some time one of these days, I told him / for us to go watch a movie. / He wanted to know / whether the film would include bloodshed. / Apparently he breaks into sobs when he sees blood / and yet, to earn a living now, / he has to slice meat." Even at the grocery store or the movies, Das's speaker is never far from the reality of exile, forced to constantly confront trauma while attempting to find a new normal in a new country.
At times, Das uses very plain diction, evoking emotions representative of daily life. He examines every aspect of his exile, writing about his dreams, memories, missing home, and his family. Yet, his experience gives a new perspective. What if being a poet meant you were also a criminal? What if freedom meant never seeing your mother again?
Again and again, what amazes in this collection is Das's ability to expose the ordinary as something extraordinary, and vice versa. He wakes up to the bird chirping, goes on walks by the river, has a drink at the bar, yet is always carrying the violence of the past and his longing for home.
The book launch for Exile Poems: In the Labyrinth of Homesickness will be held at Carnegie Library Lecture Hall on May 18th. Register to attend in person.