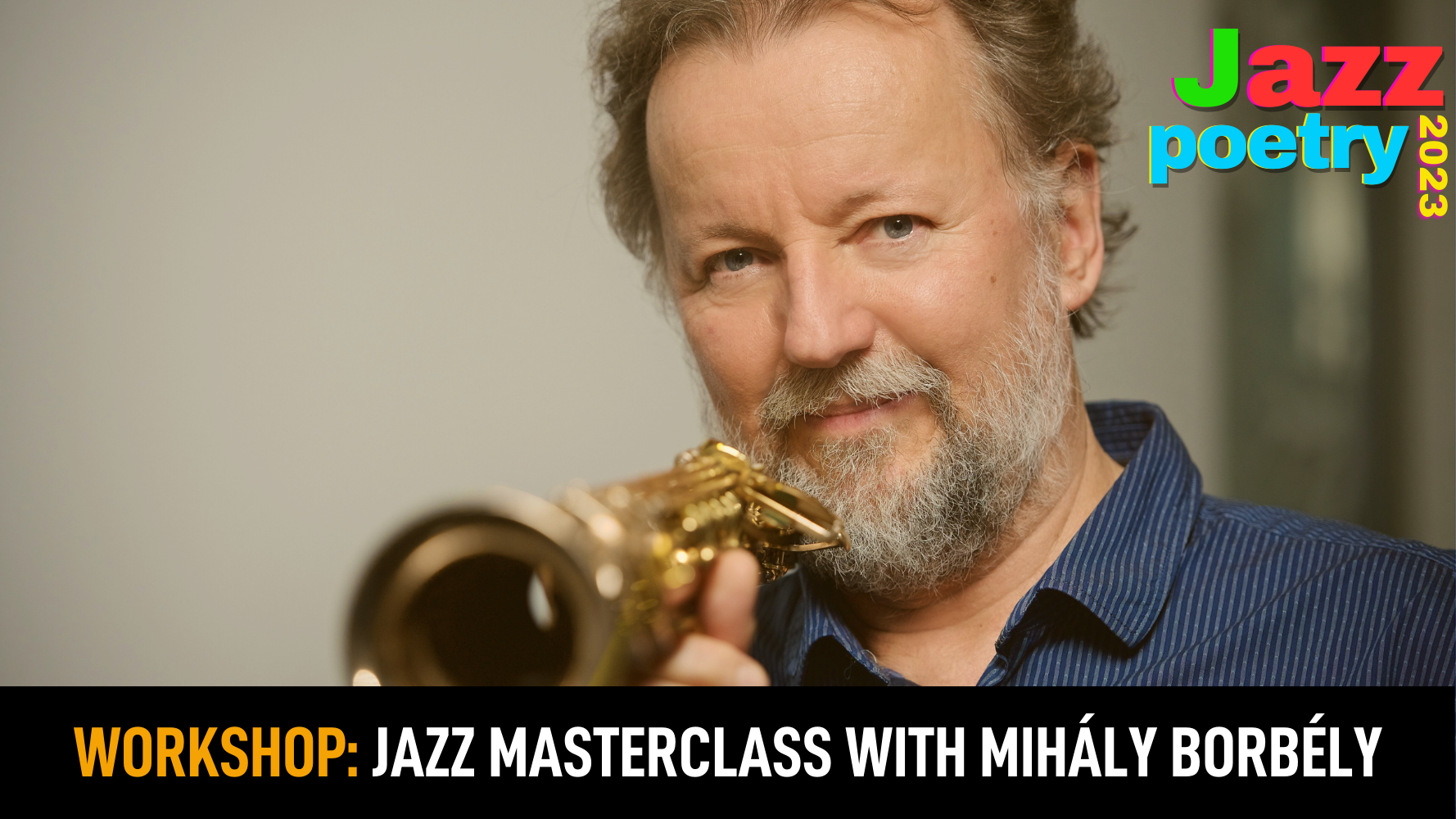 This workshop, led by renowned saxophonist Mihály Borbély, is for anyone interested in jazz and the making of jazz. Mihály will discuss his Hungarian, Central, and Eastern European cultural and musical identity, providing an intimate and exclusive presentation of his experience as a versatile multireedist musician. 
About the Artist:
Mihály Borbély works in different musical styles from folk and world music, to jazz and contemporary music. In addition to saxophones and clarinet, he also plays several folk instruments including the beautiful Hungarian tárogató. He has played at major folk, world music, and jazz festivals all over Europe as well as in the U.S., Mexico, and Australia. He has worked with great masters such as Paul Bley, Steve Coleman, Trilok Gurtu, Charles Lloyd, and many others. His awards include Best Soloist of the Karlovy Vary Jazz Festival, the Ferenc Liszt prize, Alto Saxophonist of the Year, Soprano Saxophonist of the Year, and Clarinetist of the Year (JazzMa, MagyarJazz), among others. Mihály leads several groups and projects under his name with musicians of similar spirit and taste. Teaching is an important element of Mihály's musical philosophy. He is currently an associate professor at the Jazz Department of the Ferenc Liszt Academy of Music in Budapest where he was the chair between 1997 and 2000. His latest album, Miracles of the Night, was released at the end of last year.
About Your Visit: 
This workshop will take place in-person in the Word Cellar at City of Asylum.