How Women Can Change Fate with Ruchira Gupta
April 19 @ 7:00 pm

-

8:30 pm

EDT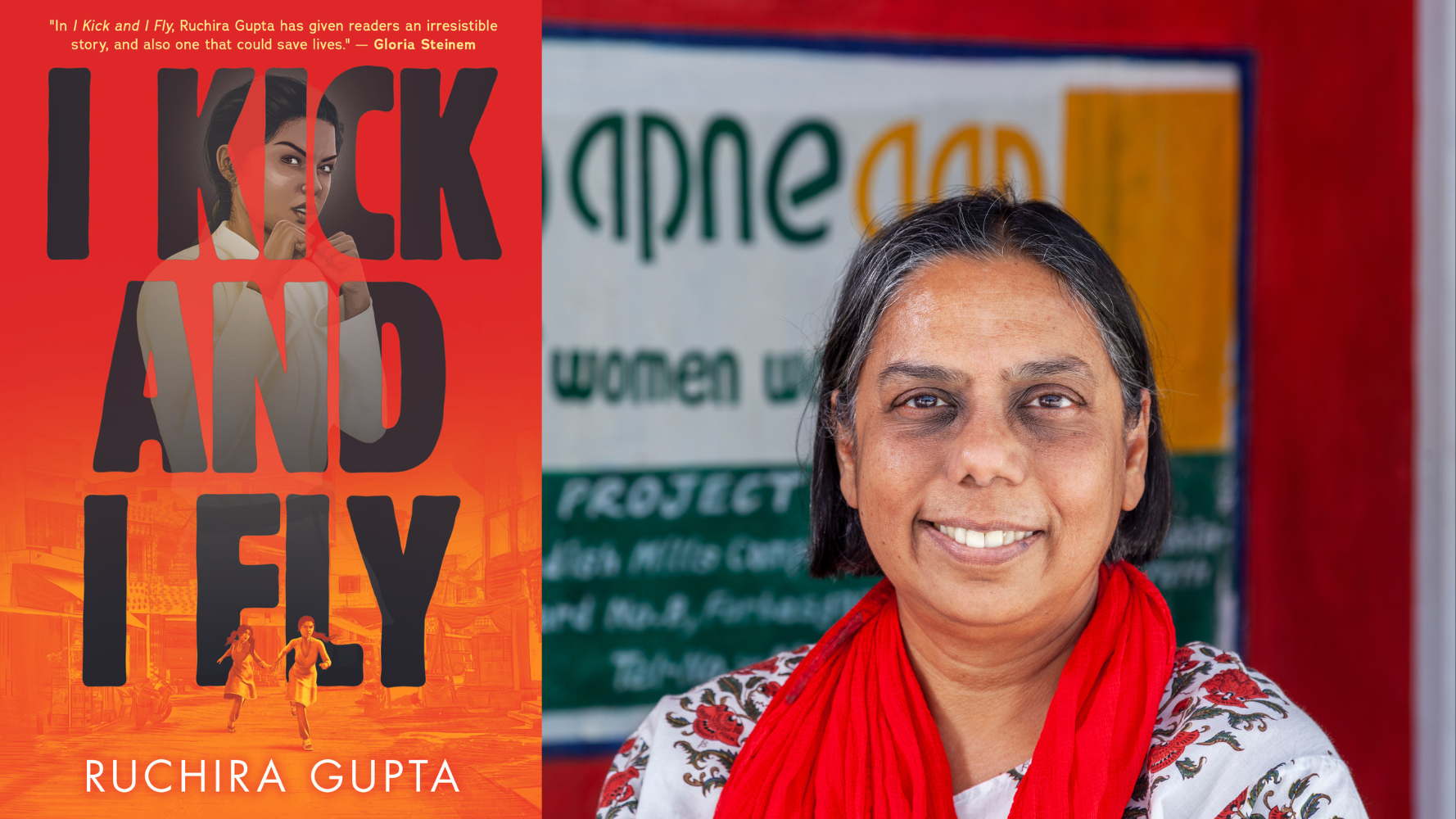 Lifelong activist Ruchira Gupta shares her debut novel, I Kick and I Fly. This outstanding work of young adult fiction draws inspiration from Ruchira's experience making the Emmy-award winning documentary The Selling of Innocents. The novel is combative and empowering, operating as a rallying cry for the women and girls whose lives seem to be planned out for them from the day they are born.
The story begins on the outskirts of the Red Light District in Bihar, India, where 14-year-old Heera has recently been expelled and now lives on borrowed time. Her fate, like that of many women in her community, is to be sold into the sex trade to repay the predatory loans inflicted upon her family by the gang leader who controls her neighborhood. Heera's father has already auctioned off her cousin, and bearing witness to what she endures is grim enough for Heera without knowing it will soon be her life too. But when a local hostel owner shows up at Heera's home with the money to repay her family's debt, it seems for the first time that fate can be changed. The agent of that change? Learning kung fu. 
Through the practice of martial arts, Heera starts to understand her own autonomy. She discovers her body to be a vessel through which she can protect herself and those around her, one she could even use to save her missing friend. I Kick and I Fly is an essential story written by an activist who has dedicated her life to creating a world where no child is bought or sold.
Purchase Ruchira's book, I Kick and I Fly, at City of Asylum Bookstore.
About the Author:
Ruchira Gupta (she/her) is a writer, feminist campaigner, professor at New York University, and founder of the anti-sex-trafficking organization Apne Aap Women Worldwide. She won the Clinton Global Citizen award in 2009, the Sera Bangali Award in 2012, and an Emmy for outstanding investigative journalism in 1996. She has helped more than 20,000 girls and women in India exit prostitution systems. She has also edited As If Women Matter, an anthology of Gloria Steinem's essays, and written manuals on human trafficking for the UN Office for Drugs and Crime. Ruchira divides her time between Delhi and New York. 
About Your Visit: 
This program is Virtual Only.
Want to follow news about the Exiled Writer and Artist Residency Program at City of Asylum? Sign up for our email list to receive news updates, information about our upcoming programs, and more!